A 21-year-old woman has died after developing a blood clot that her parents believe was caused by a contraceptive pill.
Fallan Kurek had been taking the combined pill for three weeks when she started suffering from breathlessness and pain in her legs and ribs, her devastated parents said.
Julia and Brian Kurek told the Birmingham Mail that days later they called paramedics to their home in Tamworth after their daughter vomited and collapsed, before stopping breathing.
She was taken to Good Hope Hospital in Sutton Coldfield, where doctors said the pill was the probable cause of the blood clot on her lung.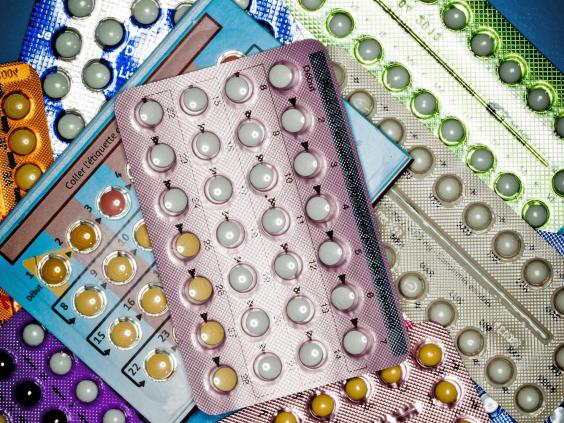 A brain scan revealed there was no activity because of oxygen starvation and after three days in intensive care, her parents made the decision to turn off her life support on 14 May.
Friends of Miss Kurek, who worked as a teaching assistant, had been voicing their hopes for her recovery on social media and said they could not come to terms with her sudden death.
"I love you so much Fallan, don't even know what to say," one wrote on Twitter, while another friend wrote that it "doesn't seem real".
The Birmingham Mail reported that Miss Kurek's cause of death was recorded as a as pulmonary embolism on her lung and an inquest will be held in due course. Her funeral will be held on Friday.
Rest in peace princess Fallan our group will never be the same without you, doesn't seem real pic.twitter.com/CjBOfcedOn

— abbs (@_abblouise) May 14, 2015
Mr Kurek said their "confident, cheeky, bubbly" daughter had been looking forward to the rest of her life.
The family wants to raise awareness of the potential side effects, he said, adding: "We can't bring her back, all we can do is maybe save another life."
NHS guidance states that blood clots are among the rare side-effects of combined contraceptive pills as oestrogen, which is not present in progestogen-only pills, can cause the blood to coagulate more easily.
That may lead to deep vein thrombosis in the leg, pulmonary embolus in the lung like Miss Kurek's, strokes or heart attacks.
Women at increased risk include those who are over 35 years of age or very overweight, smokers, migraine sufferers or anyone with high blood pressure.
I love you so much Fallan, don't even know what to say..... #rip pic.twitter.com/hbOIrDXaJ8

— Emma (@EmmaKerr_TW) May 14, 2015
Women who have had a blood clot or stroke in the past, or have a close relative who had a blood clot when they were younger than 45, are also at a higher risk, as are wheelchair users or those immobile for extended periods.
The Medicines and Healthcare products Regulatory Agency (MHRA) has previously emphasised that the risk of blood clots and any other side-effects from the pill is exceptionally small.
The link between combined contraceptives and blood clots has been known for several decades and is closely monitored by international regulators.
Dr Sarah Branch, Deputy Director of the MHRA's Vigilance and Risk Management of Medicines Division, said: "Women should continue to take their contraceptive pill.
"These are very safe, highly effective medicines for preventing unintended pregnancy and the benefits associated with their use far outweigh the risk of blood clots in veins or arteries.
"If women have questions, they should discuss them with their GP or contraceptive provider at their next routine appointment but should keep taking their contraceptive until they have done so."
The risk of blood clots varies depending on the type of hormone pills contain, ranging from five to 12 cases of blood clots per 10,000 women who use them for a year.
That compares to around two in 10,000 women not using combined contraceptives who experience blood clots every year.
Anyone taking combined contraceptives is advised to ensure they have discuss any risk factors with their GP.
The symptoms of a possible blood clot can be found here.
Reuse content