Genes from your father are more dominant than those inherited from your mother, new research has shown.
All mammals are likely to use the majority of genetic material passed down from males, even if offspring look and act more like the mother, according to the study on lab mice by University of North Carolina's School of Medicine.
This means that even though we inherit an equal amount of DNA from each parent, the paternal line is mostly found to govern how a person develops into an adult – especially in regards to their health.
The most important scientific breakthroughs of 2014
The most important scientific breakthroughs of 2014
1/9 Rosetta space mission

The Rosetta space mission which has for the first time put a spacecraft in orbit around a comet and landed a robotic probe on its surface has been voted the most important scientific breakthrough of 2014 by the editors of the journal Science

2/9 Cooperative robots

Robots are generally getting better at working with humans, but this year several teams demonstrated that these machines can also work together, without human supervision

PA

3/9 The birth of birds

This year, evolutionary biologists figured out the mode and tempo of the spectacular evolutionary transition from dinosaurs to birds

4/9 Youth serum

This year, in work with profound implications for aging, researchers showed that blood or blood components from a young mouse can rejuvenate an old mouse's muscles and brain. If the results hold up in people—an idea already in testing—factors in young blood could offer the antidote to aging

Getty Images

5/9 Neuromorphic chips

This year, computer engineers at IBM and other companies rolled out a promising alternative: the first large-scale "neuromorphic" chips, designed to process information in ways more akin to living brains

Heidelberg University

6/9 Cave art in Indonesia older than initially thought

This year scientists discovered that the prehistoric graffiti in the Maros caves on the island of Sulawesi, Indonesia (hand stencils outlined in mouth-blown red paint, mixed with pictures of rare "pig-deer" in red and mulberry hues), thought to be about 10,000 years old, are actually four times older

Creative Commons

7/9 Manipulating memory

Last year, in work evocative of films such as Eternal Sunshine of the Spotless Mind and Inception, researchers discovered ways to manipulate specific memories in mice using optogenetics, a powerful technique that can trigger nerve cells in animals' brains by zapping them with beams of laser light. This year, researchers went even further - switching the emotional content of a memory in mice from bad to good and vice versa

Getty

8/9 Expanded genetic alphabet

Researchers this year engineered the bacteria to incorporate two additional letters into their genetic alphabet. In addition to the natural nucleotides, in which G pairs with C and A pairs with T, the bacterial DNA includes a novel pair: X and Y

9/9 The rise of the CubeSat

A decade ago, CubeSats were just educational tools, a way for university students to place a simple Sputnik in space. Now these 10-centimeter boxes, built with off-the-shelf technology and costing hundreds of thousands of dollars rather than hundreds of millions, have taken off. More than 75 were launched this year, a record. What's more, the little boxes are starting to do real science

Creative Commons
The findings could give scientists more insight into how diseases and conditions are caused by the expression of thousands of genes, of which several hundred imprinted genes – rather than out of the 95 initially thought – could be in favour of the father.
Professor and author of the study paper Fernando Pardo-Manuel de Villena said: "This is an exceptional new research finding that opens the door to an entirely new area of exploration in human genetics."
The study on the offspring of three genetically-diverse strains of "Collaborative Cross" mice is hoped to shed light on how mutations show up in complex diseases such as diabetes, heart disease, schizophrenia and obesity, according to Science Daily.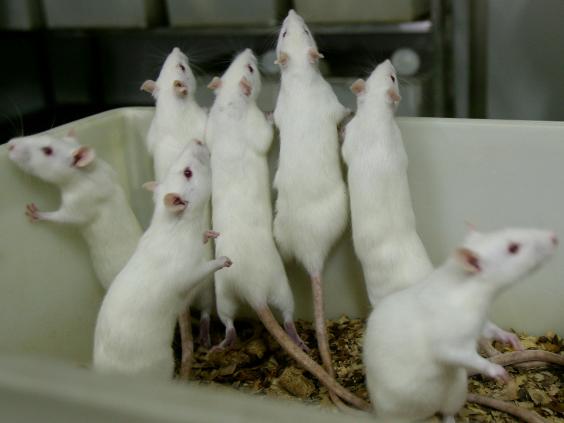 James Crowley, assistant professor of genetics, selected strains of mice that descended from a subspecies that evolved on different continents and each type was used as both father and mother.
When the nine baby mice reached adulthood, the researchers measured gene expression in four different kinds of tissue, including RNA sequencing in the brain.
"This expression level is dependent on the mother or the father," Pardo-Manuel de Villena said.
"We now know that mammals express more genetic variance from the father. So imagine that a certain kind of mutation is bad. If inherited from the mother, the gene wouldn't be expressed as much as it would be if it were inherited from the father.
"So, the same bad mutation would have different consequences in disease if it were inherited from the mother or from the father."
The study is published in the journal Nature Genetics.
Reuse content