Scientists are on the verge of confirming the Zika virus is the cause of a paralysing condition. 
The mosquito-borne virus is believed to cause brain damage and make a child's head to grow smaller than expected.
Colombian researchers told Sky News they have detected the virus lingering in the blood of five patients with the paralysing Guillain-Barre syndrome.
They found persistent infection from the Zika virus can trigger a chain reaction, causing the immune system to go rogue and attack the nerves, resulting in the paralysis. 
Dr Andreas Zea, a neurologist in Cali closely involved in the joint Colombian-American research project, told Sky News every additional case has made the link more certain.
"In my mind it is related to Zika," he said.
"It is terrible. It's a mosquito. Only one bite and 15, 20 days later you are going to be in intensive care. These people have families."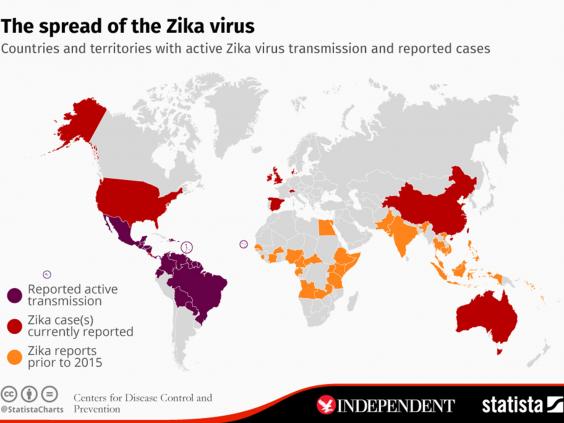 While the hospital would normally see a couple of Guillain-Barre cases a month, the number of cases diagnosed has doubled in the wake of the Zika epidemic. 
With Cali expecting another 20,000 patients with the Zika virus over the next four months, doctors are preparing for the numbers of Guillain-Barre to rise by 10 times. 
Eight countries in South and Central America have reported a rise in Guillain-Barre - French Polynesia, Brazil, El Salvador, the French territory of Martinique, Colombia, Suriname, the Bolvarian Republic of Venezuela, and Honduras. 
The World Health Organisation warns if the link with Zika is confirmed, the human and social consequences "will be staggering".
Reuse content