The UK's underground medical marijuana scene, where dealers give away tens of thousands of pounds worth of cannabis in order to offer relief to those in physical pain, has been exposed in a new documentary.
Millions of people across can gain access to medical marijuana to treat the pain of chronic and fatal diseases. 
Despite medical marijuana being legalised in several US states, as well as in countries including the Netherlands and Jamaica, the drug is a Class-B drug in the UK. Possession is punishable by five years in prison, while those caught supplying can land a 14-year sentence. Those against its use argue it is difficult to dose, and has been linked to mental health problems. 
The latest installment of the Viceland documentary series Weediquette explores the use of medical marijuana in the UK, and features a single father-of-two named Paul, who illegally procures the drug to treat headaches he has endured daily for over a decade since suffering a stroke.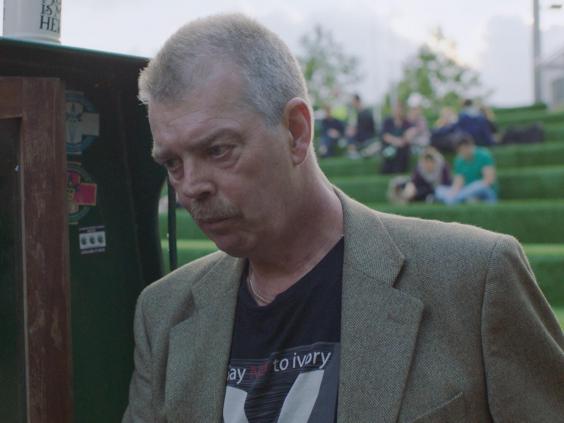 "It's like a tightening of a skullcap on my head," Paul Webster Hughes said of his headaches in the programme. 
Hydro, a dealer, meanwhile gives away £20,000 worth of marijuana oil to those in chronic pain like Paul, which he creates using leaves discarded by cannabis growers - a process that has caused two accidental explosions. 
Cannabis around the world
Cannabis around the world
1/13 Morocco

Farmers destroy cannabis plantations under Moroccan police supervision in the northern Moroccan Larache region, pictured here in 2006

AFP/Getty images

2/13 Colorado

Growing business: Cannabis on sale at River Rock Wellness

Sam Adams

3/13 Oakland

Oaksterdam in Oakland, California, is the world's only university dedicated to the study and cultivation of cannabis

Alain Jocard/AFP/Getty Images

4/13 Seattle

A cannabis smoker marks the start of the new law by the Space Needle in Seattle

Getty Images

5/13 China

Cannabis growing wild in China, where it has been used to treat conditions such as gout and malaria

6/13 Uruguay

Uruguay has voted to make the country the first to legalize marijuana

AFP/Getty

7/13 Colorado

A groundswell of support from the public led to full legalisation in Colorado

Getty Images

8/13 Berlin

A man smokes licenced medicinal marijuana prior to participating in the annual Hemp Parade, or 'Hanfparade', in support of the legalization of marijuana in Germany on August 7, 2010 in Berlin, Germany. The consumption of cannabis in Germany is legal, though all other aspects, including growing, importing or selling it, are not. However, since the introduction of a new law in 2009, the sale and possession of marijuana for licenced medicinal use is legal.

Sean Gallup/Getty Images

9/13 UK

The UK latest figures show 2.3 million people used cannabis in the last year

AP

10/13 Amsterdam

Tourists visiting Amsterdam will not be banned from using the city's famous cannabis cafes

Getty Images

11/13 Merseyside

These 25 cannabis plants, seized in Merseyside police, could have generated a turnover of £40,000 a year

12/13 San Francisco

April 20, 2012: People smoke marijuana joints at 4:20 p.m. as thousands of marijuana advocates gathered at Golden Gate Park in San Francisco, California. The event was held on April 20, a date corresponding with a numerical 4/20 code widely known within the cannabis subculture as a symbol for all things marijuana.

Reuters

13/13 Spain

A cannabis users' association will pay the town of Rasquera more than €600,000 a year for the lease of the land
"I think Paul's story was the most memorable of the show," Krishna Andavolu of Viceland told The Independent. 
"He had a stroke years back and has been living with debilitating migraines and pain ever since. He's a thoughtful person and has found marijuana to be his most effective treatment. He buys it illegally, putting his family in jeopardy so he can be a better father, and he's entirely cognisant of that duality he has to live."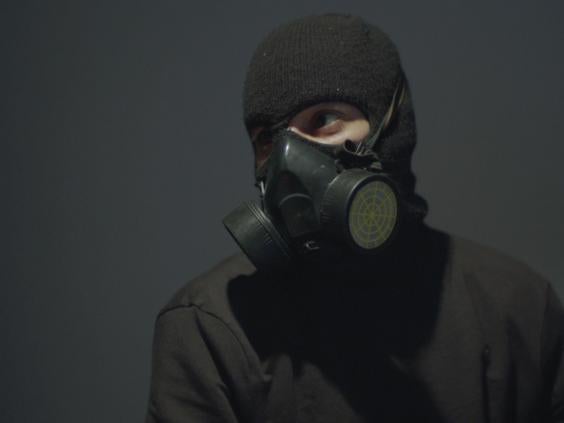 "Understanding its medicinal values, not just the potential danger of "skunk" can bring about real change in people's lives," he said. 
Andavolu, a US citizen, added that campaigners in the UK should take inspiration from those who have fought to loosen cannabis laws overseas.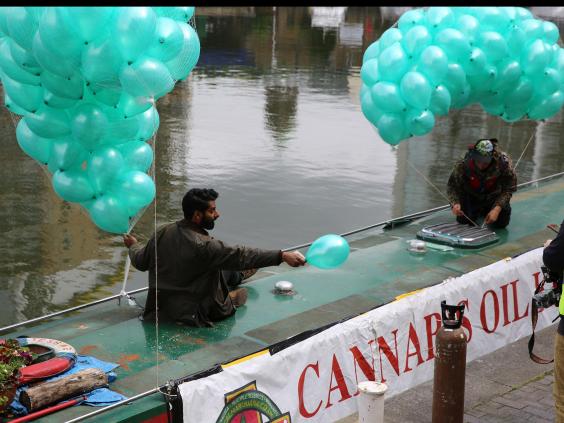 "The concerted effort of grassroots activists and organising can affect real change, which in our troubling times of retrenchment and clannishness reassures me that our political systems can work to better the lives of citizens," he said. 
Weediquette airs Mondays at 10pm on Sky channel 153. The London episode is on demand via NOW TV. ​
Reuse content