Indoor cycling has been reinvented in New York with IMAX Shift, a new 50-seat cycling studio that transports you to the silver screen and beyond.
Achieving cult-like status in the Big Apple, the new trend comes off the back of SoulCycle – a spinning class that takes place in a dark studio to pumping music and a shouty trainer.
While the cycles are still stationary, just like SoulCycle, riders that attend this class are made to feel like they're travelling as reactive visuals play out on a 40-foot-wide by 24-foot-high IMAX screen.
The idea behind the class is to make participants feel like they are engaging in the real-life activity, with an instructor directing you to change speed just as you would in real life.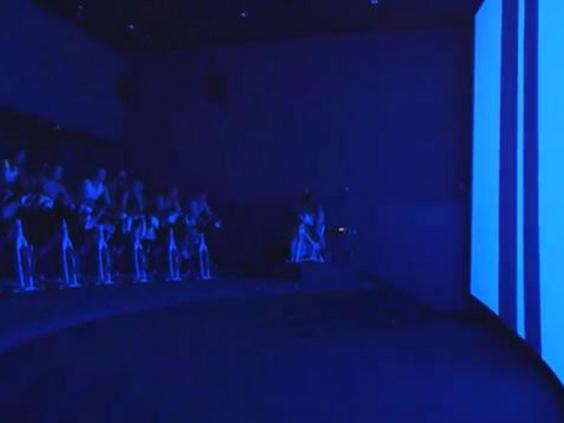 Timed to the workout, riders cycle through scenes like the Swiss Alps and the coasts of Hawaii but when the music changes they can be transported to another world entirely.
One segment even takes you toward a distant planet while another places you on a rollercoaster track.
"I like that it is different all the time," Melissa Oring told The New York Times. "I do the music video ride on Mondays — that's really awesome. They also have the themed rides like the outer-space one or the '90s pop rock one coming up."
Another IMAX Shift member, Jaclyn Cohen, added: "Your legs are burning and you are sweating, but you are focused on this beautiful scene in front of you that you are so enraptured by."
A typical class lasts 45 minutes and costs $34 with an impressive 4,000 riders taking part since it opened.
Reuse content