Being with someone for a long time changes the way you see the world.
It also changes you.
More importantly, close relationships may spark an entirely different way of thinking and acting, something Joshua Wolf Shenk, author of "Powers of Two," chalks up to having a "shared mind."
Love and sex news: in pictures
Love and sex news: in pictures
1/16 Spain appoints 'sex tsar'

Spain has appointed a 'sex tsar' to encourage the declining population to ramp up procreation in a bid to reverse a dip in the birth rate. The country reported a higher number of deaths than births for the first time last year, prompting the government to take action

2/16 A new dating show for Trump supporters

Across the pond, there's a new TV dating show in the pipeline: one inspired by President Donald Trump. The dating site - whose tagline is 'Making dating great again' - launched in May 2016 and now has over 37,500 active users

Getty Images

3/16 How to spot when your partner is hiding their true feelings

How often do you and your partner actually spot when one of you is hiding your emotions? According to a new study, it's probably not as frequently as you think. New research suggests that people miss cues that their partner may be suppressing negative feelings because we see our other-halves in a more positive light

Getty Images/iStockphoto

4/16 Timetable of Love

A new study has revealed that Sunday at 9am is the most popular time of the week for Brits to get busy in the bedroom. Our weekends tend to be a lot sexier than our weekdays, with three of the top five most common times for sex falling on a Saturday, at 11.30am, 10.30pm and 11.30pm

Getty Images/iStockphoto

5/16 Singletons judge potential partners on their phones, says new study

A new study has found that women are 92 per cent more likely than men to judge a potential partner negatively for having an older phone model.

Getty Images/iStockphoto

6/16 Online dating risk

A new report by the National Fraud Intelligence Bureau has found that last year, singles were conned out of £39 million by fraudsters they'd met on dating sites and apps. Con artists are increasingly creating fake online profiles and tricking people on dating sites into handing over often large sums of money.

Getty Images/iStockphoto

7/16 Sainsbury's sells same sex valentine's day cards for first time

For the first time, Sainsbury's is selling a range of Valentine's Day cards that represent same-sex couples. The simple designs feature illustrations of a woman and a woman, and a man and a man, with the caption 'You + Me.'

8/16 Mother's blood pressure before conception could influence sex of child, study suggests

Pregnant woman measures the blood pressure with automatic sphygmomanometer.

Getty Images/iStockphoto

9/16 Couples oversharing on social media do so to mask relationship insecurities, expert suggests

Couple sitting on couch with their phones in their hand

Getty Images/iStockphoto

10/16 Injection of 'romantic' hormone could help treat psychosexual problems

Getty Images/iStockphoto

11/16 One in ten British women experience pain during

Getty Images/iStockphoto

12/16 Erectile dysfunction 'linked to risk of early death'

Men who suffer from erectile dysfunction (ED) are 70 per cent more likely to die early, a new study has found. US scientists believe that the disorder may be linked to poor cardiovascular health, and suggested that men with ED should be screened for health issues that could cut their lives short

Rex Features

13/16 Watching porn does not cause negative attitudes to women

The average porn user may have more egalitarian views towards women than non-users, a contentious new study has suggested. Researchers at Western University in Canada have even argued that many pornography fans might be "useful allies" in women's struggles for equality in the workplace and in public office. They reported in the Journal of Sex Research that the 23 per cent of people who said they had watched an "X-rated" film during the previous year were no more or less likely to identify as feminists than those who did not watch porn.

Getty

14/16 The characteristics of men who pay for sex

Men who pay for sex share similar traits to rapists and sex offenders, according to new research. A study from University of California, Los Angeles (UCLA), claims that men who have sex with female sex workers feel less empathy for them than men who do not buy sex. Part of this reason is due to the fact that they view them as "intrinsically different from other women," according to the authors.

Getty Images

15/16 Heartbreak can actually change the rhythm of your heart

Losing a loved one really can break your heart, research suggests, although not for ever. People who lose a partner are at an increased risk of developing an irregular heartbeat for the next 12 months, scientists found. The risk seems to be greatest among the under 60s and when the loss of the partner was least expected

Getty

16/16 'Weird' sexual fetishes are actually very normal

A number of sexual fetishes considered anomalous in psychiatry are actually common in the general population, a study has found. According to the Diagnostic and Statistical Manual of Mental Disorders, Fifth Edition (DSM-5), sexual interests fall into two categories: normal (normophilic) and anomalous (paraphilic). Researchers asked 1,040 Quebec residents, representative of the general population, about their experiences of sexual behaviour considered abnormal by the DSM-5. The study, published in The Journal of Sex Research, found that of the eight types of anomalous behaviour listed in the DSM-5, four were found to be neither rare or unusual among the experiences and desires reported by men and women
So, how do you and your significant other stack up? Check out these signs psychologists have observed in long-term couples that they say point to having such a shared mind:
---
1. You and your partner develop your own private language.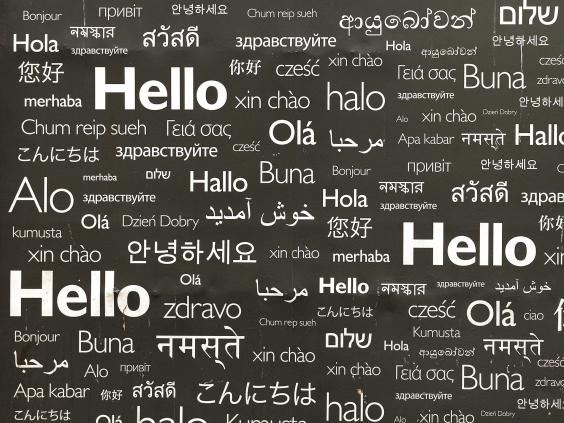 Ever get a text from your significant other that means absolutely nothing on its own but carries a certain significance that you can't quite explain?
This "insider" language is one of the first signs that the two of you are operating in sync, writes Shenk. According to a study from Robert Hooper, a University of Texas professor of communication, secret communication accomplishes two things: It helps deepen your bond — romantic or platonic — and establishes a unique, shared identity.
Private language can include everything from inside jokes to nicknames, writes Ohio State University psychologist Carol Bruess in a study of romantic couples. Bruess' research suggests a link between how often partners use these private words and how satisfied they are with their relationship. Bruess found that the more often couples used secret words and phrases, the happier they tended to say they were.
---
2. You stop self-censoring.
The way most of us speak with strangers, acquaintances, and even close friends is markedly different from how we talk when we're alone with our partner.
When we're with others, most of us "self-monitor." That is, we try to please the people around us by adapting our behavior to suit theirs.
But when we're with an intimate partner, we let go of this pattern of behavior and instead "talk fluidly and naturally," Shenk writes. In other words, we stop having to constantly check ourselves before we speak. We're more candid and open.
Many of the pairs Shenk talks to in his book have such a relationship. University of California at Berkeley psychologist Daniel Kahneman, for example, tells Shenk: "Like most people, I am somewhat cautious about exposing tentative thoughts to others." But after he'd spent a few years working with his research partner, cognitive psychologist Amos Tversky, "this caution was completely absent."
---
3. You start to look alike.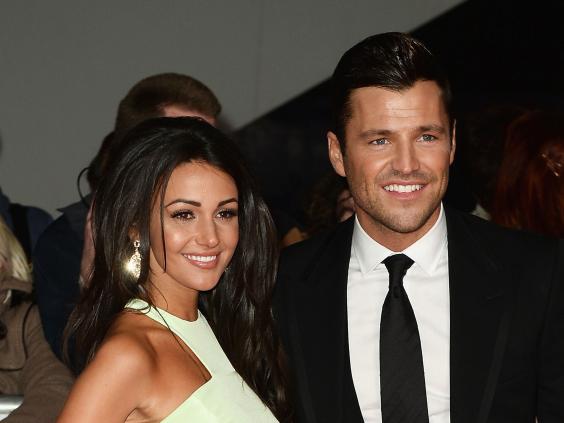 In his influential 1987 study, psychologist Robert Zajonc found that there's a very obvious reason that married couples start to look alike. They use the same muscles so often that, over time, they start to mirror each other.
This coordination of movement isn't accidental, says Shenk. Instead, it "reflects what psychologists call a "shared coordinative structure," which includes how we harmonize our gaze and body sway and the little mannerisms and idiosyncrasies of how we speak.
---
4. You start to sound alike.
In addition to having their own private vocabulary, long-term couples eventually "start to match each other in the basic rhythms and syntactical structures of their speech," writes Shenk.
Part of that is a result of a phenomenon that psychologists call "emotional contagion." Basically, when two people spend enough time together, they begin to match each other's speech patterns. We mimic everything from the other person's accent to the amount and length of pauses he or she puts between words and sentences.
There's some evidence to suggest that these changing speech patterns can even serve as one indicator of how long a couple might stay together.
Part of a 2010 study of language use among couples that looked at their text messages, for example, found that when two people "sounded" more alike — in terms of the words and language structure they used in their messages — they were also more likely to still be dating three months later.
---
5. You have a bunch of inside jokes that no one else thinks are funny.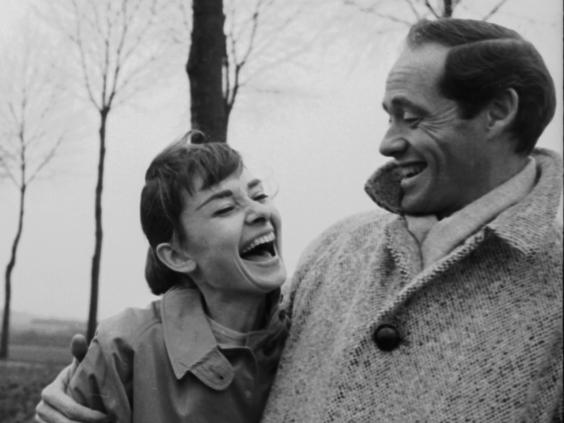 Research suggests that couples are more likely to mirror each other's body language — which in turn makes them look alike — because they're drawing from a wealth of knowledge that only they share. This "insider info" — all of your shared experiences and memories — informs your gestures and posture and the words and phrases you use with each other.
A 2007 study, for example, found that people were more likely to copy each other's eye gaze when they both heard the same background information before their conversation.
Read more: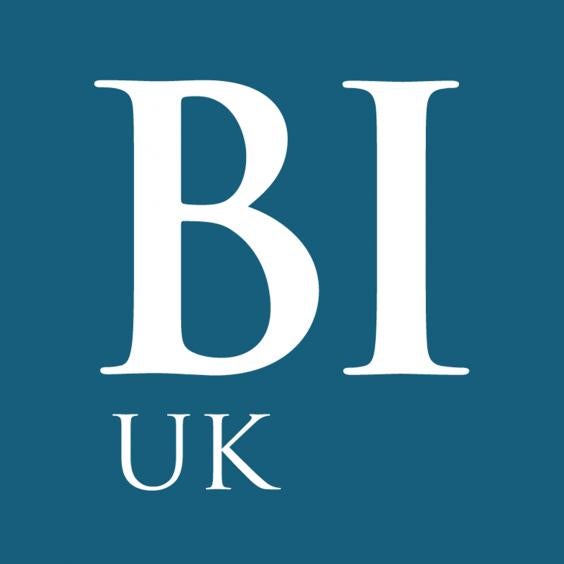 • Coolest people in UK tech partying in East London
• One of the most prominent Barclays bosses is leaving
• The 100 coolest people in UK tech
Read the original article on Business Insider UK. © 2015. Follow Business Insider UK on Twitter.