Anyone who's ever been on a big group ski trip knows that coupling up is a frequent occurrence in the mountains. Whether the altitude, the après-ski culture or the need to be cosy is to blame, it's not unusual to find love on the slopes, even if the romance is fleeting.
But one Alpine festival, Snowbombing, which takes place in April, has taken things one step further with the introduction of chair lift speed dating.
At 8,497 feet high in Mayrhofen, Austria, the festival is known for its music line-up, fancy dress-clad revellers and creative activities (think igloo raves, enchanted forest parties and rooftop jacuzzis), but chair lift speed dating may be one of Snowbombing's most unique ideas yet.
Any skier or boarder knows that sitting on a chairlift can be one of the most boring parts of the experience, particularly if the sun's not out and you're shivering whilst being blasted by icy air, so why not liven things up by having a quick date?
"We can't think of a better place to meet the potential love of your life person than on a chairlift," say the festival organisers. And to be fair, it is a more interesting story than the all too common answer of Tinder nowadays.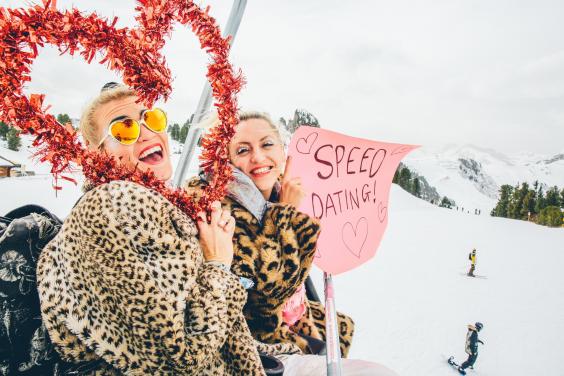 But what makes chair lift speed dating that extra bit more exciting than normal speed dating (aside from the obvious fact that you're up a snowy mountain), is the fact that neither you, nor your date, can escape.
"You are guaranteed a solid 10 minutes to woo your target," explain the girls from Cool Bananas, who run the event. Each prospective couple has one tour on the chair lift so making a good first impression is critical - dressing up is highly recommended.
Can you really fall in love with someone - particularly dressed in ski gear - in ten minutes though?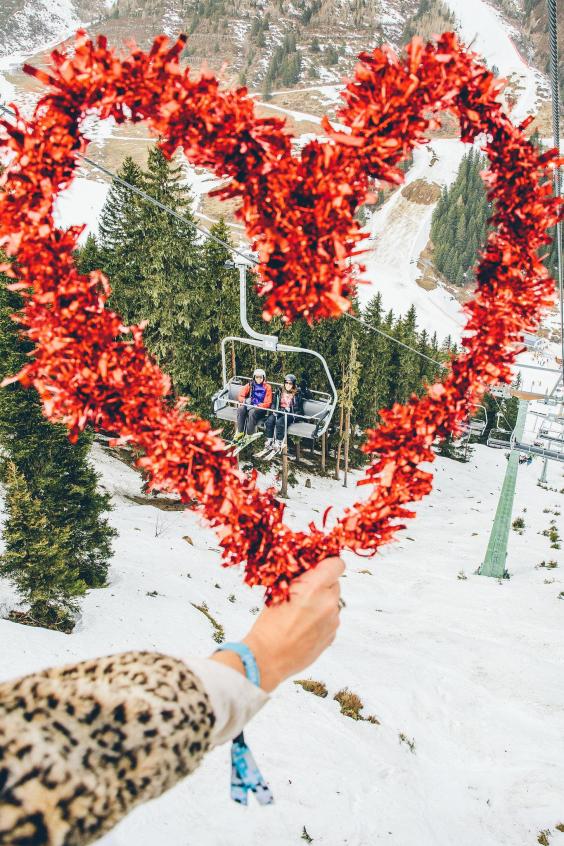 Judging by last year's festival, yes. "We had some serious snogging within the first 30 seconds on the lift last year," reveal the Cool Bananas cupids.
And if it isn't a love match? Well, all you have to do is whizz down the mountain for another date.
Reuse content