Do I have to? Do I need to? Do I want to? I'm reminded of a line that my (then) seven-year old son once came out with, when I asked him if he really needed that extra piece of chocolate. "I want to need it". 
I have a feeling we're all a bit like that where sex is concerned. Possibly chocolate too, but I want to focus on the sex. Or rather, stop focusing on sex for a while, because that, it seems to me, is a large part of the problem, the overemphasis, the privileging of sex to the point of monomania, a mad feudal mentality in which sex is the great overlord with a tyrannical droit de seigneur. 
I was reminded of this recently by my friend Jenessa Abrams, a twentysomething New Yorker. Her "first love" had a habit of requiring her to go down on him, using the trigger phrase, "I'm ready now". Her younger self kind of rolled along with all this in a hazy teenage honeymoon period, but her slightly older self sees that not only was he well out of order, but also that she doesn't have to, doesn't want to, and sure as hell doesn't need to, make herself into "a tool" any more. (You can read her deeply felt "What I'll tell my children on being fuckable under the regime of President-elect", on rumpus.net.) 
Maybe, you might say, she has just gone off oral. But I think it's more than that. She's fallen out of love with an entire narrative, a whole hyper-sexualised culture, a global conspiracy which broadcasts "I'm ready now" at mind-blowing volume. 
Personally, I blame the Sixties. I speak, of course, of the 1760s. That decade in which the world was turned upside down. In 1768 Louis-Antoine de Bougainville, the French navigator, made land in Tahiti. Followed by our very own Captain James Cook. The traveller's tale that emerged and took hold in the northern hemisphere was that the southern hemisphere was a sexual paradise. French sailors in particular were bowled over that Tahitian women actually wanted to go down on them. After months or years at sea, they were definitely ready. Now. Blissful hospitality ruled. If you read the original reports, it wasn't quite as simple as that. Inevitably, there were a few dead bodies along the way (including Cook himself, in Hawaii, who suffered the very fate that his name seemed to suggest – so much for the aloha spirit). Meanwhile a proto-porn movie, involving grass skirts, surfing, and free breadfruit dangling from trees, was already playing on a loop in the European imagination.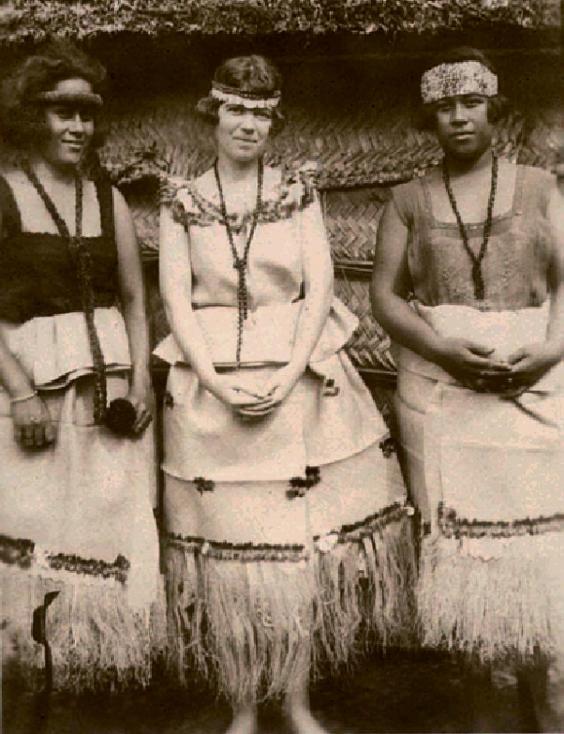 A century later, the painter Paul Gauguin would follow Bougainville to Tahiti and beyond in search of a state of pleasure that continued to elude him but created great art out of disappointment. But more importantly the notion of a sexual renaissance, or possibly just naissance, took root in the northern hemisphere. Women, in particular, so argued Margaret Mead in her classic Coming of Age in Samoa (1928) were free, or should be, to satisfy their own manifold desires in America or Europe, just as they appeared to be in the South Pacific. 
Culture news in pictures
Culture news in pictures
1/30 30 September 2016

An employee hangs works of art with "Grand Teatro" by Marino Marini (R) and bronze sculpture "Sfera N.3" by Arnaldo Pomodoro seen ahead of a Contemporary Art auction on 7 October, at Sotheby's in London

REUTERS

2/30 29 September 2016

Street art by Portuguese artist Odeith is seen in Dresden, during an exhibition "Magic City - art of the streets"

AFP/Getty Images

3/30 28 September 2016

Dancers attend a photocall for the new "THE ONE Grand Show" at Friedrichstadt-Palast in Berlin, Germany

REUTERS

4/30 28 September 2016

With an array of thrift store china, humorous souvenirs and handmade tile adorning its walls and floors, the Mosaic Tile House in Venice stands as a monument to two decades of artistic collaboration between Cheri Pann and husband Gonzalo Duran

REUTERS

5/30 27 September 2016

A gallery assistant poses amongst work by Anthea Hamilton from her nominated show "Lichen! Libido!(London!) Chastity!" at a preview of the Turner Prize in London

REUTERS

6/30 27 September 2016

A technician wearing virtual reality glasses checks his installation in three British public telephone booths, set up outside the Mauritshuis museum in The Hague, Netherlands. The installation allows visitors a 3-D look into the museum which has twenty-two paintings belonging to the British Royal Collection, on loan for an exhibit from 29 September 2016 till 8 January 2017

AP

7/30 26 September 2016

An Indian artist dressed as Hindu god Shiva performs on a chariot as he participates in a religious procession 'Ravan ki Barat' held to mark the forthcoming Dussehra festival in Allahabad

AFP/Getty Images

8/30 26 September 2016

Jean-Michel Basquiat's 'Air Power', 1984, is displayed at the Bowie/Collector media preview at Sotheby's in New York

AFP/Getty

9/30 25 September 2016

A woman looks at an untitled painting by Albert Oehlen during the opening of an exhibition of works by German artists Georg Baselitz and Albert Oehlen in Reutlingen, Germany. The exhibition runs at the Kunstverein (art society) Reutlingen until 15 January 2017

EPA

10/30 24 September 2016

Fan BingBing (C) attends the closing ceremony of the 64th San Sebastian Film Festival at Kursaal in San Sebastian, Spain

Getty Images

11/30 23 September 2016

A view of the artwork 'You Are Metamorphosing' (1964) as part of the exhibition 'Retrospektive' of Japanese artist Tetsumi Kudo at Fridericianum in Kassel, Germany. The exhibition runs from 25 September 2016 to 1 January 2017

EPA

12/30 22 September 2016

Jo Applin from the Courtauld Institute of Art looks at Green Tilework in Live Flesh by Adriana Vareja, which features in a new exhibition, Flesh, at York Art Gallery. The new exhibition features works by Degas, Chardin, Francis Bacon and Sarah Lucas, showing how flesh has been portrayed by artists over the last 600 years

PA

13/30 21 September 2016

Performers Sean Atkins and Sally Miller standing in for the characters played by Asa Butterfield and Ella Purnell during a photocall for Tim Burton's "Miss Peregrines Home For Peculiar Children" at Potters Field Park in London

Getty Images

14/30 20 September 2016

A detail from the blanket 'Alpine Cattle Drive' from 1926 by artist Ernst Ludwig Kirchner is displayed at the 'Hamburger Bahnhof - Museum for Contemporary Arts' in Berlin. The exhibition named 'Ernst Ludwig Kirchner - Hieroglyphen' showing the complete collection of Berlin's Nationalgallerie works of the German artist Ernst Ludwig Kirchner and will run from 23 September 2016 until 26 February 2017

AP

15/30 20 September 2016

A man looks at portrait photos by US photographer Bruce Gilden in the exhibition 'Masters of Photography' at the photokina in Cologne, Germany. The trade fair on photography, photokina, schowcases some 1,000 exhibitors from 40 countries and runs from 20 to 25 September. The event also features various photo exhibitions

EPA

16/30 20 September 2016

A woman looks at 'Blue Poles', 1952 by Jackson Pollock during a photocall at the Royal Academy of Arts, London

PA

17/30 19 September 2016

Art installation The Refusal of Time, a collaboration with Philip Miller, Catherine Meyburgh and Peter Galison, which features as part of the William Kentridge exhibition Thick Time, showing from 21 September to 15 January at the Whitechapel Gallery in London

PA

18/30 18 September 2016

Artists creating one off designs at the Mm6 Maison Margiela presentation during London Fashion Week Spring/Summer collections 2017 in London

Getty Images

19/30 18 September 2016

Bethenny Frankel attends the special screening of Disney's "Beauty and the Beast" to celebrate the 25th Anniversary Edition release on Blu-Ray and DVD in New York City

Getty Images for Walt Disney Stu

20/30 17 September 2016

Visitors attend the 2016 Oktoberfest beer festival at Theresienwiese in Munich, Germany

Getty Images

21/30 16 September 2016

Visitors looks at British artist Damien Hirst work of art 'The Incomplete Truth', during the 13th Yalta Annual Meeting entitled 'The World, Europe and Ukraine: storms of changes', organised by the Yalta European Strategy (YES) in partnership with the Victor Pinchuk Foundation at the Mystetsky Arsenal Art Center in Kiev

AP

22/30 16 September 2016

Tracey Emin's "My Bed" is exhibited at the Tate Liverpool as part of the exhibition Tracey Emin And William Blake In Focus, which highlights surprising links between the two artists

Getty Images

23/30 15 September 2016

Musician Dave Grohl (L) joins musician Tom Morello of Prophets of Rage onstage at the Forum in Inglewood, California

Getty Images

24/30 14 September 2016

Model feebee poses as part of art installation "Narcissism : Dazzle room" made by artist Shigeki Matsuyama at rooms33 fashion and design exhibition in Tokyo. Matsuyama's installation features a strong contrast of black and white, which he learned from dazzle camouflage used mainly in World War I

AP

25/30 13 September 2016

Visitors look at artworks by Chinese painter Cui Ruzhuo during the exhibition 'Glossiness of Uncarved Jade' held at the exhibition hall 'Manezh' in St. Petersburg, Russia. More than 200 paintings by the Chinese artist are presented until 25 September

EPA

26/30 12 September 2016

A visitor looks at Raphael's painting 'Extase de Sainte Cecile', 1515, from the Uffizi Gallery in Florence during the opening of a Raphael exhibition at the Pushkin State Museum of Fine Arts in Moscow, Russia. The first Russian exhibition of the works of the Italian Renaissance artist Raffaello Sanzio da Urbino includes eight paintings and three drawings which come from Italy. Th exhibit opens to the public from 13 September to 11 December

EPA

27/30 11 September 2016

Steve Cropper and Eddie Floyd perform during Otis Redding 75th Birthday Celebration - Rehearsals at the Macon City Auditorium in Macon, Georgia

Getty Images for Otis Redding 75

28/30 10 September 2016

Sakari Oramo conducting the BBC Symphony Orchestra, the BBC Symphony Chorus and the BBC Singers at the Last Night of the Proms 2016 at the Royal Albert Hall in London

PA

29/30 9 September 2016

A visitor walks past a piece entitled "Fruitcake" by Joana Vasconcelo, during the Beyond Limits selling exhibition at Chatsworth House near Bakewell

REUTERS

30/30 8 September 2016

A sculpture of a crescent standing on the 2,140 meters high mountain 'Freiheit' (German for 'freedom'), in the Alpstein region of the Appenzell alps, eastern Switzerland. The sculpture is lighted during the nights by means of solar panels. The 38-year-old Swiss artist and atheist Christian Meier set the crescent on the peak to start a debate on the meaning of religious symbols - as summit crosses - on mountains. 'Because so many peaks have crosses on them, it struck me as a great idea to put up an equally absurd contrast'. 'Naturally I wanted to provoke in a fun way. But it goes beyond that. The actions of an artist should be food for thought, both visually and in content'

EPA
It turns out that the 19th century was not the golden age of repression, as per the classic idea of buttoned-up Victorian England, all stiff upper-lip and sports fields and hymns. The fantasy of palm trees and sultry breezes blew north. The great utopian dreamer, Charles Fourier, inspired by Tahiti, prophesied the rise of the "phalanstery" in the imminent Age of Harmony, in which there would be public orgies, inexhaustible liaisons, and a handy sexual AA call-out service for anyone who was still feeling short-changed. A few phalansteries were actually built in the US, even though a lot was lost in translation (especially in the one in Dallas). The point was to satisfy, or satiate, all unsatisfied passions. No one had ever really tried to satisfy them before, not seriously. And all crime arose, Fourier argued, out of frustrated desires. Desire was therefore not just a right, it was a duty. The decent citizen was really obliged to be inordinately passionate and let it all out, whether you liked it or not. As Rousseau would say (in his Social Contract), you would have to be "forced to be free", for your own good. 
I think Fourier was right and we are now living in an immense phalanstery in which sex has become compulsory. When God died, sex rushed in to fill the void. Especially, I've noticed, in the evangelical pages of Cosmopolitan. Freud, who was a great fan of the voyages of discovery, mapped the hallucinatory 18th-century world geography on to his vision of the human psyche, in which the savage and sensuous southern-hemisphere id was barely held in check by the chilly northern ego. The point, as Wilhelm Reich (author of The Function of the Orgasm) and Warren Beatty (legendary Hollywood lover boy) and others have asserted, was to liberate yourself from all constraints and maximise satisfaction. All the time. As a consequence we have become perversely conscious of our unconscious. The rampant libido has been promoted to the status of superego de nos jours.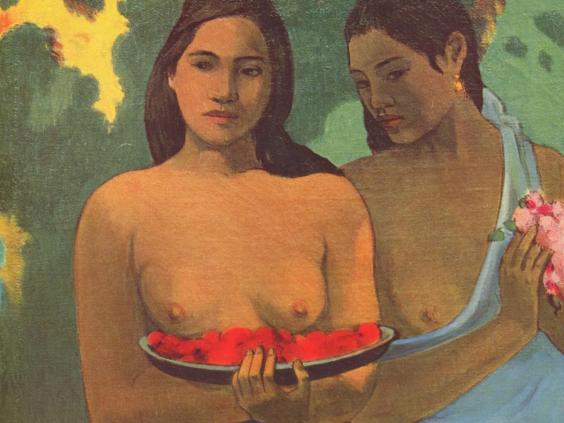 The odd thing is that all this was already contained in all our great monotheisms. Lo, it is written, the God of love really expects you to perform, on order. The marriage vows call upon the betrothed to love, cherish and obey the command, "I'm ready now". I was reminded of this recently by the experience of one abused or possibly disabused wife whose other half had taken it into his head that she would like to have him masturbating over her. Every day. Possibly more than once, I'm not sure. Unless he just didn't care whether she liked it or not. 
I'm not a massive fan of sloe-eyed houris either, to be fair, who are said to populate the gardens and palaces of the Islamic Jannah. I wouldn't mind except that in our impatience for rapture we are apt in our premature way to try to make heaven on earth and, via Tinder or Grindr, reconceive approximately half the population as Playboy-style sex bunnies. I have to confess to a soft spot for Christoph Luxenberg's The Syro-Aramaic Reading of the Koran, in which he demonstrates that, etymologically, houris do not exist. There are no houris in heaven, only hûr, or bunches of particularly juicy, voluptuous grapes. You never want for grapes in heaven. Which is good to know. "The fruits of paradise", oddly enough, really were fruits.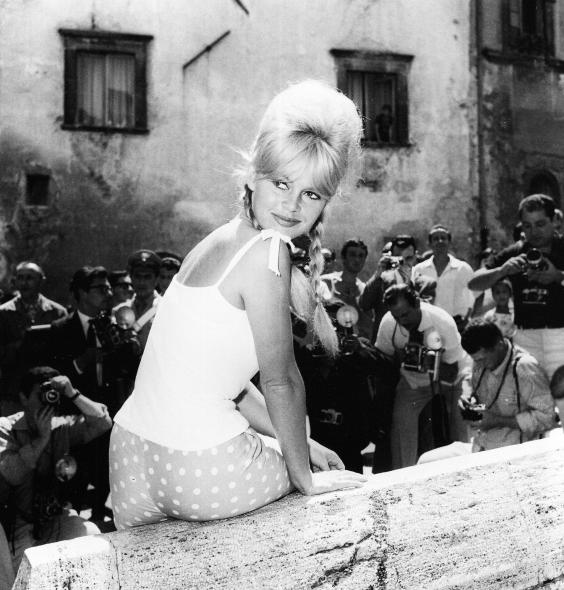 When I went on a road trip to St Tropez with my best friend Griffo, with a view to a close encounter with Brigitte Bardot, living embodiment and apostle of sexual liberation, approximately 200 years after Bougainville, we were playing out the same old story. If I stress the fact that this was the late Sixties, and we were very young, it is for a reason. I realise now that, since around the time of the Garden of Eden, we have been forever re-enacting the process of puberty and mistaking a bio-chemical event for some kind of liberation or enlightenment. Or "sentimental education". The whole of history is a fractured iteration of that endlessly repeated transition from zero to hero. Not totally zero, and not quite hero either, as Freud would be the first to point out, but then since we think in binaries, you're either ready now, or you're just unready. 
Not that evolutionary theory has been all that helpful on this account. All the selfish gene has on its tiny mind is reproduction. I guess there must be a selfish little blow-job-obsessed gene too. So whatever happened to sexual liberation? Is it nothing but coercion by another name? When did the dream become such a nightmare? Isaiah Berlin's great essay on Two Concepts of Liberty clarifies the problem succinctly. Positive liberty – the "freedom to", let's say, masturbate on your wife – is always liable to collapse into tyranny. Negative liberty – "freedom from" – at least preserves the right to say give me a break, bozo. I'm not ready. 
Sex is so weird and complicated, it's like the inside of your knee (for anyone who has had the opportunity to inspect this part of the anatomy). It's such a mess in there, and there is so much to go wrong, it's hard to figure out how it ever works. It just does, occasionally. But, even assuming your knee is working OK, there is no obligation to go around jogging fanatically. And there is no entitlement to someone else flexing your knee for you, either. 
I feel that the erotic has had a good run for its money for the past few centuries. Or millennia. Maybe it's finally time to make room for the zerotic.
Andy Martin is the author of 'Reacher Said Nothing: Lee Child and the Making of Make Me' (Bantam Press, RRP £18.99). He also teaches at Cambridge University. @andymartinink
Reuse content