The BMW X3 has had the roost pretty much to itself for a while. They've upped the ante in this version by adding the M Sport package, which include stiffer suspension for better road handling. But not only can we add a new Discovery Sport, in range-topping HSE trim, but we can also now, finally, add a decent entry from Mercedes in this popular category. 
Again, it's in top trim, the AMG Line, so we have three very highly regarded and highly equipped SUVs to put head to head. Naturally that means we're well catered for with luxury items, technology and build quality. 
If you're looking to add horsepower to that list then the latest entrant from Mercedes-Benz definitely has the lead. It may have taken them over a decade to come up with a viable rival for BMW's X3, but the GLC comes in with more power than the other two. It's the only one north of 200bhp.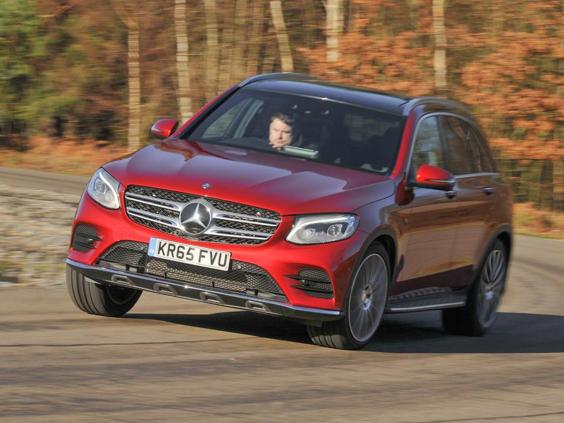 Mercedes-Benz GLC 250 d
Engine size: 2.1-litre diesel
Price: from £39,595 (list)
Power: 201bhp
Torque: 369lb ft
0-60mph: 7.7 seconds
Top speed: 138mph
Fuel economy: 39.3mpg
CO2: 129g/km
The nine-speed transmission works extremely smoothly with this 2.1-litre diesel, so there's instant poke available whatever the revs or road conditions. The Discovery Sport also has a nine-speed auto box, but with less power and with an engine that is not quite as refined, it's not as quick or as refined as the Merc. It feels less powerful than the BMW, which has 10bhp more, and it feels like more than that. The eight-speed box in the X3 seems to work easily as well as the nine-speeders, if not better. 
The cabins on these three show some of the thinking behind them a bit more clearly than is obvious from the outside. The BMW is smart of course, and well made, but it just can't match the interior of the GLC. Mercedes really has come up trumps here, with a stunning display of gloss black with metal highlights. Build quality is exemplary and it quite simply knocks out the other two.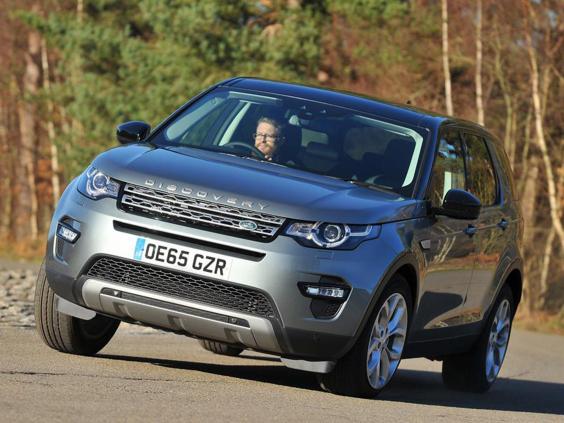 Land Rover Discovery Sport TD4 180
Engine size: 2.0-litre diesel
Price from: £39,400 (list)
Power: 178bhp
Torque: 317lb ft
0-60mph: 10.3 seconds
Top speed: 117mph
Fuel economy: 35.9mpg
CO2: 139g/km
But Land Rover haven't quite played the same game. The Sport's cabin is comfortable and practical. It's well thought out, so everything's to hand, everything is thought through. And it's the only one with genuine seven-seater capacity. There's flexibility too, with the third row capable of folding flat and the second row able to slide to and fro. If carrying a variety of bodies is on your list, then this puts the Discovery Sport right at the top. 
Those seven people get a pretty comfortable handling and ride experience too. It's not amazing but it is good. What it isn't is sporty, despite the name. However, as a practical 4x4, it's right up there, and the steering is terrific. 
The AMG Line kit in the GLC means the ride is definitely firmer. It's not too firm, but you are aware of it. The upside is that it handles well with minimal roll in corners, without making for a hard ride.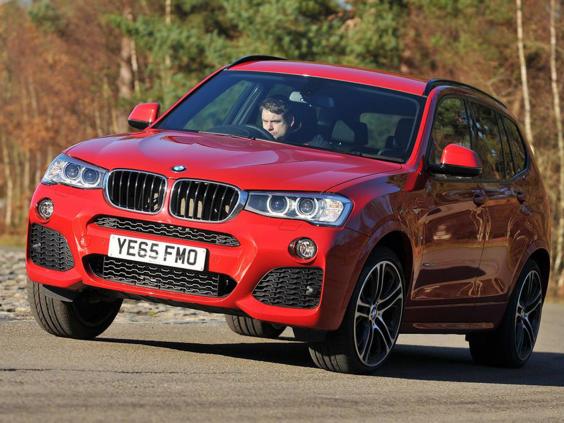 BMW X3 xDrive20d
Engine size: 2.0-litre diesel
Price from: £38,590 (list)
Power: 188bhp
Torque: 295lb ft
0-60mph: 8.5 seconds
Top speed: 130mph
Fuel economy: 38.4mpg
CO2: 136g/km
The BMW by contrast simply is too firm. The M Sport package uses just too stiff damping. The result is a jolting ride that lets through road imperfections large and small. We haven't tried the X3 without this set up, but it might be worth saving money and not having it. 
At first glance, in terms of costs, it looks like the Mercedes has it covered. It's about the same price as the others, but you get more power, the latest design and a top-notch interior for the money. It also makes the most sense for company car drivers as well as those buying on finance. It's the most fuel efficient and the cheapest to tax. 
The new GLC is definitely a welcome as well as a belated entry from Mercedes-Benz. It's really very good, and cheaper versions might in many ways be even better. As it stands, it comes straight in ahead of the long-term incumbent, the BMW X3. The BMW depreciates faster, in this guise it simply isn't a good ride, and standard safety kit is now looking a bit sparse. How quickly things change. 
Which leaves the Land Rover Discovery Sport in top slot. It's practical, comfortable, and comes very well equipped without resorting to the options list. We'd like to see a slightly more powerful and refined engine, but overall this really is a very fine SUV and can fend off the others, whether old or new. 

Reuse content