BMW will put a hardcore version of the M4 on sale early next year.
Designed with track use in mind, the M4 GTS will be restricted to a limited production run. But it will be loaded with high-performance technologies which BMW plans to roll out in the next generations of its main model line-up.
These were showcased on a concept version of the car which was shown at the recent Pebble Beach Concours in California. 'The Concept M4 GTS previews an exclusive new model with a keen focus on the race track,' said Frank van Meel, boss of BMW's M division. 'Despite its outstanding track ability, it is still fully road legal."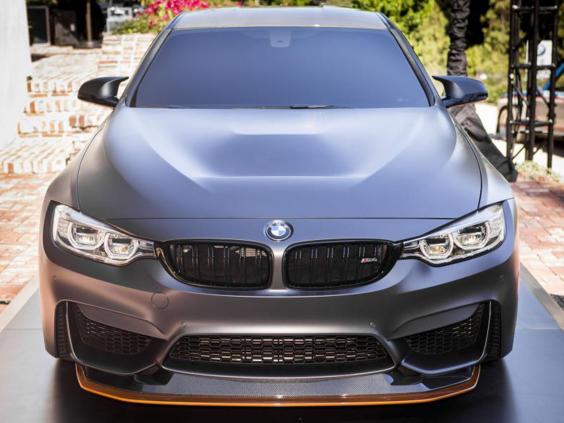 The M4 concept has an upgraded chassis and runs a 3.0-litre six-pot petrol engine with twin turbos and an uprated intercooler. There's not one but two radiators, too, to keep the lid on an engine that's made to be worked extra hard.
Elsewhere, a clever new injection system cools air in the inlet manifold using a mist of water. This allows the engine to run a higher boost pressure and further advanced timing, which according to BMW delivers an 8% improvement on power and torque figures alike.
A moment's maths based on that information gives you a max power figure of 460bhp for the M4 GTS. It's not all just about engine output, either – said engine lurks beneath a carbon-reinforced bonnet to help keep weight down, and 265/35R19 front and 285/30R20 rear Michelin Sport Cup 2 rubber provides racetrack-ready grip.
Reuse content