His surroundings may have been unfamiliar, but the man from the Happy Haddock chip shop looked like the most confident man in the Royal Courts of Justice.
Barry Beavis, 47, from Chelmsford in Essex, a crusader for justice, wasn't just fighting over his £85 parking ticket. He had entered the Appeal Court with the aim of striking a blow "for every motorist, in every car park".
He would stop the tactics of private car parking operators like ParkingEye, who had charged him £85 for staying at the Riverside Retail Park, Chelmsford for two hours and 56 minutes – 56 more minutes than allowed.
He had decided to fight, he told The Independent, "because each communication from the parking company made me ever more furious about the way they bully people into paying them money they have no legal right to. It has to stop."
It was no surprise, then, that Court 72, where we had gathered to consider the fateful events of 15 April 2013, in the Riverside Retail Park, "between the hours of half past two and half past five," was packed.
According to a recent Dispatches documentary, the number of parking tickets issued by private companies is now 2.5 million a year, amounting to an annual £100m being demanded from motorists.
If Mr Beavis won, said the RAC Foundation, it would establish a precedent that might allow thousands of disgruntled drivers to hit back with refund claims.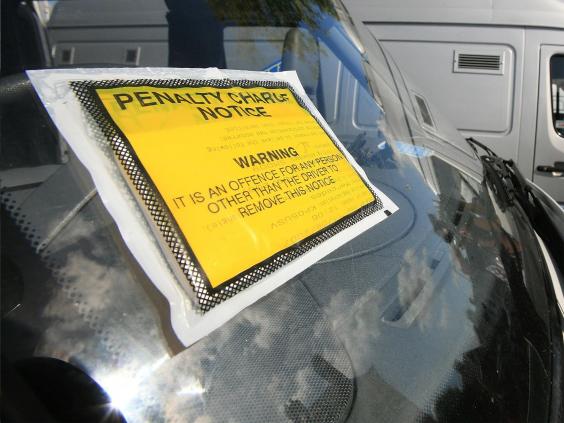 "Tens of millions of pounds hang on this case," said Professor Stephen Glaister, director of the RAC Foundation.
The team from ParkingEye, operating in more than 900 UK venues, with £1m net profit after tax in 2013, and bought by Capita 14 months ago for £57.5m, begged to differ.
They told anyone who would listen that they were "professionally run parking company", with "independent and external appeals procedures".
"I assume," Lord Justice Moore-Bick, Vice President of the Court of Appeal Civil Division, told Sa'ad Hossain, Mr Beavis' QC, "that you make the assumption that we are drivers who use car parks and occasionally overstay our welcome."
At Cambridge County Court last year Mr Beavis had argued that it was a long-established common law principle that you could only demand compensation from consumers to cover genuine losses. Higher deterrent charges were unenforceable.
His Honour Judge Moloney, however, had used newer interpretations of the law to rule that deterrent charges could be applied, if there was a "commercial justification" and you avoided asking for "extravagant" sums.
Mr Hossain now set out to show that the learned judge had "misinterpreted recent Appeal Court cases".
ParkingEye, he added, could have devised a contract with the landlord allowing for extra payments if everyone obeyed the parking rules, so when people like Mr Beavis stayed too long they could have easily shown they had suffered a genuine loss.
Mr Beavis will have to wait for the outcome, as the judges deferred the ruling until a later date.
Reuse content