A dad has shared the secrets to his success after transforming his body in just 12 weeks.
The internet's obsession with less-than-fit body types has seen ordinary guys everywhere embracing their 'dad bods', but it seems that abs and biceps are far from falling out of fashion.
Shifting weight is said to be one of the perils of getting older but a father-of-three has proven that you can transform your beer belly into a six-pack at any age.
Ben Jackson, 45, from Warrington, embarked upon a completely mid-life body overhaul after being approach by a sports-nutrition company and as a result lost an impressive 16lbs.
He also managed to reduce his body fat from 20 per cent to just nine per cent. But how?
Swapping pies and beers for a low carb, high protein diet, Jackson followed a strict nutrition and training plan that saw him give up alcohol and work out at the gym five times per week.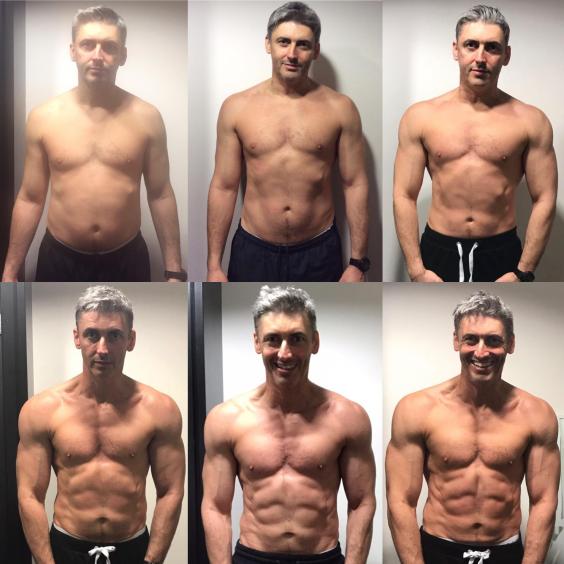 Instead of his usual diet of energy drinks, chocolate bars and fast-food, he instigated a regime of six smaller, but more nutritious meals a day.
"Many 45 plus men might think that when they've hit middle age, it's too late to embark on a fitness journey because their body is out of shape or they don't have the same stamina as they did in their 20s," Jackson said.
"My main goal was to lose weight and I also wanted to get back to a good level of fitness."
The best diets: according to the experts
The best diets: according to the experts
1/10 Flexitarian Diet

The combination of flexible and vegetarian. This diet is all about adding things to your diet, not taking them away. By adding more tofu, beans, fruits, veggies, eggs, whole grains and seeds to your diet you should feel full on fewer calories.

Flickr / Brian

2/10 DASH Diet

Ranked at number one, the DASH diet was developed to prevent and lower high blood pressure by reducing salt intake.

Flickr / Dubravko Sorić

3/10 TLC Diet

Created to cut high cholesterol and endorsed by the American Heart Association.

4/10 Mayo Clinic diet

Focuses on everything you were told to eat as a child: whole grains, fruit and vegetables.

Flickr / Rochelle

5/10 Mediterranean Diet

Eat as the Mediterranean people do: A diet low in red meat, sugar and saturated fats but high in produce and nuts. And lots of olives.

Flickr / Meal Makeover Moms

6/10 Weight Watchers

Works with a points system where healthy foods have fewer points. Group meetings offer emotional support and encouragement, meaning it has been a successful program since 1963.

Flickr / Mike Mozart

7/10 Volumetrics Diet

Works on the idea that people eat roughly the same amount every day, regardless of the calories. So this diet is all about the approach to eating rather than a structured diet. It divides food into four groups depending on their energy density. For example, more veggies on top of pasta instead of cheese.

Flickr / Jennifer

8/10 Jenny Craig

For encouragement, on this diet you get a meal plan and a counselling session every week with a consultant. You get three meals a day, including French toast, but unfortunately you can't really go out for meals.

Flickr / Dennis Wilkinson

9/10 Biggest Loser Diet

Eat regular meals with whole grains, fruit, vegetables and lean protein, get more exercise and keep a food journal. Fairly simple.

Flickr / Pete Thomas

10/10 Ornish Diet

Developed by Dean Ornish in his 2007 book "The Spectrum". He categorizes food in to five groups from most (1) to least (5) healthy. He pinpoints emotional support as a powerful tool for weight loss.

Flickr / kris krüg
But, Jackson insists that the physical training has changed more than just his physique.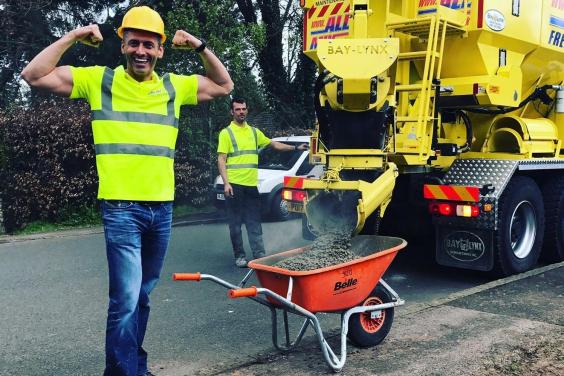 "Overall, mentally I have been a different person. I've been more bright and alert. I've been sleeping a lot better, I have more patience with my children, problems at work don't seem to get on top of me as much and I am a happier person," he added.
"I hope the results inspire other middle-aged blokes that they can still reinvent themselves physically and mentally regardless of their age."
Jackson used supplements from MyProtein, one of a number of brands including MaxiNutrition, Muscletech and ProSource which are capitalising on a boom in people who are improving their diet along with their fitness regime.
Reuse content