In his Conservative Party conference speech this week, David Cameron said "the best moment of my year" was the D-Day anniversary back in June.
He said: "Sam and I were in Bayeux, in France, with my constituent Patrick Churchill, no relation to the great man – but a great man himself."
Patrick, now 91, was one of the Royal Marines who stormed the beaches of Normandy on 6 June 1944 to help liberate the continent.
Cameron's comments were touching, but he's not always so quick to cherish war veterans. Take Harry Penny, a 92-year-old from Bow in East London. Harry joined the RAF aged 18 and became aircrew in the Second World War. He was shot down over the Netherlands aged 21 and was one of three survivors from his crew. The resistance movement helped him get to Gibraltar, which took more that 10 weeks, and he was finally able to get a message to his wife letting her know he was safe. That was a huge relief as she had been sent a letter saying he was missing.
They're still together 70 years later, but they haven't been congratulated by Cameron. In fact, they feel very hard done by. Why? Because, like more than half a million other pensioners, they are not given an annual increase in their state pension.
The reason is simple. They moved overseas, but to the wrong country. In what seems a clear case of injustice, people who retired to the EU, or to any of more than 20 other countries – including the United States and Mauritius – have their state pension increased each year. But anyone who moved to countries including Australia, Canada, South Africa and a 100 other places, had their pension frozen at the rate it was paid at when they left the country.
That's what's happened to Harry and his wife Gaye. They moved to Australia in 1970 prompted by a great job opportunity.
Harry was unaware at the time that his pension would be frozen when he moved. He paid into his UK pension while he was working in Australia, as did his wife. He qualified for a full pension at 65, but it has never been increased since.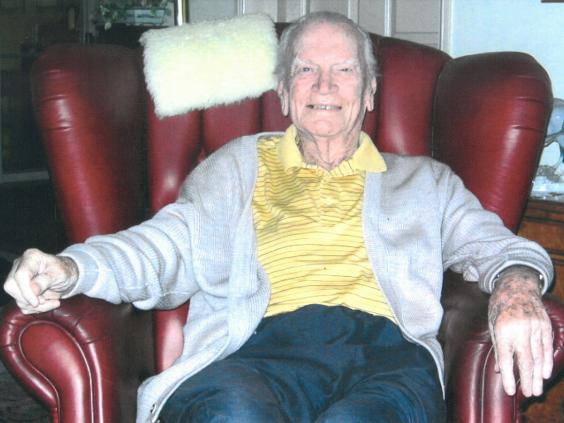 That leaves his current state pension at £39.50 a week, while Gaye's is about £24. They get a total £63.50 a week, which if they had moved to the US or Germany would be about £180.95 a week.
"It's quite unjust," Harry says. "It's the principal, I fought for my country. Life gets more and more expensive the older you get which makes things tough.
"Any money helps, and we get no help from the Australian government at all.
"I wasn't aware at all that my British pension would be frozen, I would have otherwise thought twice about moving to Australia and I will live with the consequences for the rest of my life."

I don't think it's right that more than half a million British expatriate pensioners – including many war heroes – are being treated so shabbily by the Government. They really shouldn't be struggling financially because of what seems an outdated and unfair rule.
Looking for credit card or current account deals? Search here
Reuse content