The daughter of wrestling star Hulk Hogan has waded into a row about his alleged use of a racist slur.
Brooke Hogan, 27, has composed a poem following the release of audio tapes in which a person said to be the wrestler can be heard to refer to someone as a "n*****".
She insists that her father is not prejudiced and that his fans include people who are "light, medium and dark."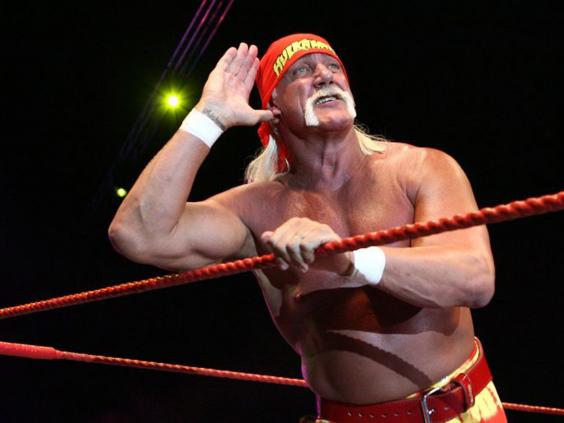 WWE has terminated its contract with Hogan after the tapes were obtained by the National Enquirer.
In a message on Twitter, he wrote: "never meant to hurt anyone, that is not who I am, only love."
Brooke has stood by her father amid the controversy and last night posted a poem on her Facebook profile which she has written herself, called 'If You Knew My Father'.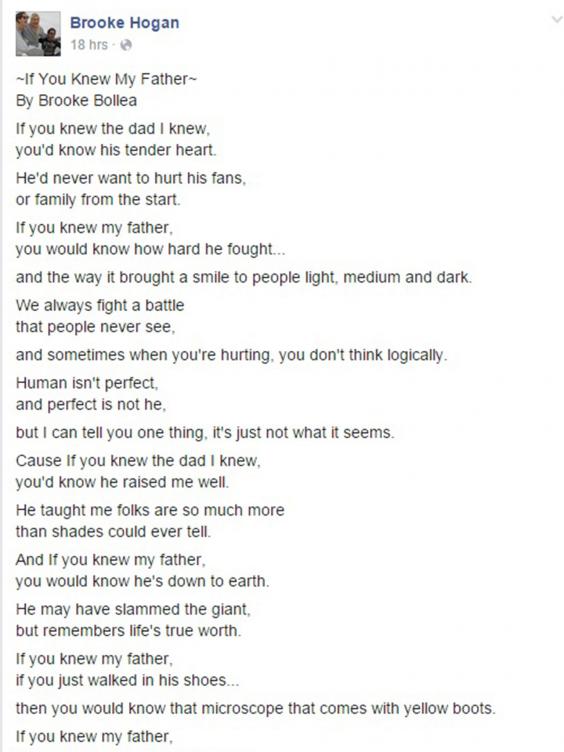 It begins: "If you knew the dad I knew,
You'd know his tender heart.
He'd never want to hurt his fans,
Or family from the start.
If you knew my father,
You would know how hard he fought…
And the way it brought a smile to people light, medium and dark"
In response to the criticism, Hogan told People magazine: "This is not who I am. I believe very strongly that every person in the world is important and should not be treated differently based on race, gender, orientation, religious beliefs or otherwise."
Speaking on Friday, WWE confirmed that they had terminated the athlete's contract. They said: "WWE has terminated its contract with Terry Bollea (aka Hulk Hogan). WWE is committed to embracing and celebrating individuals from all backgrounds as demonstrated by the diversity of our employees, performers and fans."
Reuse content