Two parents have been accused of setting a homeless man alight with fireworks as their children watched.
Joshua Benavidez and Irene Enriquez, both 31, had their two sons, aged eight and 12, and two-year-old daughter in the back of the car when they allegedly started the attack in Albuquerque, New Mexico, on 11 July.
An arrest warrant seen by local media claimed they pulled up next to the pavement where the man was sleeping at 8pm local time and started throwing fireworks at him out of the vehicle.
An appeal released by the Albuquerque Police Department (APD) said that the pyrotechnics set the man on fire and left him with "sustained serious burns".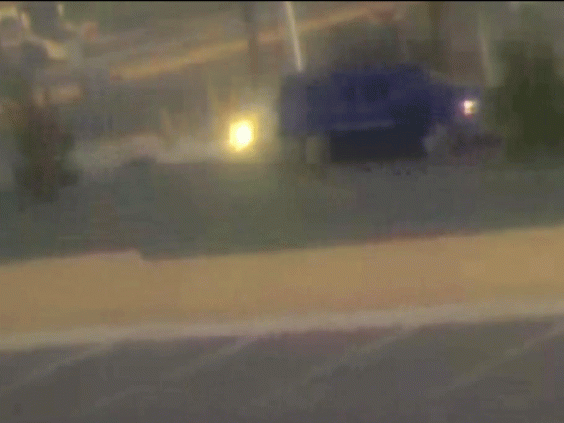 Tips about the purple SUV believed to be the car used for the attack let them to Benavidez, who had allegedly painted the car white to cover his tracks.
The father claimed the incident was "just a prank" and that they did not realise the man had caught fire but his arrest warrant claims the couple noticed his trousers "smouldering" and he would not let Enriquez pour water on him.
"I just want to say I'm sorry to my family and to my children," Enriquez told local television station KOB 4.
The pair offered to apologise to the injured man and his family, claiming they turned themselves in when they learned of the extent of his injuries.
APD is looking for suspect(s) who threw fireworks/lit man on fire..seen driving purple SUV. Pls call 242-COPS w/ tips pic.twitter.com/0N0rP6A8bb

— Albuquerque Police (@ABQPOLICE) July 21, 2015
"It was just a prank, it was just trying to scare him, that was it," Benavidez said.
He and Enriquez were arrested on Wednesday and have been charged with three counts of child abuse, two counts of contributing to the delinquency of a minor, aggravated battery with great bodily harm, tampering with evidence and conspiracy.
The victim, who has not been named, is still in intensive care two weeks after the attack.
Reuse content