Morrisons' hometown football team, Bradford, recently caused one of the biggest ever FA Cup upsets, when the lower league club punched well above their weight and beat Premier League contenders Chelsea.
Now David Potts, the football-mad new chief executive, will be hoping to pull off a similar feat and claw back some dignity for the supermarket minnow over its bigger rivals Asda, Sainsbury's and Tesco.
It will not be an easy task for the former shelf-stacker, who rose through the ranks of Tesco to the heights of head of its Asian division and very nearly the top job before being pipped to the post by Phil Clarke.
The key thing Mr Potts will have to do is stop trying to copy his rivals and focus on what makes Morrisons special – or so his new chairman and friend Andy Higginson seems to think.
Mr Higginson, who worked with Mr Potts at Tesco, told The Independent: "Morrisons has spent too long in the last few years trying to be like its rivals, but we're a bit quirkier. Look at Market Street, look at the bakeries and fishmongers in every store. Look at the fact we've got our own cafés rather than sticking in a Starbucks or Costa."
He was equally adamant that Morrisons must avoid turning into a mini version of their previous employer, especially since he, Mr Potts and Trevor Strain, the finance director, all plied their trade at Tesco during its golden era under Sir Terry Leahy.
"We need to pick the ground we choose to fight on. If we fight Tesco, which is a lean and mean machine, we'll get killed. Morrisons is a much warmer, softer place."
Gone are the misty vegetables and the upmarket produce aimed at winning over the odd Waitrose shopper, which ultimately caused previous boss Dalton Philips's downfall, and in will come a no-nonsense Mancunian approach, to win back customers lost to Aldi and Lidl in its northern heartlands.
Not that it will be easy. No sooner had Mr Potts been unveiled yesterday, than Mr Higginson warned investors that the retailer's struggles cannot be turned round overnight and to give him three to five years.
Unlike the troubles rocking Tesco, which saw Mr Clarke fall on his sword after profit warnings and an accountancy scandal, Morrisons is on the right track, finally launching a website, opening convenience stores and dramatically cutting prices.
No scandals, just the need for a steady hand on the till.
Mr Higginson said: "You will find competitors that have very similar strategies, but it's all about the execution and that's where Morrisons has been a winner in the past and we can be again."
Analysts have broadly welcomed the appointment – which had been the bookies' favourite the minute Mr Philips was asked to step aside – although the independent analyst Nick Bubb said Mr Potts must prove that he has more to offer than being "an old mate of the chairman".
But again Mr Higginson was quick to point out that a full and thorough process had been made, with headhunters Ridgeway Partners appointed and a worldwide shortlist of four drawn up.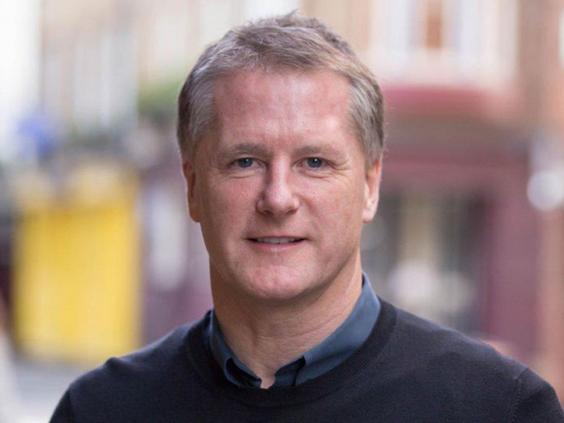 All were invited to interview and assessed equally and fairly, according to Mr Higginson, but ultimately Mr Potts, who will earn £850,000 a year, was chosen.
Mr Higginson said: "He's someone I know very well and was very well regarded. Having known him for so long helps de-risk the selection process though, and that really helped when it came to making a decision."
Indeed, he was so well regarded he was handed a CBE for services to employment, skills and apprenticeships in retail two years ago, and has many plaudits across the retail scene.
Getting back to basics will be what Mr Potts must focus on when he starts in three weeks' time. He's a determined manager, with a career that spans more than 40 years, but he'll have begin by winning over staff used to the charm and charisma of his predecessor Mr Philips.
Some worry over his being out of the supermarket game for three years – since he walked away from Tesco in December 2011 in a long list of exoduses from the Clarke regime – at a time when there have been more changes to the industry than ever before.
However, others believe watching from the sidelines can bring a fresh perspective which those caught up in the middle of the storm cannot see; and for the former Saturday boy who started out at Tesco to earn pin money while he pursued his ambitions to become a professional footballer, Mr Potts certainly has the drive and merit to be given a decent shot.
Clive Black, a retail analyst at Shore Capital, summed up the mood, and said: "We believe that he will bring focus and pace to Morrisons, a business where, in tandem with Messrs Higginson and Strain, the current strategy is correct, but the execution in particular needs correction."
Reuse content