John Allan is the right man for the job. That statement seems to be the overwhelming sentiment among commentators, analysts and investors looking at the man chosen this week as Tesco's new chair.
But herein lies the problem. Why was Mr Allan the last appointment to the board of directors he will soon be leading? Isn't it supposed to be the other way round, with a new chair appointing the right men and women, rather than inheriting a boardroom packed with new arrivals all appointed by a predecessor?
That is why Mr Allan is the right man for the job. He is probably more willing to accept what he has been handed than the other strong candidate in the race for Tesco chair – Archie Norman.
Mr Norman was touted as the perfect candidate by many in the City, and was even approached by Tesco after shareholders told the board to give him a try. However, the independently minded former Asda boss was the right man at the wrong time. Tesco knew it and even Mr Norman probably knew it.
The problem was the outgoing chairman, Sir Richard Broadbent. In an ideal world, Sir Richard would have fallen on his sword some time ago, instead of starting a hunt for a new chief executive, finance director and non-executives with retail experience.
Instead, he brought in Dave Lewis from Unilever, finance director Alan Stewart from Marks & Spencer and non-executives Richard Cousins and Mikael Ohlsson from Compass and Ikea.
When he sacked the supermarket's former chief executive, Philip Clarke, last July Sir Richard was asked whether he too would step aside. But he said it would be for the shareholders to decide whether he was part of the solution or part of the problem. Unfortunately, he was a bigger part of the problem than any of the shareholders could have envisaged, and now Mr Allan is stuck with the board Sir Richard has built.
That is not to say Mr Lewis, the current boss, isn't doing a good job. Staff morale on the shop floor has improved, with the threat of a visit from the unpopular Mr Clarke lifted. Mr Lewis is also sending missives throughout the organisation calling on his employees for ideas and inspiration.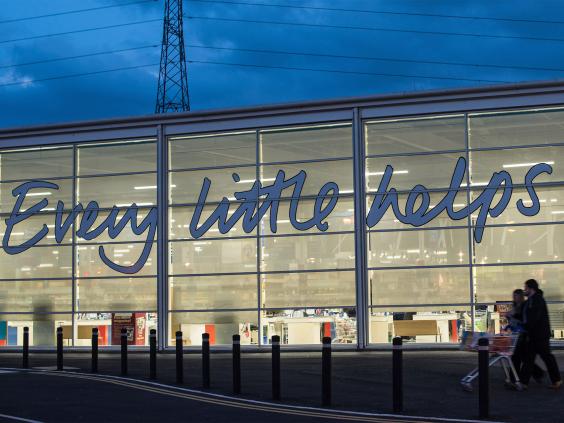 Investors also appear impressed with Mr Lewis's slick presentations and carefully crafted messages. Shares are up 26 per cent since he exposed the £263m accounting scandal. There was even a momentous day in January when the chief executive announced plans for 43 stores to close and a trimming of staff numbers. This caused shares to rise 15 per cent – the biggest single day's rise in 27 years.
The cost-cutting was not even that drastic. Those 43 stores represent just 1.25 per cent of Tesco's UK estate, or 0.6 per cent of its worldwide portfolio. Yet investors apparently saw an impressive turnaround plan. However, not all analysts are so optimistic. Some are awaiting for more detailed plans from Mr Lewis before giving the thumbs up.
They want a clearer diagnosis of the causes of Tesco's illness, which was causing the supermarket to lose customers to rivals long before the exposure of the accounting irregularities.
But the chair/chief executive dynamic looks better. Mr Lewis, who plays his cards close to his chest, and Mr Norman would have been less like Jeeves and Wooster and more like Noel and Liam Gallagher, jostling for the limelight.
Had Mr Norman accepted the gig, he would also be forced to give up some of his more interesting boardroom positions, including ITV where he has overseen a turnaround in the media giant's fortunes. He would also have had to end his trips down under every six weeks to sit on Australian supermarket Coles' board.
With such baggage, Mr Norman probably could not have made the decision easy for Tesco. And perhaps this was why they went with Mr Allan, who has less glamorous titles to give up – although walking away from Dixons, which he helped turn round and where he sits as deputy chairman, will no doubt hurt.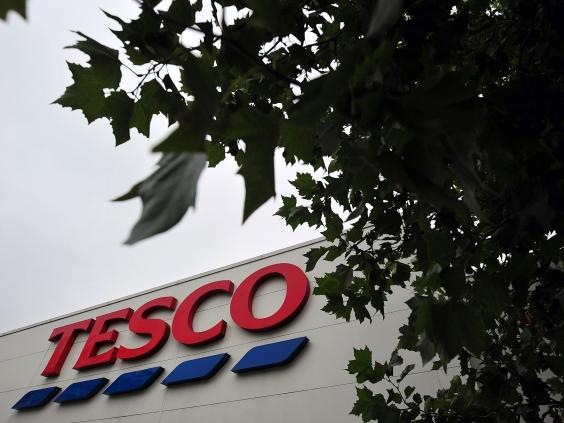 But is the Tesco bloodbath over? Will the move from its spiritual Cheshunt home to the new surroundings of Welwyn Garden City help? Or will Sir Richard's hiring legacy create more problems down the line?
Many analysts are convinced more heads will roll, including some of the remaining eight non-executives who were in charge during the worst of times under Mr Clarke. And even though Mr Allan may have been appointed unanimously don't expect him to go easy on his appointers.
A new chairman is a small step on the road to recovery. But only time will tell if Tesco can pull itself through one of the toughest times in its history.
As retail analyst Mike Dennis at Cantor Fitzgerald, who first raised questions on possible accounting overstatements, explained, there is a long way to go.
"We would have preferred Archie Norman over the 66-year-old John Allan, as Allan is seen as more of a logistics expert rather than a food retailer," he says. "Any recovery still needs Tesco to produce positive total sales growth and a credible recovery plan."
Tesco's non-executive team
SHINING STARS
Mikael Ohlsson
A world-beating retail heavyweight, who spent 34 years with Ikea, including four years as chief executive. Seems a perfect fit for Tesco. He no longer has a big company to run, leaving Ikea in 2013, and has plenty of energy left in the tank.
Richard Cousins
The chief executive of Compass has sold food around the world through canteens and sporting venues. The only concern is whether he has enough time for both Compass and Tesco.
FADING FACES
Patrick Cescau
The former Unilever chief executive was instrumental in hiring Dave Lewis, with whom he worked at the Marmite to Magnum business. Mr Cescau has little retail experience but Mr Lewis could probably cover his back.
Mark Armour
Seen as one of the weaker links. Commentators were incredulous that the chartered accountant, who sits on the board of the Financial Reporting Council, which is investigating Tesco, could miss an accountancy scandal that stretches back at least three years.
Ken Hanna
Another chartered accountant, also seen as probably heading for the door. Criticised for holding too many positions on boards elsewhere. His knowledge of retail industry comes from the supplier side at Cadbury's, where he was finance boss when it was bought by Kraft.
Reuse content