Every day hundreds of garment traders alight at the new Humen station to ply their wares in the southern Chinese city of Dongguan, arriving on high-speed trains that whoosh through the terminal every 10 minutes.
The station, 90km north of Hong Kong, is on the first section of a super-fast rail network in China's Pearl River delta that HSBC is betting will turn the prosperous region of 40,000 sq km into a seamless metropolis that can fuel the bank's growth in the next decade.
A visit to the area, though, reveals how the infrastructure construction that HSBC is hoping will drive the region's development is moving at a patchy pace, underlining the risks the lender faces in its Asia "pivot" strategy.
Roads leading to the huge, gleaming building of Humen station are permanently congested and not properly built, local residents say.
"The government's been constructing the road for over two years but it's still muddy and full of bumps and holes," a factory owner in the nearby town of Daojiao said.
A local taxi driver named Xu complained that there were only 200 parking spaces outside the station, making access difficult. "The government had expected the high-speed railway to bring more people, but they didn't use their brain to plan carefully," he said.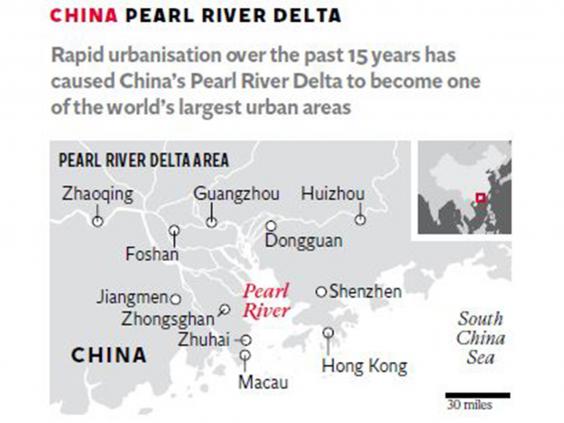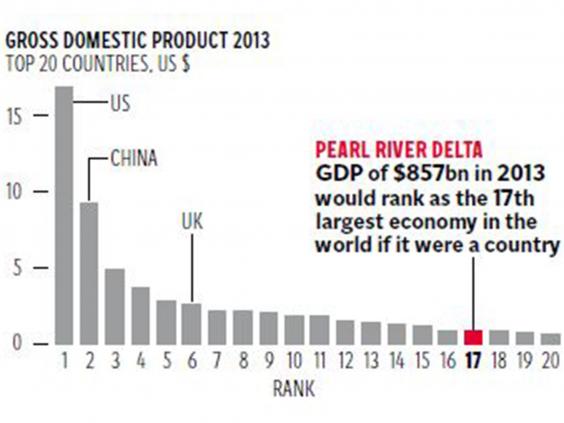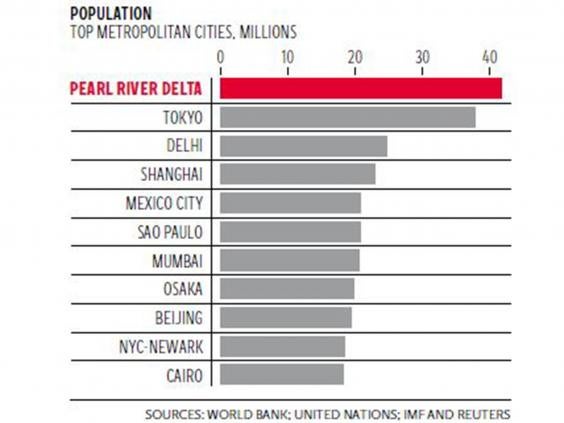 Other, more fundamental, pieces of infrastructure for the region are behind schedule.
Hong Kong's transport minister said in January that a network of bridges and tunnels to link Hong Kong, Macau and the city of Zhuhai across the Pearl River delta would not be finished by its 2016 target date amid rising costs.
Protests by Hong Kong citizens worried about competition for jobs have also caused delays to Beijing's plans to better integrate the former British colony into the region.
HSBC investors largely support the bank's plans to beef up its presence in the Pearl River delta, which include quadrupling its headcount and increasing lending to mid-sized companies in the infrastructure and real estate sectors. But they caution that the plan faces potential pitfalls.
"They will have to be very careful to make sure they don't waste a lot of money or make bad loans," said Hugh Young, the managing director of Aberdeen Asset Management Asia, HSBC's sixth largest shareholder.
HSBC declined to comment for this story. Last week executives said the bank's long experience in China and prudent approach to lending would mitigate the risks.
Peter Wong, HSBC's Asia-Pacific chief executive, told investors: "The GDP per capita in the Pearl River delta is similar to Hong Kong in 1991. We know how to capitalise on this opportunity because we've done it before."
Rapid urbanisation over the past 15 years has caused the Pearl delta to overtake Tokyo as the world's most populous urban area. Its population rose from 27 million in 2000 to more than 42 million in 2010, according to World Bank data.
The region has an annual gross domestic product (GDP) of $857bn (£551bn) which, if it were a country, would rank it 17th in the world, just below Indonesia, according to the IMF.
About half of HSBC's China revenue comes from the area, and it has more branches there than any non-Chinese rival.
But after booming in the 1990s and 2000s as one of China's main export and manufacturing hubs, the Pearl delta has struggled in recent years due to falling export demand and tighter credit conditions.
Industrial and Commercial Bank of China said in its 2014 annual report that the Pearl River delta saw the highest level of bad loans of any region in China, at 1.64 per cent of loans against 1.18 per cent the previous year.
That makes some analysts question why HSBC is so keen to expand now.
Analysts at the brokerage CLSA wrote earlier this month: "HSBC has materially increased exposure to mainland China in recent years and this is a building risk factor, given our concerns on its credit bubble and likelihood of credit deterioration in the coming years."
China is hoping the ambitious road and rail network linking the Pearl delta cities and Hong Kong will put it back on the road to growth. And HSBC is not alone in thinking this is a policy from which it can reap riches.
Singapore's Oversea-Chinese Banking Corporation (OCBC) has expanded in the region through investing in Hong Kong's Wing Hang Bank and, like HSBC, is hoping to partner with local companies looking to do more business offshore.
Both banks have to contend with restrictions on foreign banks, which cede significant competitive advantages to local players. During an early afternoon visit to the Nancheng district of Dongguan last week, Reuters saw no customers at the HSBC branch while local rivals across the street were busy.
Reuters
Reuse content