Having waged war with the Argentine government and stirred up trouble at companies including National Express, Game Digital and Morrisons, Elliott Advisors is the kind of shareholder that keeps chief executives up at night.
The New York hedge fund was founded by billionaire Paul Singer in 1977 and built its reputation buying up distressed debt, making annual returns of about 14 per cent for investors, including Mitt Romney, the former US presidential candidate.
Its greatest successes include suing the Peruvian government for $58m (£39m) after the South American country restructured its debts. Elliott's initial investment was a mere $20m.
Elliott has also been embroiled in a long-running battle over sovereign bonds, dating back to the collapse of Argentina's economy in the early 2000s. The fight has become so bitter that Mr Singer is unlikely to be welcome in Buenos Aires for a steak and a glass of Malbec anytime soon.  
After building up a 12 per cent stake in the £2.8bn investment company Alliance Trust, Elliott's UK arm unveiled the details of its latest campaign yesterday by naming a trio of City heavyweights it wants to put on the board, to beef up performance and cut costs.
In what is likely to be one of the biggest battles in the normally sleepy world of investment trusts for several years, the investor will be pitched against one of the most famous British female financiers, Alliance Trust boss Katherine Garrett-Cox, nicknamed "Katherine the Great".
Ms Garrett-Cox previously fought against activist shareholder Laxey Partners four years ago, when it tried to oust her as investment chief and introduce fund management by third parties. Elliott has taken a different approach by not calling for Ms Garrett-Cox or chairman Karin Forseke's removal. Instead it wants its three nominees to bring "new faces and fresh thinking" to the board.
The three directors it wants to appoint are former BZW and Warburg investment banker Anthony Brooke; former chief executive of Framlington and Legal & General Investment Management, Peter Chambers; and Rory MacNamara a former corporate financier at Morgan Grenfell and Lehman Brothers. Elliott said they were selected from a short-list drawn up by headhunters Spencer Stuart and were totally independent, having never worked with the New York-based investment fund before.
Elliott wrote to Alliance Trust shareholders yesterday, saying that as the investment trust's largest shareholder, it was calling for change.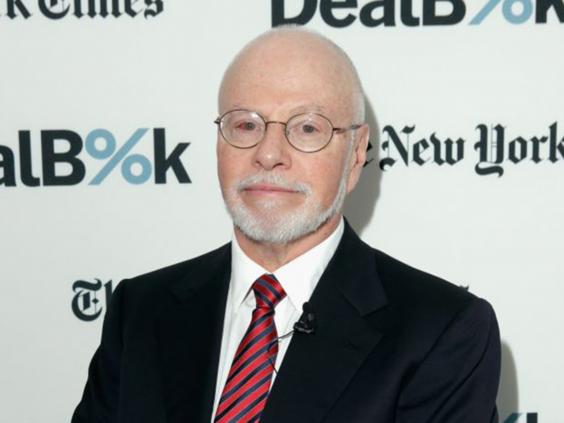 "Our concerns include the persistent underperformance of Alliance Trust's investment portfolio against its sector peers and relevant benchmarks; the high and inflexible nature of the cost of the trust's internal investment management function; and the continuing losses in two operating subsidiaries, adding to the total costs borne by shareholders."
Elliott is taking its fight direct to Alliance Trust's 50,000-plus private investors, who between them own 70 per cent of the equity. To that end it has launched a website, improvealliancetrust.com, to put over its case. It is also employing shareholder solicitation firm Boudicca Proxy, to drum up support.
Analysts warned yesterday that Elliott's boardroom overhaul stands a greater chance of success than Laxey's, because it controls 12 per cent of the company, compared to the 1.7 per cent held by Laxey at the time. Elliott wants the new appointments to be voted on at Alliance's annual general meeting, which will be held in Dundee on 29 April.
Alliance Trust said: "The board will consider the resolutions in  detail and advises shareholders to take no action at this time. A further announcement will be made in due course."
This latest bout of shareholder activism comes just days after Ed Bramson's Sherborne Investors renewed its attempts to win a seat on the board of Electra Private Equity. 
Experts at McKinsey say that activist investors launched an average of 240 campaigns in each of the past three years – more than double the number a decade ago. They say that even though activists have about £75bn under management, they've outperformed traditional hedge funds and built alliances with traditional investors. High-profile examples of activism include Dan Loeb's attempt to break up Sony and Carl Icahn's badgering of Apple to return more cash to shareholders. 
Alex Tamlyn, a partner at DLA Piper, said: "Businesses that change leadership without adequate consultation or which fail to communicate their strategy clearly, can expect to hear from investors taking them to account. Activist investors tend to have the loudest voices and can therefore drag issues into the public eye." 
The hedge funder: Paul Singer
The son of a Manhattan pharmacist and a housewife, Paul Elliott Singer was born in New York in 1944 and studied at the University of Rochester and Harvard Law School. He founded Elliott Associates in 1977 using money raised from friends and family. He now controls a business empire with about $23bn of assets under its control, having bet successfully against countries such as Peru and Congo.
He is a Republican Party donor but a supporter of gay rights. Argentina's President Cristina Fernandez de Kirchner has described the Arsenal fan as a "vulture", while fellow activst Dan Loeb once said: "Whether it is gay marriage, or Argentina, or affecting the political landscape, Paul is intense and tenacious in seeing things through."
The chief executive: Katherine Garrett-Cox
Mother-of-four Katherine Garrett-Cox was appointed chief investment officer at Aberdeen Asset Management at the age of 33. Dubbed a "City superwoman" for juggling the demands of work with family life, similar roles followed at Morley Fund Management (now Aviva Investors) before she joined Alliance Trust in 2007 – eventually becoming the chief executive of the UK's biggest investment trust in 2008.
Her early years at Alliance were modest, although she was described as "one of the most able fund managers of her generation". However in 2010, the Dundee-based company was targeted by the activist investor Laxey Partners, which attempted to overhaul the company at two successive AGMs.
Earlier this month, she claimed the company stood to benefit if the financial markets grow choppy this year. "Short-term volatility is good for us because we are long-term investors," she added. 
Alliance's net asset value per share rose 5.9 per cent to 546.8p in 2014. Its shares rose 13.2p to 510p yesterday.
Reuse content