They are innovators in industries new and old. They are technologically astute, with ideas to burn. They are highly focused, and getting highly rich. They are the new breed of young people to watch included in Forbes magazine's "30 Under 30" edition.
Here are a few of our favourites:
Pete Cashmore, 27, Mashable (pictured above)
Pete Cashmore founded the popular technology news site Mashable while living at home with his parents in Aberdeenshire, Scotland, when he was 19, and remains its chief executive now that he is all of 27.
These days Mr Cashmore lives the life of the media mogul, dividing his time between Scotland, San Francisco, New York and Los Angeles. He calls Mashable "the leading source of news, information and resources for the connected generation."
There has been speculation Mr Cashmore would sell Mashable for up to $200m but he remains at the helm. @mashable is one of the most-followed Twitter accounts in the world, with more than 3.7million followers.
BusinessWeek has featured his site as one of the world's most profitable blogs.
Mr Cashmore says his passion for sharing "how web tools and social net- works were transforming human interactions and reshaping cultures" drove him to create Mashable.
He told a Boston radio station: "More communication is better… the more we interact not only do we become more tolerant of new ideas and different ways of thinking, we also create more new  ideas, because what are ideas if they're not collisions between people of different backgrounds."
Jessica Matthews, 25, Uncharted Play
Jessica Matthews (pictured blow) is co-founder of Uncharted Play, a "social enterprise" company she formed with a Harvard classmate that worked out how to create power by kick- ing around a football – they made an "energy-harnessing soccer ball."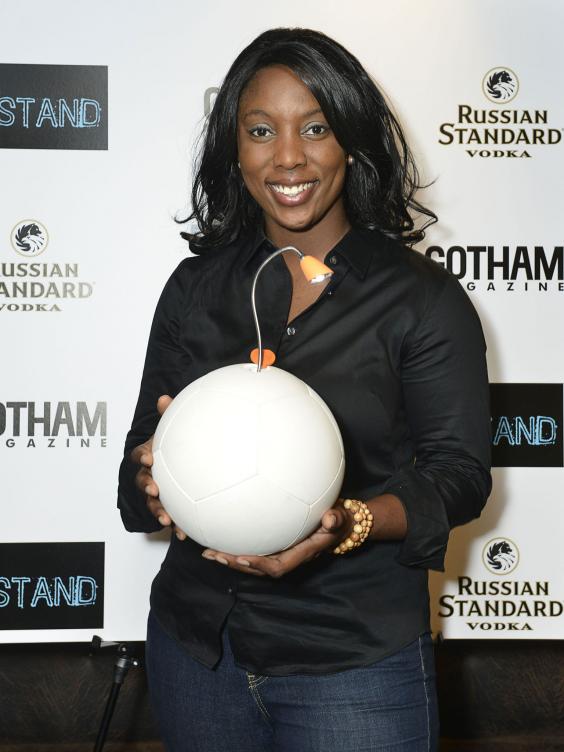 "If ever there was an innovator, she's it," the former President Bill Clinton said. President Barack Obama has actually played football with the ball.
The company created the "soccket" ball with a battery inside so that 30 minutes of play means the ball absorbs kinetic energy to charge the battery enough to then provide several hours of light.
The invention could help millions of people in parts of the world without electricity who depend on kerosene lamps.
Future inventions may include electricity-generating skipping rope, skateboard and American football.
Lucy Baldwin, 28, Goldman Sachs
The 28-year old Lucy Baldwin (pictured below) is a managing director at Goldman Sachs in London where she heads up the investment bank's European retail and consumer equity research team.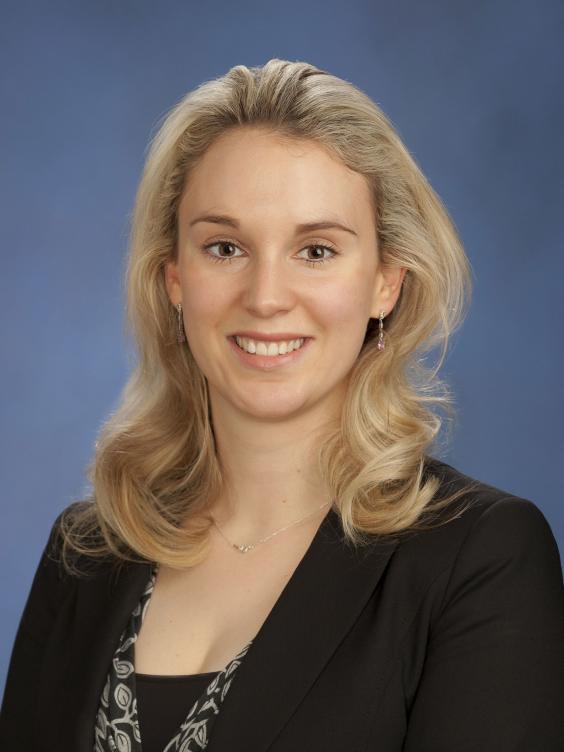 Ms Baldwin is known for her knowledge of the near-$300bn global luxury goods industry. She started as a mergers and acquisitions analyst but switched to equity research because she saw a big opportunity.
She told a London conference in 2012 she was impressed by how quickly young analysts in this field were allowed to have contact with executives of the companies they covered. Smart move.
Ms Baldwin is at the forefront of the charge by women into leading jobs in finance and believes companies benefit from such a policy.
As she told The Gateway website: financial companies are not promoting equality for its own sake – it actually helps the bottom line. "If you look at a group of listed companies, those with a diverse workforce perform better." 
LAJ Forysthe, 25, iCracked
AJ Forsythe, 25, started up iCracked to repair – or buy – mobile Apple devices including the iPhone and iPad – and now the firm is hoping to make about $10m in sales this year.
iCracked has a network of engineers (called "iTechs") in 11 countries who can quickly fix phones and other Apple devices.
Mr Forsythe has said he plans to have an iCracked presence in every city in the world within the next two years.
"Think of our iTechs as personal, elite repair specialists that come to you, wherever you are at the click of a button," he says.
Amir Taaki, 25, Dark Wallet
Amir Taaki, 25, is the British-Iranian co-founder of Dark Wallet, a service that wants to be "The Anarchist's Bitcoin App Of Choice."
The folks behind Dark Wallet think the community that has evolved around Bitcoin, the digital currency, has become a bit too friendly with the Establishment around the world.
Dark Wallet says it allows Bitcoin users to spend and receive the currency just like other services but that unlike some "wallets" it is designed to preserve the status of Bitcoin as an anonymous, hard-to-trace currency.
"Many prominent Bitcoin developers are actively in collusion with members of law enforcement and seeking approval from government legislators," says Dark Wallet on its site.
We believe this is not in Bitcoin user's self interest, and instead serves wealthy business interests that make up the self-titled Bitcoin Foundation...
"We don't need to cooperate with control freaks. Disobedience is the only way."
Reuse content