If ever we needed telling, Bovis has confirmed it in black and white: Britain doesn't have a hope of hitting the Government's 200,000 annual housebuilding target. Ever.
The reasons are legion. We don't have enough brickies and plumbers, planning permission is hard to get, and the more we build, the more prohibitively pricey the materials become.
Tutting and shaking its head like all good builders, Bovis cited all these usual factors. But it also raised another: the lack of available finance for its smaller peers to get new homes started.
While the City is funding the likes of Bovis and Persimmon, banks, and even the government-funded schemes, are still demanding high rates of interest and onerous terms for the smaller independent players. And without them, we'll never build the homes we need.
You can see why lenders are reluctant. It is only eight years since the last building bubble burst, costing them billions of pounds. Also, there must be the niggling thought that the more housing supply they fund, the more they stand to dampen demand and prices.
The paradox highlights one of the many problems of leaving the complex housing demands of a growing and varied population to the cold logic of the free market. Likewise, patently, we need more affordable housing across the country, but the rational investor prefers to build high-margin luxury London flats for rich foreigners.
Irritatingly, City investors have been tut-tutting a slight rise in the number of social houses Bovis built over the half-year. All that whingeing – and an accompanying fall in the share price – was over just 345 social homes against 1079 conventional private properties.
But if you think that number sounds paltry, look at how few private properties Bovis built for the rental market: just 101 – five down from the first half of last year. For a builder in London and the South-east, where even professionals well into their thirties and forties are still unable to buy a home, this seems extraordinary.
Many of the new builds will be sold to buy-to-let landlords, who will whack up the rent year after year. That's far from perfect, it seems to me: either for the poor tenant or the economy as a whole. Is an army of indebted amateur landlords really healthy?
But there's a new model afoot. Big pension funds like the Pru and L&G are looking for assets with fixed and guaranteed revenues spread over 50 years. They need such steady income to match what they've promised to pay their customers in retirement.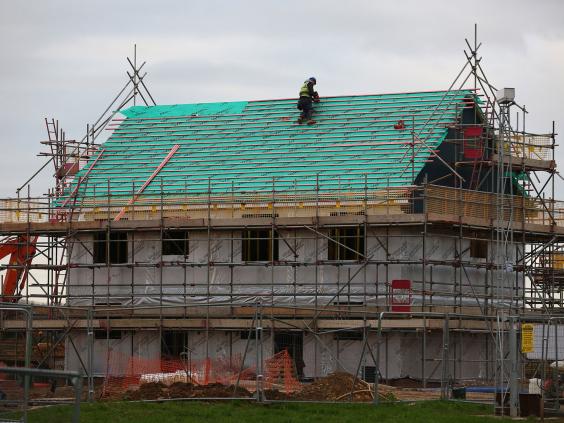 As such, they make the perfect buy-to-let landlords, offering residents long-term rental contracts fixed against inflation for decades. Even Jeremy Corbyn can't complain about that.
A handful of such projects are beginning to happen, but progress is slow. Housebuilders say the pension funds keep asking for bulk discounts which they're not prepared to offer: why should they when they can sell everything they've got at full price to private buyers?
But hopefully the movement will gather pace. In the meantime, though, we're stuck with what we've got. Another decade of missed housebuilding targets, rocketing rents and families crammed into tiny flats.
It's lonely being a nomad, especially for Quindell
 The only surprise about the ousting of scandal-struck Quindell's broker was that it took so long.
The stockbroker Cenkos has been the nominated adviser to this corporate bubble from its flotation to the moment it went pop. That means it scrutinised and approved every statement Quindell issued, including the subsequent re-statements for the ones containing misleading information.
The joint broker, Canaccord, wisely retired hurt last October (although the market wasn't informed of that until a month later). So, why would any new management team want to retain such a tainted broker for month after dismal month? I suspect because nobody else wanted the job. Being a "nomad" doesn't pay well and, in the case of Quindell, will be arduous in the extreme. So good luck with that, Peel Hunt.
Potts should follow his nose – straight out of mini stores
I popped in to our local Morrisons mini-store once. Once, and never again. Shelves were half empty, boxes were strewn around the floor. Worst of all, a weird smell of manure hung in the air. And that was before farmers started bringing cows with them on their weekly shop.
Tucked away on a grimy market street, it felt like a flyblown outpost of a fading empire. This was before the February arrival of David Potts as chief executive of the struggling group. Like his beloved Man City on Sunday, Potts has barely put a foot wrong, strengthening management and putting more staff back on the shop floor. Although the shares fell on the news yesterday, getting shot of the M Local chain would be another good call.
Convenience stores worked for Tesco and Sainsbury. They arrived first on the pitch and were sprightly, putting down thousands of stores in prime locations.
Morrisons staggered on late, wheezing. It built a pallid chain of a mere 150 by buying chunks of the bust Jessops and Blockbuster retail chains.
Dead camera shops and video rental stores: time to blow the final whistle.
Reuse content