Shares in soft drink companies have been hit hard by an announcement of a new tax of sugary beverages in George Osborne's Budget.
The Chancellor announced a levy on sugar to protect the health of children – but said the weight of the measure should be felt by the companies producing the drinks rather than the families buying them.
Companies will be given two years to reformulate their products with reduced sugar levels, after which drinks with over 5g of sugar per 100ml and over 8g per 100ml will be hit with greater taxes in two bands.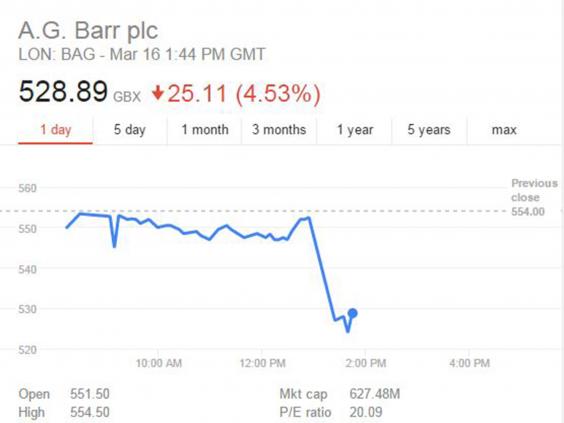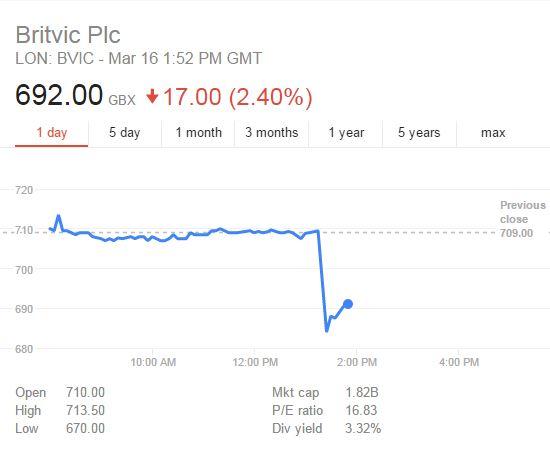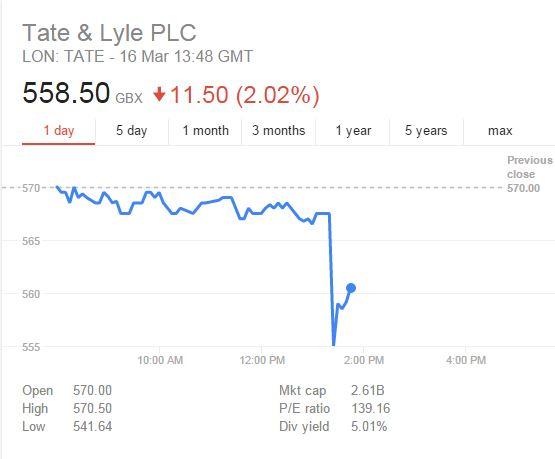 Shares in Irn Bru maker A G Barr appeared hit hardest by the announcement, down almost 5 per cent in the moments after it was made.
Britvic, which is the UK licensee for Pepsi products and also produces Robinson's drinks, saw its shares fall almost 3 per cent.
And Tate and Lyle, which supplies the sugar itself, saw shares drop around 2 per cent.
Mr Osborne said the tax is expected to raise £520 million, and that the money will be set aside for additional funding for sport in schools.
Fruit juices will be excluded from the new charge, while the tax on sugary alcoholic drinks like cider was actually frozen.
Reuse content