The UK's largest provider of care homes is preparing to sell scores of properties and slash its budget by millions to fend off an attack from a US vulture fund hoping to cash in on the UK elderly-care crisis. 
Four Seasons Health Care, which cares for thousands of residents, is facing a £500m-plus credit crunch after government spending cuts and financial engineering by City investors left it struggling to pay lenders. 
The little-known H/2 Capital Partners has been buying up the group's debt in the hope that the current owners, Terra Firma, will cede control of the homes after finances were squeezed by local government funding cuts. 
Martin Green, the chief executive of Care England, a trade group for elderly-care provision, said the Government needed to step in to stop speculative investors targeting the troubled industry. 
"If the Government does not fund the sector properly, people will come into it to make money rather than deliver care," he warned. 
To stave off the hedge fund assault, Four Seasons is considering plans to make deep cuts to the money it spends refurbishing and developing care homes. 
The group spent about £40m last year in development costs, which exclude basic maintenance costs, but this could be scaled back if the company cannot meet cash payments to lenders. It is also holding a fire sale of 14 homes by the end of the year and is hoping to sell at least another 30 sites next year to boost its cash reserves.
The UK care home sector is led by companies such as Four Seasons, HC-One and Bupa but is feeling the brunt of cuts to local government spending under the Government's austerity programme.
Average fees paid to care home providers by councils to look after the elderly slumped by about 15 per cent last year, with the average fee paid to look after a resident falling by up to £80 a week. The introduction of a national living wage is also set to add an additional £1bn of costs to the sector by 2020, care groups warn.
The prey: Guy Hands
Mr Hands is one of the best-known figures in the City due to his vigorous pursuit of deals and rapid rise to the top. 
The Goldman Sachs alumnus ran a 70-man division of the Japanese bank Nomura in the late 1990s and did everything from taking over pubs to nearly buying the Millennium Dome and turning it into a Beatles-themed entertainment centre. 
The noted wine aficionado, who shared a house with the former Foreign Secretary William Hague at university, eventually got too big for a bank and spun out the division, renaming it Terra Firma. 
Since then he has hit the headlines over his scrap with investment bank Citigroup over the ownership of the record label EMI. Mr Hands is currently suing Citi over the affair.
Unions are concerned that the funding crisis will force many elderly residents to move into NHS beds and have called on Chancellor George Osborne to deliver ringfenced funding to the social care sector in his spending review later this month. 
"The sector is going through a slow-motion collapse and Four Seasons is part of that situation," GMB national officer Justin Bowden said. "It's in meltdown and there will be tens of thousands of our mums and dads who will have to be looked after."
The squeeze on funding has put Four Seasons' owner Terra Firma in a bind as it tries to meet annual costs of about £110m a year. The buyout group, led by well-known dealmaker Guy Hands, bought Four Seasons in 2012 from Royal Bank of Scotland for £825m in a debt-fuelled takeover. Most of the takeover cash was borrowed using two loans sold on to investors – one worth £350m and the other £175m.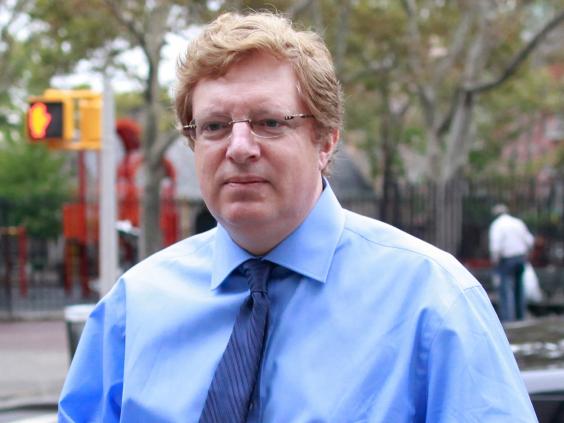 Sky-high interest payments – of 8.75 per cent and 12.25 per cent respectively – mean the company now has to stump up about £55m in interest every year to pay investors.
"It's got a capital structure that doesn't work," said one market source. "It looks like it is bleeding and at the moment they're just asking themselves how they can get through next year."
The predator: Spencer Haber
The low-key 57-year old is the founder of the $11bn (£7.3bn) property investor H/2 Capital, which he set up in 2004 after nearly a decade as finance officer at the property investor  iStar Financial. 
H/2 employs about 60 people at its offices in Stamford, Connecticut – a hotbed of small US hedge funds. 
In the late 1990s Mr Haber was a property dealmaker at the now-defunct institution Lehman Brothers where he was responsible for about $9bn worth of deals, and also had a stint working at the British merchant bank Charterhouse Group. 
Away from finance, Mr Haber sits on the board of the Bruce Museum in Greenwich, Connecticut, and is also involved with the National Forest Leadership Council.
H/2 Capital, which is led by former Lehman Brothers banker Spencer Haber, has been steadily buying the £350m portion of debt since the summer after prices plunged following a lacklustre set of results. Owning the debt puts H/2 at the front of the queue of lenders who can call the shots if Four Seasons is unable to meet its debt repayments next year. H/2 Capital declined to comment. 
The majority of the £175m loan is owned by a California-based real estate firm called HCP but it is further down the pecking order of groups who need to get paid. The property company, which has taken a big hit on the deal and has written down the value of the loan by nearly half since it first purchased it in 2012, is set to kick off discussions with Terra Firma about lightening the interest payments to give Four Seasons more breathing space and stop it failing to meet its interest payments. 
Rating agency S&P said on Monday the company would have just £20m of cash left to pay this by the end of this year. 
Four Seasons said it has "sufficient medium term financial flexibility" to meet the debt payments and denied it would hurt residents. 
"We cannot envisage any scenario that would have any effect on the quality of care for residents in our homes or patients in our specialist care units," Terra Firma said.
The debacle will bring back memories of the collapse of Southern Cross, which fell over four years ago due to its ballooning rent bill, prompting a sale-and-leaseback strategy pursued by owner Blackstone, which later insisted it had taken care of the company. 
Four Seasons has 350 care homes and two other divisions, a private pay unit called Brighterkind which has 80 homes and mental health group Huntercombe Group which has 40 hospitals.
Reuse content