Concorde could be back in the air as soon as 2019 thanks to renewed efforts by plane enthusiasts Club Concorde.
Concorde was retired by its owners British Airways and Air France in 2003. The twin owners have since resisted the approaches of Richard Branson, who hoped to make the fleet commercially viable, and much to the dismay of the members of Club Concorde.
Club president Paul James told the Telegraph that the club has secured millions of pounds in investment to buy back the retired planes and get them back in action.
The club's aims are twofold: display an aircraft by the London Eye, above the Thames, and buy another to do up and fly.
The club has reportedly secured £40 million in investment to buy a plane to display. It hopes to purchase one that is currently stationed near Orly Airport in Paris and charge £16 a ticket to visitors on the Thames as soon as 2017.
A further £120 million reserve fund has been secured to buy and restore an aircraft on display at Le Bourget airport in Paris. Once operational, the club plans to use this craft for fly-pasts at airshows as well as corporate and special events.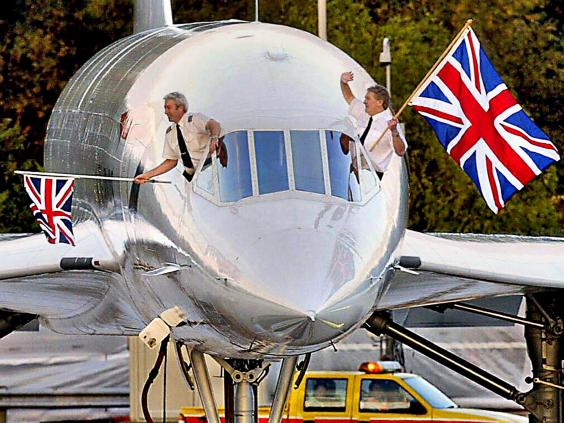 Club Concorde is hoping to get the plane back in the skies by 2019, despite the fact that British Airways and Air France have no plans to restore or sell the planes.
This time around Concorde would not be the only supersonic jet in the skies. Airbus has filed plans for Concorde Mark 2, a supersonic jet that could fly from London to New York in an hour, while Boston based Spike Aerospace hopes to have a supersonic jet in the skies by the 2020s.
Reuse content