Around 50 former workers for Sports Direct's USC are taking the administrators of the bust fashion chain to an employment tribunal, The Independent understands.
Sports Direct and joint administrators Duff & Phelps and Gallaghers should have consulted with staff at the USC Dundonald warehouse at least 30 days prior to the closure, lawyers will argue.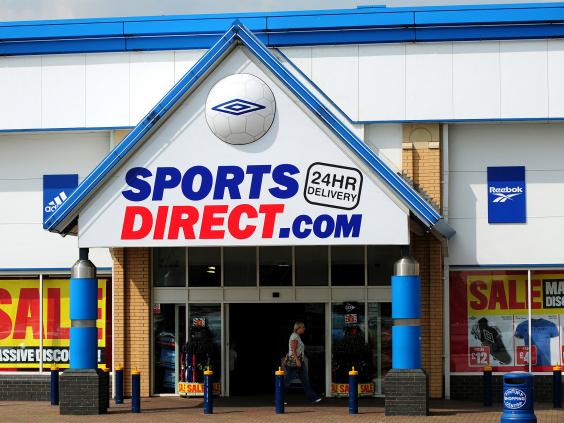 Instead staff were given just 15 minutes' notice in one of the more murkier episodes of billionaire Mike Ashley's Sports Direct history, with the saga described as more akin to a "dodgy backstreet outfit"  by MPs. The notice was filed on Tuesday at Glasgow's Employment Tribunal and is due to be heard in the next few months. Staff are demanding 13 weeks' pay from the administrators, but are expected  to get back around eight weeks' worth.
However, if administrators and Sports Direct are found to have flouted the law, the bill is almost certainly due to be picked up by the taxpayer through the Insolvency Service. The revelation is the latest twist in the saga over USC's pre-pack administration where Mr Ashley's Sports Direct put the fashion chain into administration only to buy it back debt free.
The administration has been the subject of an inquiry by the Scottish Affairs Select Committee, which questioned the firm's chairman, Keith Hellawell, and Philip Duffy from Duff & Phelps. At the hearing Mr Duffy said Sports Direct ignored repeated attempts by administrators to consult with staff who lost their jobs.
He said: "On 6 January, they [USC] issued... a notice of intention to appoint administrators. So the company is not in administration, but they are putting down a notice... You could argue that at that point consultations should have started."
Asked by MPs why administrators only gave 15 minutes' notice, Mr Duffy said: "Nobody had given them notice beforehand, so we had to do something." He added: "On the ninth [of January] we offered draft letters to go in consultation... We emailed it to them." However, he added the letter was never used.
"In my mind, it [the 15 minute consultation] is complying with the law, but not really with the spirit... but we have to do that to mitigate claims against the company."
In the days leading up to their 15 minutes' redundancy consultation, staff, who will be represented by Thompsons Solicitors, were told by Sports Direct to empty the Scottish warehouse, so the stock could be sent to the firm's English base.
One staff member said at the time: "It was like digging our own graves." Sports Direct, Duff & Phelps and Gallaghers all declined to comment.
Reuse content