Tech companies pushed TV advertising revenue in the UK passed a record £5 billion for the first time in 2015.
The record spend marked the sixth consecutive year of growth. Tech giants like Facebook and Netflix, which spend more than half of their marketing budget on TV, are responsible for the trend, according Thinkbox, a marketing body that uses Nielsen data.
Revenues from advertising rose 7.4 per cent to £5.27 billion last year, Thinkbox said.
The figure represents all the money invested by advertisers in commercial TV including linear spot and sponsorship, Broadcaster video on demand (e.g BBC player, ITV player) and product placement.
Online businesses are behind the record rise, according to the data. Now the second biggest category of advertisers on television, they have invested over £500 million in TV in 2015, an increase of 14 per cent on 2014.
Thinkbox said that some companies were spending over 60 per cent of their marketing budgets on TV advertising.
Facebook invested the most in advertising of any TV advertiser at £10.8 million, Thinkbox said. This included 877 new brands which went on TV for the first time or returned to television after a five years absence, the study said.
Google told the Independent that it didn't spend anywhere near 60 per cent of its marketing budget on TV
It said that the vast majority of Google's budget is spent online, and TV is only a fraction of the non-digital budget.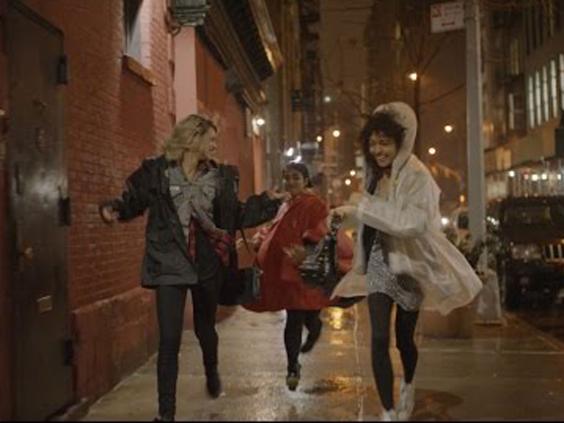 Lindsey Clay, chief executive of Thinkbox, said online companies know TV advertising works better than anything else because of its scale and connection with the audiences.
"Online businesses in particular recognise the impact TV advertising has and have significantly increased their investment recently. This is something we expect to continue in 2016," she said.
Long established TV marketers such as motors, finance and household also increased their budget, according to the data.
The 20 best-loved British brands in 2016
The 20 best-loved British brands in 2016
1/20 1. British Airways

British Airways has come top of a list of the best British brands for third year in the row.

2/20 2. Rolex

Rolex retained second position, also for the third year running, but faced increasing competition from third placed LEGO

3/20 3. Lego

LEGO jumped up eight places in 2016

4/20 4. Dyson

Dyson, the electronic goods specialist, climbed ten places to fourth, its highest ever position in the survey, following a high profile advertising campaign fronted by eponymous entrepreneur James Dyson

5/20 5. Gillette

6/20 6. Mercedes-Benz

Mercedes Benz only sent 55 C55 AMG estates to the UK in right-hand drive

7/20 7. Apple

Core values: Apple was ordered to pay $625.6m by a court in East Texas

8/20 8. Jaguar

9/20 9. Kellog's

10/20 10. Andrex

Andrex puppy: Soft, strong and very long... no wait, that's the product, not the pup. Very sweet, though

11/20 11. Nike

12/20 12. Heinz

Heinz, Jaguar and Marks & Spencer all re-entered the top 20, replacing Boots, BMW and Fairy.

13/20 13. Coca-Cola

14/20 14. John Lewis

John Lewis' festive advert features a girl, Lily, who connects by telescope with an old man alone on the Moon

15/20 15. Häagen-Dazs

5. Haagen-Dazs chocolate fondant

£3.29 for 200ml, tesco.com

Overwhelmingly chocolatey – with both chocolate ice cream, sauce and brownies in the mix. Just don't eat more than one.

16/20 16. Google

Google's headquarters in Mountain View, California

Justin Sullivan/Getty Images

17/20 17. Virgin Atlantic

Winging it: behind-the-scenes documentary 'Virgin Atlantic: Up in the Air'

ITV

18/20 18. Marks & Spencer

Getty

19/20 19. Amazon.co.uk

AFP

20/20 20. Microsoft

The biggest faller within the Top 20 was US tech giant Microsoft, which dropped 16 places.

Josh Edelson/AFP/Getty Images
Procter & Gamble was the most viewed TV advertiser in 2015 with 30.5 billion views. It was followed by Sky with 21.2 billion views, Unilever and Reckitt Benckiser each with 20.3 billion views, and Mars with 16.4 billion views, according to data from the Broadcaster's Audience Research Board (BARB).
Overall, TV outpaced the broader ad market with 26.9 per cent of the total ad market.
Reuse content