Days after the "retirement" of former Glencore boss and mercenary, Simon Murray, as its chairman, Gulf Keystone Petroleum said losses after tax grew to $248m (£168m) last year from a loss of $32m in 2013.
In something of an understatement, Andrew Simon, the acting chairman, said that 2014 "was a pivotal year for Gulf Keystone". It was the year in which Todd Kozel, the founder and chief executive, was ousted after a spat with 5.6 per cent shareholder M&G.
It was also the year in which Gulf was forced to suspend production temporarily in the Kurdistan region of Iraq because it was owed more than $200m by the autonomous government in Erbil. Production from the Shaikan field in Iraq has resumed and had hit 40,000 barrels per day by the end of the year.
"This was a significant achievement for an independent exploration and production company in a country in the midst of a conflict," Mr Simon said.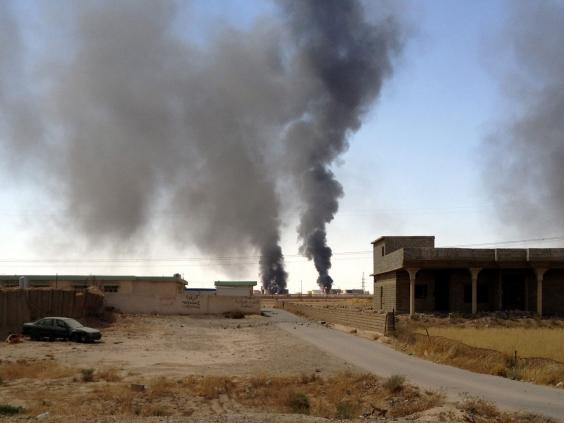 "We are committed to rebuilding shareholder value. All avenues for doing this are being considered, including expansion plans for Shaikan." He added that Gulf Keystone is "in discussions… in relation to possible asset transactions or a sale of the company".
John Gerstenlauer, the chief executive, said Gulf is now receiving regular payments for its oil exports and added: "We believe we are close to achieving a steady and stable payment cycle for present and future crude oil export sales."
With the rise of Isis in the region, Gulf withdrew most of its staff in the late summer but said it had "barely lost a day's production".
The company raised $40.7m through a share sale this month and yesterday said it had written down the value of its assets by $144m.
This, and the falling oil price, contributed to the massive loss. Revenues for the year rose from $6.7m to $38.6m.
This year Gulf is planning to increase production to 70,000 barrels per day. Its shares fell 1p to 38p yesterday.
Mr Murray joined the board in July 2013 when rebel investors M&G Investments and Capital Group won a battle to put four new non-executives on the board.
Reuse content