India's Finance Minister, Arun Jaitley, presented a budget yesterday that put boosting growth before painful reforms, claiming that the country's economy was about to "take off".
It was Mr Jaitley's first full budget since the Prime Minister, Narendra Modi, won a thumping majority in national elections in May on the back of promises that he would turn around the economy and boost job creation. Mr Modi tweeted that the budget would "further reignite our growth engine".
There were few of the sweeping reforms that the government has been promising, but economists and business leaders reacted with cautious optimism, a far cry from Mr Jaitley's first interim budget in July, which was widely panned.
Top 10 countries with the world's longest railway networks
"The credibility of India's economy has been re-established," Mr Jaitley told parliament in a 90-minute speech. "India is about to take off on a faster growth trajectory once again."
He said the Indian economy is slated to grow at 7.4 per cent in this fiscal year, which ends in March, and will grow at 8.1 to 8.5 per cent in the next year. New growth estimates announced in late January make India the world's fastest-growing economy, surpassing its rival China. But the higher growth projections follow a revision of the baseline against which India calculated economic growth.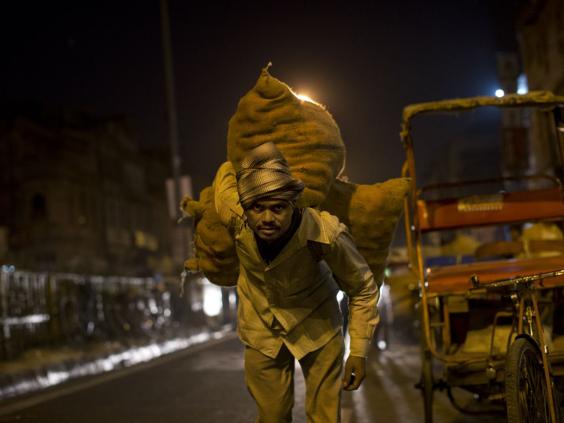 Billed as a test of the nationalist Prime Minister's willingness to reform an economy with a bloated public sector and weak private investment, the budget was short on structural reforms and contained revenue targets some called unrealistic. It drew a mixed reception from economists, with some calling it a path to an investor-friendly India, but others seeing a missed opportunity to tackle deep-seated structural problems. Apparently anticipating such barbs, Mr Jaitley, 62, said his government had acted "rapidly" to right the course of Asia's third-largest economy. "People who urged us to undertake 'big bang' reforms also say the Indian economy is a super giant, which moves slowly but surely," he said.
Mr Jaitley promised higher investment in India's decrepit roads and railways, offered the carrot of tax cuts to global firms and the stick of tighter rules to get Indian tycoons to invest at home rather than stash wealth abroad. Tax evaders face jail sentences of up to 10 years, he warned.
"My proposals... lay down the roadmap for accelerating growth, enhancing investment, passing on the benefit of growth process to the common man, woman, youth and child," said Mr Jaitley. 
Reuters; AP
Reuse content