Japan stumbled out of recession in the final quarter of 2014, growing at an annualised rate of 2.2 per cent following steep falls in output recorded in the middle of last year, new figures show.
Although weaker than the 3.7 per cent growth that some financial analysts had expected, the positive figure still sent Japanese shares higher, with the Nikkei gaining 0.5 per cent to close at its highest since 2007.
Yet analysts said the jury was out on whether Prime Minister Shinzo Abe's monetary and fiscal stimulus programme, known as "Abenomics" and designed to haul the country out of its two decades of deflationary stagnation, was back on track.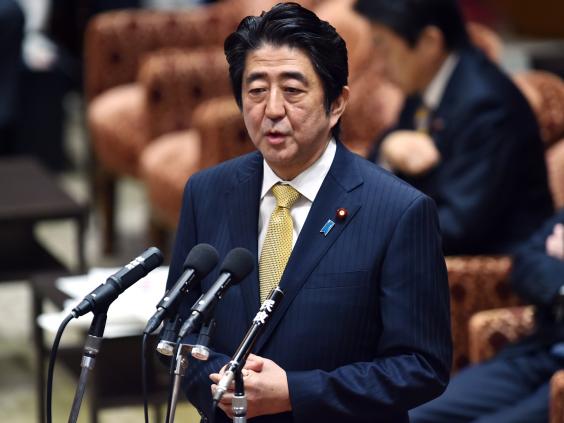 The official figures showed there was a modest rebound in household consumption in the quarter, a rise of 0.2 per cent. The measure had plunged by 5.2 per cent in the second three months of the year following the introduction of a higher sales tax by Mr Abe's government. Capital investment remained disappointing, growing by 0.1 per cent in the quarter rather than the 1 per cent expected.
The biggest improvement was in exports, which grew 2.7 per cent in the quarter, accelerating from 1.5 per cent growth in the three months to September. Net trade accounted for half of the overall GDP expansion.
Ben Knight of Warwick Business School said: "The main driver is exports and for this to continue into 2015 the yen must remain weak and the global economy must continue to grow. Lower oil prices helps here, but the IMF has already issued warnings about worldwide prospects in 2015, so the future success of Abenomics is far from certain."
For 2014 as a whole Japanese GDP was flat, following the 1.6 per cent growth in 2013. Marcel Thieliant of Capital Economics said growth in 2015 was likely to fall flat too in the absence of more Japanese government bond purchases. Quantitative easing by the Bank of Japan now equals 60 per cent of GDP.
"We still believe that the Bank will announce more easing at the late-April meeting," he said.
Reuse content