Price comparison websites should have to pay compensation when they act "like backstreet market traders" and "dupe" customers into switching to energy deals that are not the cheapest on the market, MPs have said.
Some sites used misleading language and default settings to only display deals that would earn them commission of up to £30, a report published today by the Energy and Climate Change Committee concluded.
It called for all potential deals to be shown to consumers, for sites to reveal how much commission they make at point of sale and for compensation to be paid to customers not given the lowest price on offer.
The report contained criticisms of all the "Big Five" price comparison sites, whose slick marketing campaigns have made them household names. But Comparethemarket.com – famed for its cute meerkat adverts – said it was "very disappointed by the [report's] sensationalist approach of making broad brush accusations" and Gocompare.com – sold by an irritating opera singer – insisted the industry was "a force for good".
Comparison of comparison sites
Comparison of comparison sites
1/5 COMPARE THE MEERKAT

ANNUAL TURNOVER: £413.87m (BGL group) FOUNDED: Established by Budget Group in 2006, and made famous by its Compare the Meerkat adverts, featuring Aleksandr Orlov and his Russian meerkat family. RESPONSE: "Suppliers sometimes stipulate which tariffs they wish to sell on price comparison websites. Also, tariffs that are not in the main search engine could belong to new suppliers who are just soft launching their services and don't want too much volume yet."

2/5 GO COMPARE

ANNUAL TURNOVER: £109.9m FOUNDED: Boasts an Italian opera singer known as Gio Compario (played by Welsh tenor Wynne Evans) as its mascot. The company is 49 per cent owned by esure. RESPONSE: "The Big Deal's findings just don't stack up. We help consumers compare over 150 tariffs and make it clear on our results screen that there are more tariffs available across the market and customers can view those tariffs without having to leave the results screen."

3/5 USWITCH

ANNUAL TURNOVER: £34.32m FOUNDED: Founded by Lord Milford Haven in 2000, but since sold on to private equity. Adverts tend to be less gimmicky than rivals. RESPONSE: "Customers have the clear option to compare plans across the whole energy market on our site. We do not pre-select a default answer when giving them this choice, nor do we in any way influence what they should select."

4/5 MONEY SUPERMARKET

ANNUAL TURNOVER: £225.6m FOUNDED: Launched online in 1999. Listed on the London Stock Exchange in 2007, valued at £843m. Bought Money Saving Expert advice site in 2012. RESPONSE: "The option for customers to filter results to see only products they can buy through MoneySuperMarket is displayed prominently, and is necessary as some providers choose not to offer some products through comparison websites. This adheres to Ofgem's Confidence Code."

5/5 CONFUSED.COM

ANNUAL TURNOVER: £82.7m FOUNDED: Owned by insurance firm Admiral. "I'm Confused.com" has become a household catchphrase. More recently, the company's adverts feature Brian the friendly robot. RESPONSE: "Consumers using Confused.com are able to view every available tariff on the market through our comparison service. Some suppliers do not make certain tariffs available through comparison sites, so we give customers the option to exclude these from the results."
But Tim Yeo, the committee's chairman, was savage in his denunciation of underhand tactics designed to ensure the payment of commission.
"Some energy price comparison sites have been behaving more like backstreet market traders than the trustworthy consumer champions they make themselves out to be in adverts on TV," he said. "Some comparison sites have used misleading language to dupe consumers into opting for default options that only display commission-earning deals. And others have previously gone so far as to conceal deals that do not earn them commission behind multiple drop-down web options."
Mr Yeo said all the Big Five, which also includes Confused, MoneySuperMarket and uSwitch, had "fallen short" of acceptable practice and said he would not personally use any of them.
"The companies themselves, if they want to have a sustainable future, should make these changes voluntarily, right away," he added. "They shouldn't be forced to do so. They should say to themselves 'If we don't clean up our act, consumers will lose trust and our business will disappear."
One method of persuading customers to choose commission-paying deals was to ask whether they wanted to view ones they could switch to "now" or "today". Many people chose to do this, not knowing this removed the non-commission deals because of the way the system operates.
Price comparison website uSwitch told the committee earlier this month that it would compensate customers who had not been offered the best available deal. Steve Weller, the company's chief executive, said he was "sincerely disappointed" that a customer was told by his call centre that the cheapest deal available to him was with First Utility, when extraenergy was more than £60 cheaper.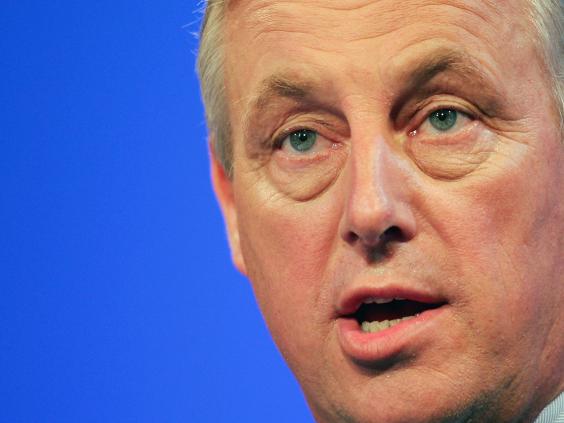 The MPs' report noted research by The Big Deal, a company which negotiates prices for groups of its members, which tested price comparison sites for 13 weeks last year. The firm found that all the major price comparison websites sometimes hid the cheapest price.
Will Hodson, co-founder of The Big Deal, said the report was a "damning indictment of the Big Five". "It's laughable that these sites claim they are 'consumer champions' when they have been caught red-handed hiding the cheapest deals to line their own pockets," he said.
A spokesman for the company added that the industry had "slightly tidied up their act", but said there was a need for greater transparency about commission payments. He dismissed the idea that commissions did not affect the price paid by consumers, saying they were a cost that energy companies had to add to bills.
Comparethemarket.com said in a statement that it had "never misled customers", adding that it was "very disappointed by the sensationalist approach of making broad brush accusations against the whole industry". "We are totally transparent and only make money when people save money," it said.
Gocompare.com echoed the latter point and insisted the industry was "a force for good".
USwitch said its "free to use service saved consumers £112m on their energy bills last year". The firm welcomed the report, adding it was now important that the whole industry was required to meet the "same high standards".
Confused and MoneySuperMarket issued one-line statement saying they complied with energy watchdog Ofgem's "confidence code", although Confused is not actually accredited to the scheme.
Ofgem said it would "carefully consider" the energy committee's recommendations, saying consumers "should be able to trust price comparison websites and particularly those accredited by Ofgem".
Reuse content