Former Microsoft chief executive, Steve Ballmer, is set to buy the Los Angeles Clippers for a record $2 billion after winning a frenetic bidding war for the embattled NBA franchise.
Shelly Sterling, the estranged wife of previous owner Donald Sterling, who was banned from the NBA for making racist comments, has signed a binding contract for the sale of the team, according to a statement earlier today.
She was acting under her authority as the sole trustee of The Sterling Family Trust, which owns the Clippers.
The deal comes just days before an NBA panel was due to meet to discuss the Clipper's future ownership after Sterling was caught making racist comments in an explosive conversation that sparked outrage in the US.
In the recording obtained by gossip website TMZ, he told girlfriend V. Stiviano not to bring black men to basketball games or post photographs on her Instagram account "associating herself" with black people.
"You can sleep with [black people]. You can bring them in, you can do whatever you want. The little I ask you is not to promote it… and not to bring them to my games," he could be heard saying.
The sports mogul has been banned from the NBA for life and will have to pay a $2.5 million fine, the most severe punishment ever handed down to a team owner, for his "offensive and harmful" remarks.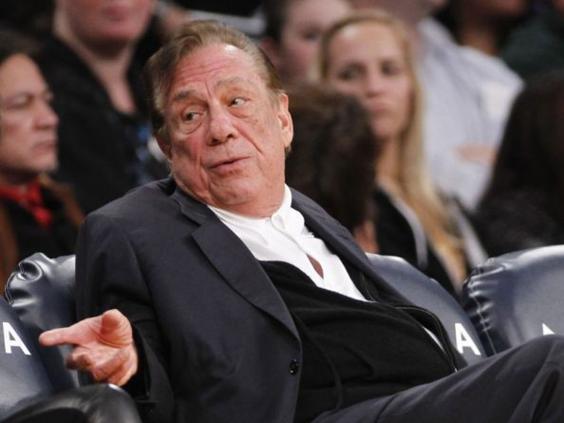 However, details of the deal are yet to be finalised and Sterling's lawyer, Bobby Samini, has signalled that, as a co-owner of the franchise, his client must approve the sale.
Mr Ballmer outbid at least four other suitors, including a group of Los Angeles investors offering $1.2 billion for the team and a $1.6 billion bid led by entertainment mogul David Geffen, which also included Oprah Winfrey and billionaire Larry Ellison.
The former Microsoft chief executive, who tried to buy the Sacramento Kings franchise and relocate to Seattle last year, said he was "honoured" to have his name submitted to the NBA Board of Governors for approval as the next owner of the Los Angeles Clippers.
"LA is one of the world's great cities – a city that embraces inclusiveness, in exactly the same way that the NBA and I embrace inclusiveness, "he added."I am confident that the Clippers will in the coming years become an even bigger part of the community."
Reuse content