TalkTalk profits surge after recovery from cyber attack
Telecoms group TalkTalk said recovery efforts after last year's cyber attack were paying off as it posted a surge in half-year profits.
The firm thanked a "relentless focus" on retaining existing customers for helping pre-tax profits jump to £46m for the six months to 30 September, up from £14m a year earlier, while underlying earnings leapt 44 per cent higher to £130m.
It also expects "materially" higher profits for the full year.
But TalkTalk said it was still feeling the impact of the hack after losing 98,000 retail broadband customers in the first half, although this was largely offset by 69,000 new wholesale customers signing up.
Dido Harding, chief executive of TalkTalk, said: "One year on from the cyber attack, we have maintained a relentless focus on looking after our existing customers and keeping up the pace across a wide range of operational improvements to make TalkTalk simpler and better for customers."
She added the group had made a "significant" improvement on churn - measuring customers quitting the group - and customer satisfaction.
The online attack last October resulted in the personal data of nearly 160,000 people being accessed and was branded a "car crash" earlier this year by then information commissioner Christopher Graham, who said it should send a warning shot to the industry.
PA
Premier Foods tries to lessen Brexit impact after half-year losses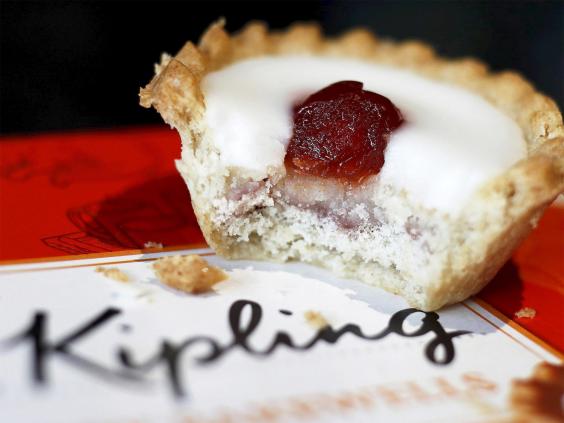 Mr Kipling cakes maker Premier Foods said it would take action to limit the impact of the Brexit-hit pound on shop prices, as it reported widening losses in the first half of the year.
The owner of Oxo and Batchelors said it would try to reduce the hit to consumers from higher manufacturing costs caused by the slump in sterling.
It came as the firm said its losses had deepened in the first half of the year after warmer weather this year triggered a drop in gravy, soup and stock sales.
Premier said it recorded an £8.7m loss in the first half of the year, in contrast to a £5.1m loss for the same period in 2015.
On sterling, the firm said: "While the group uses forward cover contracts for certain commodities and currencies, it expects to employ a range of mitigating actions to recover the effects on any input cost inflation in the coming months."
The pound has dropped nearly 20 per cent against the US dollar and around 15 per cent versus the euro since the Brexit vote, causing manufacturing costs to soar.
PA
ECB talking to London-based banks over EU access post-Brexit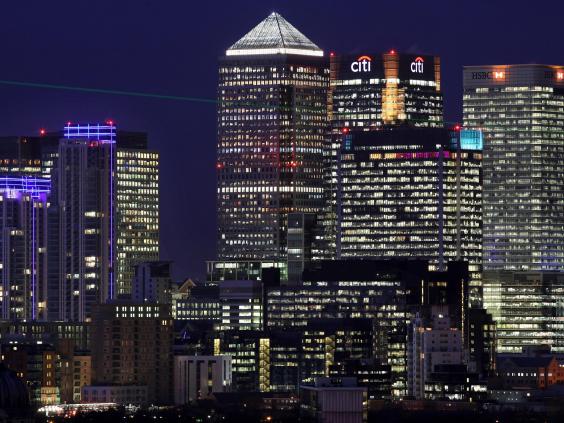 The European Central Bank is talking to banks looking to move some operations from London to the euro zone following Britain's decision to leave the European Union, ECB board member Sabine Lautenschlaeger said on Tuesday.
Bank of England Governor Mark Carney meanwhile warned that lenders could start shifting activities in late 2017 if a "hard Brexit" looks likely and if the British government begins the divorce process in March as indicated.
Banks are looking for ways to ensure they retain the ability to easily sell their services into the EU -- a market of 450m people -- after Britain leaves.
That means some lenders may opt to shift enough assets and operations to a country in the euro zone to ensure they qualify for supervision by the ECB.
"We have already many banks asking for interviews and meetings so that they can identify where are our pressure points and where our methods differ from PRA methods," Lautenschlaeger told a conference in Frankfurt. "For sure we are preparing."
The Bank of England's Prudential Regulation Authority (PRA) is currently the primary regulator for the European operations of most US and Asian banks, as well as British lenders.
Speaking in London, Carney said banks and insurers were making contingency plans in case Britain loses a lot of its access to the single market but that it would be "precipitous" for them to take final decisions now about what Brexit means.
Reuters
Resurgent Tesco leads counterattack against Lidl and Aldi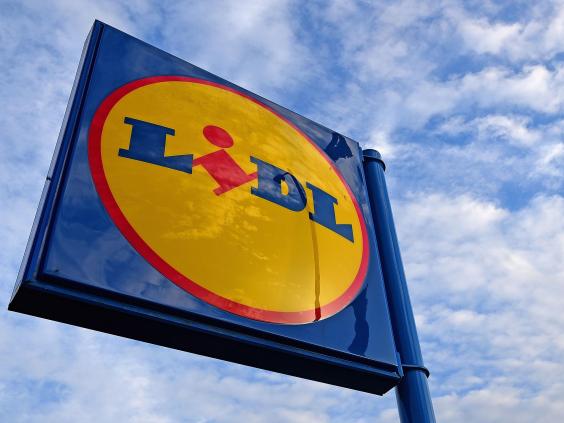 Market leader Tesco continued to lead a counterattack by Britain's supermarkets last month as German discounters Aldi and Lidl recorded the slowest sales growth since 2011.
Tesco's sales rose 2.2 per cent in the 12 weeks ended Nov. 6, researcher Kantar Worldpanel said Tuesday. The growth was the fastest in three years and sent the shares up as much as 3.9 per cent in London. Aldi's sales gained 10 per cent, while Lidl's rose 6.1 per cent, Kantar said, a slowdown on previous months.
The findings provide a further sign that the rise of the discounters may have peaked. With their low prices and no-frills approach, Aldi and Lidl have increased their share of U.K. grocery spending to almost 11 per cent. Supermarkets have responded with a sustained period of price cuts that has closed the gap. Tesco in particular has seen customers return as chief executive Dave Lewis has also improved service and product availability, though Wal-Mart Stores Inc.'s Asda continues to struggle.
"Overall the industry remains tough, making Tesco's acceleration all the more impressive," Dave McCarthy, an analyst at HSBC, said in a note.
Bloomberg
Builder Crest Nicholson sees sales recover following post-Brexit slump.
Housebuilder Crest Nicholson said it expects to reach full-year sales targets as buyer confidence recovered after a post-Brexit slump.
In its latest trading update, the company said underlying weekly sales rates per outlet fell to 0.81 in the year to 31 October from 0.9 a year earlier, but highlighted the quarterly rate was in line at 0.77.
Crest Nicholson said the full-year sales drop partly reflects the higher average selling price of the locations that have been up for sale this year, adding that Brexit played a role in depressing demand.
It said that on either side of the Brexit vote,"sales volumes temporarily reduced alongside an increase in the level of cancellations, as uncertainties raised during the referendum and following the vote to leave, had an impact on purchaser confidence".
"By the beginning of August, purchaser confidence had largely recovered," it added.
Buyer confidence helped boost forward sales by 5 per cent to £344.5m for the financial year as a whole, up from £329m in 2015.
In total, the company built 2,870 homes over the 12 months to October 31 and expects revenues of around £1bn when it releases its full year results in January.
Crest Nicholson is now aiming to build 4,000 homes to deliver £1.4bn in sales by 2019.
PA
Strong US retail sales reinforce December interest rate hike
US retail sales rose more than expected in October as households bought motor vehicles and a range of other goods, pointing to sustained economic strength that could allow the Federal Reserve to raise interest rates next month.
The Commerce Department said on Tuesday retail salesincreased 0.8 per cent last month, also boosted by demand for building materials likely as households cleaned up and made repairs in the wake of Hurricane Matthew.
Adding to the report's bullish tone, September retail sales were revised up to show a 1.0 per cent increase instead of the previously reported 0.6 per cent rise. The combined September and October sales gain was the largest two-month rise since early 2014. Sales were up 4.3 per cent from a year ago.
Reuters
Germany cools as Italy rebounds to keep Euro-area growth at 0.3%
German economic growth slowed to the weakest pace in a year last quarter, a reminder of the fragility of the euro area's recovery in a time of rising uncertainty.
The slowdown in Germany to 0.2 per cent, along with a resumption of growth in Italy and France, left expansion in the 19-nation currency region at 0.3 per cent, in line with an initial estimate and matching the pace of the three months through June.
As Europe's biggest economy, Germany's fortunes are key to the recovery of the euro region, where the economy's expansion is stuck at mediocre levels. That backdrop will color the European Central Bank's review of its stimulus program in less than four weeks, when it will also have to factor in a global outlook characterized by the rise of populists critical of international trade deals.
Economists forecast that the euro area will maintain its current pace of growth through the first half of 2017, then see a slight pickup to 0.4 per cent.
Bloomberg
Land Securities sees resilient performance despite Brexit pressure
Land Securities, Britain's largest listed property developer, said it expected its retail and London offices portfolio to show resilience in a market weakened by the vote to leave the European Union.
Although companies were taking longer to sign office leases and some were asking for longer rent-free periods, Land Securities' long leases of 10 years on average should insulate it against any dip in demand, chief financial officer Martin Greenslade told Reuters.
"We're in as a good a place as we possibly could be for the current market," Greenslade said.
Land Securities, the developer of London's "Walkie Talkie" skyscraper at 20 Fenchurch Street, said the decline in its portfolio value (NAV) over the six months ended Sept. 30 had been less than the fall in the wider market.
Reuters
Reuse content