To some, it's a digital revolution that promises to liberate workers from the constraints of their bosses. To others, it spells the end of paid holiday, the minimum wage and stable employment prospects. 
Whatever its pros and cons, the so-called "sharing economy" has given five million Britons paid work, a new survey has found.
Relatively new to the list of business sectors, the sharing economy involves people letting out their properties, possessions or services online in exchange for a fee.
The rise of this unconventional type of employment, known as "Uberisation" thanks to the popular car-sharing app, has been embraced by consumers. Yet, at the same time, it has prompted concerns that new tech firms are not respecting workers' rights and consumer protection.
It has heralded a massive shift towards self-employment. As well as  on-demand apps such as Uber, it is typified by companies such as the home-rental service Airbnb and TaskRabbit, an online service that lets you outsource errands and everyday jobs, and Upwork, a platform for freelancers to find commissions.
Uber alone is used by more than 30,000 drivers, labelled as self-employed partners across the UK in 15 towns and cities, with more than 1.5 million regular passengers in London. Last summer it was valued at around $50bn, making it the world's most valuable tech start-up.
The new survey, conducted by Ipsos Mori, found that more than 5 million people are now being paid for work through online platforms.
UK news in pictures
UK news in pictures
1/20 25 June 2017

More than 100,000 people bowed in prayer in Birmingham's Small Heath park at the start of Eid al-Fitr on Sunday amid heightened security, with armed police present for the first time in the seven-year history of the Celebrate Eid festival

2/20 24 June 2017

Britain's opposition Labour Party leader Jeremy Corbyn addresses revellers from the Pyramid Stage at Worthy Farm in Somerset during the Glastonbury Festival

REUTERS

3/20 23 June 2017

British Prime Minister Theresa May addresses a news conference at the EU summit in Brussels, Belgium, June 23, 2017

Reuters

4/20 22 June 2017

Cosplay fans (L-R) George Massingham, Abbey Forbes and Karolina Goralik travel by tube dressed in Harry Potter themed costumes, after a visit to one the literary franchise's movie filming locations at Leadenhall Market in London, Britain

Reuters

5/20 22 June 2017

Racegoers cheer on their horse on Ladies Day at the Royal Ascot horse racing meet, in Ascot, west of London

Getty

6/20 21 June 2017

A reveller walks among the tipi tents at the Glastonbury Festival of Music and Performing Arts on Worthy Farm near the village of Pilton in Somerset, South West England

Getty

7/20 20 June 2017

A police officer lays some flowers passed over by a member of the public, close to Finsbury Park Mosque in north London, after one man died and eight people were taken to hospital and a person arrested after a rental van struck pedestrian

PA

8/20

The Borough Market bell is seen in Borough Market in central London following its re-opening after the June 3 terror attack

Getty Images

9/20

Two women embrace in Borough Market, which officially re-opens today following the recent attack, in central London

REUTERS/Hannah McKay

10/20

Mayor of London Sadiq Khan attends the re-opening of Borough market in central London following the June 3 terror attack

Getty Images

11/20

People walk through Borough Market in central London following its re-opening after the June 3 terror attack

Getty Images

12/20

News Corp CEO Rupert Murdoch, with one of his daughters, visit Borough Market, which officially re-opened today following the recent attack

REUTERS

13/20

A woman reacts in front of a wall of messages in Borough Market, which officially re-opened today following the recent attack, in central London

REUTERS/Hannah Mckay

14/20

Vivenne Westwood walks the runway at the Vivenne Westwood show during the London Fashion Week Men's June 2017 collections

Getty Images

15/20

Millwall fan and London Bridge hero Roy Larner on 'Good Morning Britain'

Rex

16/20

Richard Arnold, Roy Larner, Piers Morgan and Susanna Reid on 'Good Morning Britain'

Rex

17/20 11 June 2017

England players celebrate after defeating Venezuela 1-0 to win the final of the FIFA U-20 World Cup Korea 2017 at Suwon World Cup Stadium in Suwon, South Korea

AP

18/20 11 June 2017

England players celebrate with the trophy after the final match of the FIFA U-20 World Cup 2017 between Venezuela and England at Suwon World Cup Stadium in Suwon, South Korea

EPA

19/20 11 June 2017

Great Britain's Alistair Brownlee celebrates winning the Elite Men Columbia Threadneedle World Triathlon Leeds

Danny Lawson/PA Wire

20/20 11 June 2017

Two men drink beer outside the Southwark Tavern which reopened for business today next to an entrance to Borough Market which remains closed in London

Getty Images
It also found that 42 per cent of respondents – equivalent to more than 18.5 million people – said they have turned to apps and online services to find taxi drivers, builders, designers and accountants.
Backers of these services, which last year PricewaterhouseCoopers said could be worth as much as £9bn to the economy by 2025, are reinventing employment. 
However, the new study, commissioned by the Foundation for European Progressive Studies, is likely to prompt calls for action over the implications of new technologies for workers' rights, consumer protection and tax policy. 
Professor Ursula Huws, an academic from University of Hertfordshire, who led the survey of more than 2,200 adults, said: "The size of this crowd-working army is surprising even to me and our findings confirm that policymakers and academic researchers have been caught on the hop by the explosion of what we might call platform labour.
"There is a real risk that the proliferation of online labour platforms will lead to an erosion of labour standards and employment rights, and hit tax revenues.
"It has been labelled the 'sharing economy', but many of those participating in it are doing so not for altruistic reasons or in their spare time but relying on it to earn a living."
Some sharing economy businesses are facing legal challenges from regulators across Europe. Uber will fall in the sights of the GMB Union this summer, while Airbnb has had to navigate decades-old subletting laws that can stop people from renting spare rooms.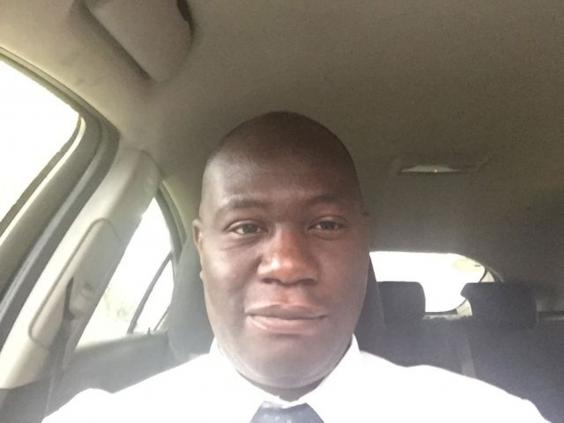 Yet the Government is keen to harness the sector. In 2014 it set up its own trade body, Sharing Economy UK, which has received warm words from the Department for Business, Innovation & Skills.
The European Commission has also said it wants to resolve clashes over the new kinds of employment and legal issues to boost economic growth across the EU.
The Uber driver: 'I don't have to work more hours than I want to'
Jonathan Esseku, 46, from south-west London, joined Uber as a driver in 2014 and works 30 to 45 hours a week, for which he earns £500 to £600, while working towards his "big break" as an actor. 
I had worked locally for private-hire taxi firms for 10 years, but a friend told me about Uber and I quickly realised it was right for me. It's flexible as there is no fixed fee and they just take a percentage of your earnings. This means I don't have to work more hours than I want to in any given week. That's great if I have an audition or some acting work. I was in an anti-bullying advert for Stonewall and was able to make the time for it.
I disagree that Uber doesn't protect workers' rights. I feel as well-protected under Uber as I would expect under any private-hire firm. It does all I would expect.
Reuse content