To some, it's a digital revolution that promises to liberate workers from the constraints of their bosses. To others, it spells the end of paid holiday, the minimum wage and stable employment prospects. 
Whatever its pros and cons, the so-called "sharing economy" has given five million Britons paid work, a new survey has found.
Relatively new to the list of business sectors, the sharing economy involves people letting out their properties, possessions or services online in exchange for a fee.
The rise of this unconventional type of employment, known as "Uberisation" thanks to the popular car-sharing app, has been embraced by consumers. Yet, at the same time, it has prompted concerns that new tech firms are not respecting workers' rights and consumer protection.
It has heralded a massive shift towards self-employment. As well as  on-demand apps such as Uber, it is typified by companies such as the home-rental service Airbnb and TaskRabbit, an online service that lets you outsource errands and everyday jobs, and Upwork, a platform for freelancers to find commissions.
Uber alone is used by more than 30,000 drivers, labelled as self-employed partners across the UK in 15 towns and cities, with more than 1.5 million regular passengers in London. Last summer it was valued at around $50bn, making it the world's most valuable tech start-up.
The new survey, conducted by Ipsos Mori, found that more than 5 million people are now being paid for work through online platforms.
UK news in pictures
UK news in pictures
1/35

Newly appointed as manager of the England football team, Sam Allardyce poses for a photograph with an England scarf

Martin Rickett/PA Wire

2/35

British Chancellor of the Exchequer Philip Hammond (R), and British Parliamentary Under Secretary of State for Transport and Minister for Aviation, Lord Tariq Ahmad (L), listen to London City Airport CEO Declan Collier, as they pass a British Airways aircraft during a tour of the airport in east London on July 27, 2016. The British government hailed a £344 million investment to expand London City Airport on Wednesday as evidence Britain was "open for business" despite its Brexit vote.

STEFAN ROUSSEAU/AFP/Getty Images

3/35

Labour leadership candidate Owen Smith speaks at a rally in London

REUTERS/Neil Hall

4/35

Police close a road close to RAF Marham in Norfolk, after a serviceman was threatened with a knife near to the base

Chris Radburn/PA Wire

5/35

Tour de France winner Chris Froome celebrates on the podium after the twenty-first and last stage of the Tour de France cycling race in Paris, France

AP Photo/Christophe Ena

6/35 19 July 2016

Merlin Entertainment's Talking Donkeys are put through their paces in preparation for three days of children's donkey rides, celebrating the start of the summer holidays in London

Mikael Buck

7/35 18 July 2016

David Barber, The Queen's Swan Marker, holds a cygnet, or young swan, during Swan Upping, the annual census of the swan population on the River Thames, in a week long exercise where unmarked mute swans are now counted - rather than eaten - in a tradition exercised by the British Crown for nearly 900 years, at Sunbury

REUTERS

8/35 18 July 2016

A 'Vote LEAVE' battle bus is re-branded outside the Houses of Parliament in Westminster by the environmental campaign group Greenpeace. The bus which was used during the European Union referendum campaign and had the statement "We send the EU £350 million a week let's fund our NHS instead" along the side was covered with thousands of questions for the new Prime Minister Theresa May and her government about what a 'Brexit' might mean for the environment

Getty Images

9/35 17 July 2016

US director Steven Spielberg poses as he arrives to attend the UK premiere of the film "The BFG" in Leicester Square

AFP/Getty Images

10/35 16 July 2016

A Raticate, a character from Pokemon Go, a mobile game that has become a global phenomenon, in front of the gates of Downing Street in London

Getty Images

11/35 16 July 2016

London landmark, The London Eye is illuminated in blue, white and red lights, resembling the colours of the French flag, as Britons express their solidarity following the deadly attack in the southern French city of Nice A gunman smashed a truck into a crowd of revellers celebrating Bastille Day in the French Riviera city of Nice, killing at least 84 people in what President Francois Hollande on Friday called a "terrorist" attack. / AFP / CHRIS J RATCLIFFE (Photo credit should read CHRIS J RATCLIFFE/AFP/Getty Images)

AFP/Getty Images

12/35 15 July 2016

Armed police outside the French Embassy in London, following the death of at least 84 people, including several children, after a terrorist drove a truck through crowds celebrating Bastille Day in Nice

PA

13/35 14 July 2016

Foreign Secretary Boris Johnson addresses staff inside the Foreign Office in London

PA

14/35 13 July 2016

New British Prime Minister Theresa May speaks to the media outside her official residence 10 Downing Street in London

AP

15/35 13 July 2016

David Cameron makes a speech outside 10 Downing Street in London, before leaving for Buckingham Palace for an audience with Queen Elizabeth II to formally resign as Prime Minister

PA

16/35 12 July 2016

Former Queen guitarist and campaigner Brian May poses with people dressed as Badgers during a photocall in London. The event was organised to 'urge' the government to abandon their planned Badger Cull which is to be rolled out in the Autumn

Getty Images

17/35 11 July 2016

Britain's new Conservative Party leader Theresa May speaks to members of the media at The St Stephen's entrance to the Palace of Westminster in London. Theresa May will become the prime minister who leads Britain's into Brexit talks after her only rival in the race to succeed David Cameron pulled out unexpectedly. May was left as the only contender standing after the withdrawal from the leadership race of Andrea Leadsom, who faced criticism for suggesting she was more qualified to be premier because she had children

AFP/Getty

18/35 11 July 2016

Stay Puft Marshmallow Man is seen on the concourse at Waterloo Station in London. Ghostbusters take over Waterloo Station as Stay Puft Marshmallow Man smashes through the concourse during the morning rush-hour

Getty Images for Sony Pictures

19/35 10 July 2016

Demonstrators from the Black Lives Matter movement march through central London, during a demonstration against the killing of black men by police in the US

AFP/Getty Images

20/35 10 July 2016

Members of the British Royal Air Force Aerobatic Team, the Red Arrows, perform ahead of the British Formula One Grand Prix at Silverstone motor racing circuit in Silverstone

AFP/Getty Images

21/35 9 July 2016

Jeremy Corbyn is escorted by police through enthusiastic crowds following his appearance at the 132nd Durham Miners Gala

Getty Images

22/35 8 July 2016

To mark exactly one month until Olympic Games and celebrate Usain Bolt's 9.58 second 100m world record, Virgin Media has created an ambitious installation which transformed the River Thames into a 100m-long video screen, while the Eye itself became a giant stopwatch counting down Bolt's time. Viewers within the London Eye were able to witness Bolt's record-breaking speed, thanks to a 100m-long, floating screen stationed on the river beneath

23/35 7 July 2016

Home Secretary Theresa May makes a statement outside the Palace of Westminste, after she won 199 votes for the Conservative leadership

PA

24/35 6 July 2016

Relatives of military personnel killed during the Iraq War talk at a news conference after listening to Sir John Chilcot present The Iraq Inquiry Report at the Queen Elizabeth II Centre in Westminster

Getty

25/35 6 July 2016

Protesters dressed as former British prime minister Tony Blair hold a demonstration outside the Queen Elizabeth II Conference Centre as they wait for the release of the Chilcot Inquiry in London

EPA

26/35 6 July 2016

Former Prime Minister Tony Blair responds to the Chilcot report

Getty Images

27/35 5 July 2016

Participants march in London as teachers across England stage a 24-hour strike in a long-running dispute with the Government over the "underfunding" of schools

28/35 4 July 2016

A remarkable twelve metre sand sculpture has been unveiled on the coast of Cornwall's Porthminster Beach to celebrate the 10th annual Barefoot Wine Beach Rescue Project globally. In a bid to inspire the nation to keep Britain's beaches 'barefoot friendly', the spectacular artwork has been created as part of the first ever World Beach Rescue Day (WBRD), a global initiative launching on 9 July pioneered by champions of cleaner beaches, Barefoot Wine

29/35 3 July 2016

British Conservative party leadership candidate Andrea Leadsom arrives at the BBC television centre in London to appear on "The Andrew Marr Show" in London

AFP/Getty Images

30/35 2 July 2016

Tens of thousands of people march through central London in a 'March For Europe Event'. The march is in protest at the result of the EU referendum

Getty Images

31/35 1 July 2016

Demonstrators chant as they wave underwear and placards with the words "Liar Liar Pants On Fire" written on them outside the home of former London Mayor Boris Johnson

Getty Images

32/35 30 June 2016

Justice Secretary and leading Brexit campaigner Michael Gove leaves his home in Kensington before announcing his intention to run to be the next Conservative Party leader and UK prime minister

Getty Images

33/35 29 June 2016

Spectators with umbrellas struggle against strong wind as stormy weather delays play at Wimbledon

REUTERS

34/35 28 June 2016

A couple kiss outside the Houses of Parliament during a protest aimed at showing London's solidarity with the European Union following the recent EU referendum

REUTERS

35/35 28 June 2016

Queen Elizabeth II & Prince Philip, Duke Of Edinburgh attend the unveiling of the Robert Quigg VC memorial statue in Bushmills village, Northern Ireland

Getty Images
It also found that 42 per cent of respondents – equivalent to more than 18.5 million people – said they have turned to apps and online services to find taxi drivers, builders, designers and accountants.
Backers of these services, which last year PricewaterhouseCoopers said could be worth as much as £9bn to the economy by 2025, are reinventing employment. 
However, the new study, commissioned by the Foundation for European Progressive Studies, is likely to prompt calls for action over the implications of new technologies for workers' rights, consumer protection and tax policy. 
Professor Ursula Huws, an academic from University of Hertfordshire, who led the survey of more than 2,200 adults, said: "The size of this crowd-working army is surprising even to me and our findings confirm that policymakers and academic researchers have been caught on the hop by the explosion of what we might call platform labour.
"There is a real risk that the proliferation of online labour platforms will lead to an erosion of labour standards and employment rights, and hit tax revenues.
"It has been labelled the 'sharing economy', but many of those participating in it are doing so not for altruistic reasons or in their spare time but relying on it to earn a living."
Some sharing economy businesses are facing legal challenges from regulators across Europe. Uber will fall in the sights of the GMB Union this summer, while Airbnb has had to navigate decades-old subletting laws that can stop people from renting spare rooms.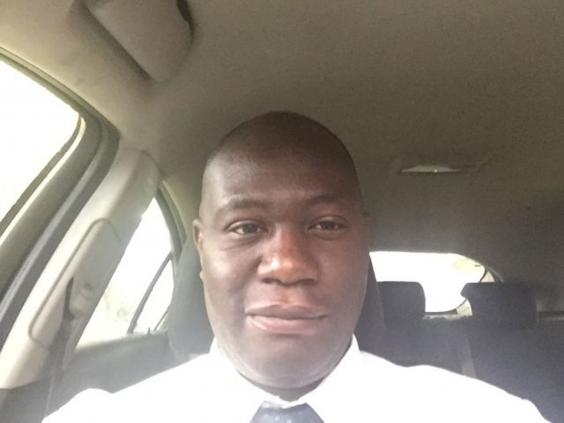 Yet the Government is keen to harness the sector. In 2014 it set up its own trade body, Sharing Economy UK, which has received warm words from the Department for Business, Innovation & Skills.
The European Commission has also said it wants to resolve clashes over the new kinds of employment and legal issues to boost economic growth across the EU.
The Uber driver: 'I don't have to work more hours than I want to'
Jonathan Esseku, 46, from south-west London, joined Uber as a driver in 2014 and works 30 to 45 hours a week, for which he earns £500 to £600, while working towards his "big break" as an actor. 
I had worked locally for private-hire taxi firms for 10 years, but a friend told me about Uber and I quickly realised it was right for me. It's flexible as there is no fixed fee and they just take a percentage of your earnings. This means I don't have to work more hours than I want to in any given week. That's great if I have an audition or some acting work. I was in an anti-bullying advert for Stonewall and was able to make the time for it.
I disagree that Uber doesn't protect workers' rights. I feel as well-protected under Uber as I would expect under any private-hire firm. It does all I would expect.
Reuse content