The salaries of headteachers at academies are to be investigated in the wake of huge pay rises that have seen some of them now receiving more than £200,000 a year.
A report from the National Audit Office (NAO) published yesterday showed that Sir Greg Martin, executive head of the Durand Academy, enjoyed a 56.5 per cent pay rise last year, making him "one of the highest paid executive heads in the country" on £229,138.
It also revealed the Education Funding Agency (EFA) – the government agency responsible for overseeing academies' accounts – had uncovered 17 cases of academy trusts operating "irregular and/or improper" practices.
The report's findings emerged as a result of an investigation by the NAO into the way the EFA investigated the financial affairs of the Durand Academy. Durand, which started out as a primary school in south London, has opened a boarding school in the Sussex countryside for 13- to 16-year-olds described by the former Education Secretary Michael Gove as the "Eton of the state sector" – offering top-class facilities to boarders from disadvantaged areas of  Brixton. 
In addition to Sir Greg's pay and pensions package, he also received payments in the form of a director's remuneration and/or dividends for his role in running a company which oversaw a fitness centre and a pool set up by a trust established by the academy.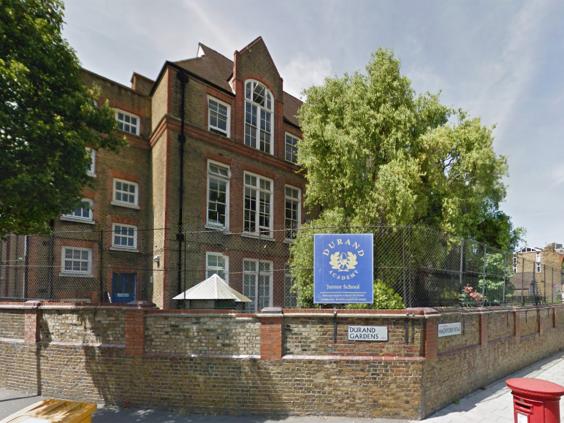 According to official figures, more than 100 academy heads earn over £150,000 a year – with several payment packages now topping £200,000.
The NAO said the EFA had discovered that individuals who sat on the board of the Durand Academy Trust were directors or staff at companies the trust had contracted or purchased services from.
Margaret Hodge, who chairs the public accounts committee, said: "I am very concerned that the Agency's [the EFA] reliance on whistleblowers and ad hoc reports means many more questionable business relationships could exist and have gone unchallenged, putting public money at risk," she said.
"It feels just wrong that individuals sitting on the board of the Durand Academy Trust could set up a complex web of organisations and companies – some of which are selling goods and services to the academy."
A spokesman for the Department for Education said: "We stepped in as soon as concerns emerged over Durand Academy and today's NAO report is clear that we acted promptly."
A statement from the Durand Academy Trust said: "The EFA has been absolutely clear that the arrangements the NAO looked into have delivered 'significant benefits for pupils. Sir Greg has a hugely demanding role – this is an exceptional man doing great things for children."
Reuse content