People get into their careers for a whole variety of reasons, but one UK-wide educational programme is hoping to inspire young people to think about becoming involved with film – even enlisting insightful tales from some of the world's biggest film stars.
Into Film – which says it seeks to put film at the heart of children and young people's learning, contributing to their cultural, creative, and personal development – is hosting its annual festival for those aged five to 19-years-old from 4 to 20 November.
In the wake of Education Secretary Nicky Morgan's speech outlining the Government's focus on improving child literacy, Into Film has shared the findings of a new, independent report which highlight how film education plays a crucial role in supporting the drive to boost literacy levels.
The report, Leeds Partnership Project: Improving Literacy Through Film, saw a team of film educators spend the last academic year working with teachers in Leeds to show how film can be used to improve attainment and progress in reading and writing.
Results highlighted a number of improvements in pupils who were regularly engaged in film watching and filmmaking, with key findings showing a:
96 per cent improvement in average points' progress in reading
60 per cent improvement in average points' progress in writing
75 per cent improvement in attitude to learning
UK-wide Programme Overview from Into Film on Vimeo.
The findings tallied in with Into Film's own findings which showed how 96 per cent of teachers using film in class said it increases pupils' levels of engagement, 74 per cent said it improves their critical thinking skills, and 70 per cent said it boosts literacy.
Sir Ian McKellen, star of Lord of the Rings and The Hobbit, said he can't recommend the Into Film venture strongly enough, and added: "Education is a very wide term and it certainly should cover a stimulus and an introduction to ideas and topics and people who otherwise they might not know about."
Another famous supporter of the charity's work, Carey Mulligan, remembered her days at school when she wasn't as engaged with the class, but when a film was switched on, so was she. She said: "Film is an amazing learning tool – it enables people to understand more about events, history, society, and much more.
"I think it's [the festival] an incredible chance for young people to discover films that they may not have considered watching before, talk about it with their classmates, and possibly be inspired to follow a career in the film industry."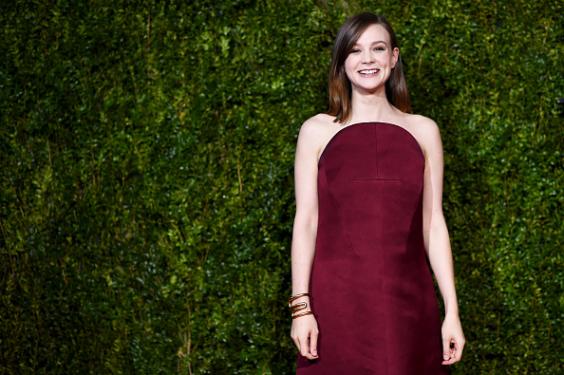 With so much praise being heaped onto a career in the film industry, what was it that got some of today's biggest actors and actresses into the world of film?
The ever diverse Helena Bonham Carter – widely known for her witchy turn as Bellatrix Lestrange in the Harry Potter film series – told Into Film it was the thrill of escapism and the experience of assuming another persona that got her into acting. She said: "I wanted to be someone else really, so I just realised you can make a living through pretending to be someone else."
Keira Knightley, star of The Imitation Game and The Duchess, revered the Golden Age of Hollywood when asked about what sparked her interested in a career in film, admitting her turning point came after seeing Gone with the Wind.
Kate Winslet, star of the highly anticipated Danny Boyle film Steve Jobs, which will be previewed in a screening as part of the festival, told the education charity: "I do remember watching The Red Balloon – a French film – when I was very, very, young. I was struck by how powerful film can really be, particularly film with very little dialogue."
Best known for his role as Jon Snow in Game of Thrones, Kit Harington revealed how Baz Luhrmann's Romeo + Juliet invoked passion in him: "It's the most brilliant rendition of the play, I think, of modern times that's been done, and it was Leonardo Dicaprio's performance that really made me interested in film acting."
Aaron Taylor-Johnson, who played a young John Lennon in Nowhere Boy, found the variety of roles available as a screen actor appealed to him, demonstrated, in particular, by Gary Oldman: "I'd always watch [Gary Oldman] in a film and get to the credits and try and figure out who the actor was. It would always be Gary Oldman, and I'd think, 'That guy's tricked me again!'"
Jamie Foxx was influenced to make a move into the industry after watching his musical contemporaries venture from the world of music to the film space. He told Into Film: "I never looked at film, but I guess when Prince did Purple Rain, I thought it would be dope to be in a movie."
Kevin Spacey, star of American Beauty and The Usual Suspects, found it 'hard to pick out a particular movie' when probed on his motives: "I was exposed to some great work… Henry Fonda, Katherine Hepburn, Spencer Tracey, Bette Davis, and Jack Lemmon were the influences I had when I was growing up, and they made me want to be an actor."
For more information on the world's biggest – and free – film festival for children and young people, click here