Concern that disadvantaged children will miss out on free school meals despite making them available to all four- to seven-year-olds is voiced today by a leading anti-poverty campaigner and Labour MP.
In a letter to Education Secretary Nicky Morgan, Frank Field, Labour MP for Birkenhead, warns some schools will be operating a "first come, first served" scheme because they do not have the capacity to cook meals for all their pupils.
Evidence about this emerged during an all-party Parliamentary inquiry into hunger and poverty, which is expected to be published before the end of the year.
Mr Field said he was seeking assurances over provision for the disadvantaged "as a result of the botched introduction of universal infant free school meals" in September.
He is also worried that schools will be less able to provide free school meals for older pupils because they will have to divert their resources into meeting the pledge for four- to seven-year-olds.
Yesterday The Independent revealed how local councils were short of £25m necessary to deliver the pledge and were having to find money from elsewhere in the budget to pay for it.
Mr Field said the inquiry had found that up to 38 per cent of poor children in some parts of the country were already failing to receive the free dinners to which they were entitled. The highest under-registration of 38 per cent was in Bracknell Forest followed by North East Lincolnshire and Slough.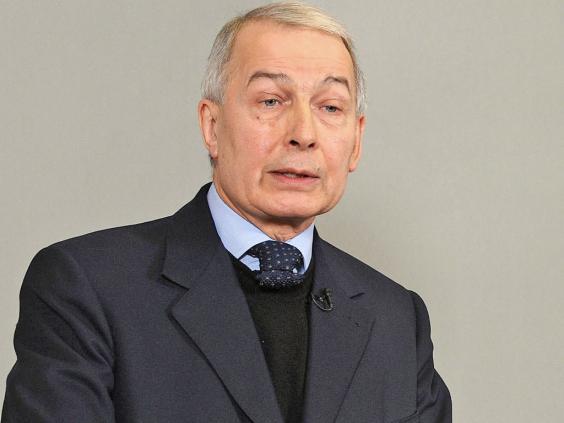 Many of the areas with the lowest take-up rates were in some of the most affluent areas of the country, Wokingham, Surrey and Richmond-upon-Thames, leading to speculation that disadvantaged pupils were more likely to be stigmatised because of their relatively low numbers.
However, in Sunderland, which automatically registers all children entitled to a free school meal rather than make families fill in a form, not a single child was missing out. The inquiry is expected to recommend other councils follow this model.
Video: Nick Clegg discusses benefits of free school meals 
"The evidence we have received shows that schools can be, and often are, a highly effective line of defence against hunger," said Mr Field.
"Free school meals are of enormous help to families getting by on a low income as they remove some of the pressure on weekly household budgets. But thousands of children are missing out on a good meal each day because of where they live. The likes of Sunderland have shown this needn't be the case and we need the rest of the country to follow."
Meanwhile, in Kent, some schools are having to act as "mother kitchens", cooking meals for schools which do not have adequate facilities to provide their own dinners and sending them round at lunchtime.
The county, the largest education authority in the country, was given £2.7m by the Government, even though it estimated it would need £7m to provide facilities for all its schools.
A survey of its 450 infant and primary schools found 141 did not have on-site cooking facilities. 12 of these have been supplied with new kitchens but 60 will have to have more than 100 dinners "bussed" in every day.
Roger Gough, cabinet member for education in Kent, said: "I think the policy is perfectly reasonable but I would say that if I was asked is this the absolute priority in the list of things needed by the school estate I would have to say I'm not sure.
"More needs to be done to make it really work because the funding that was provided is clearly not adequate to tackle all the issues that arise."
However, the Department for Education pointed out that schools would be in breach of their statutory duty if they failed to supply free school meals to older eligible children, adding: "There is no evidence to suggest extending this to all infant pupils will negatively impact on those children."
A spokeswoman added: "In fact, the independent evaluation of the universal free school meal pilots reported increased rates of take-up among all pupils, including those who had previously been eligible for a free meal but had not taken one."
The DfE said it had provided "significant financial support" to schools – including more than £1bn over the next two years to cover the cost of the meals and extra cash to upgrade facilities.