More than £1m of taxpayers' money has been spent on proposals for free schools that never opened.
The figures are disclosed in a dossier given to The Independent on which the Education Secretary, Nicky Morgan, is expected to be questioned by MPs on Wednesday. The report, compiled by the Labour Party, also shows that £50m has been spent on free schools either declared inadequate by the education standards watchdog, Ofsted, or requiring improvement. A further £1.043m was spent on applications that were cancelled or withdrawn.
Labour has also accused the Government of "trying to massage the figures" around free-school performance. In one instance, Hartsbrook E-Act free school in north London was given a new name and a new official number after being declared inadequate by Ofsted. This means it appears as "closed" on official databases and has had its performance record withdrawn – even though it has now reopened as Brook House Primary School with the same headteacher, location and pupils. "As a new school, it isn't due to be inspected again until four terms have elapsed," the dossier adds.
Michael Gove's memorable moments
Michael Gove's memorable moments
1/5 Gove 'claims people move to London for "loads of hot sex"'

The Tory politician allegedly made a surprising claim that no doubt led to chair of Tech City UK Joanne Shields spluttering into her coffee when he reportedly explained to her that London's young entrepreneurs have been attracted to the capital because of all of the "hot sex" on offer. Hmmmm.

Getty

2/5 Gove and the #BritishValues backlash

The Twitter sphere decided to educate the Education Secretary on some of the traits actually associated with being British, after it emerged schools would be required to encourage the promotion of "fundamental British values" in the classroom in the wake of the Birmingham "Trojan Horse" investigation. Among the many suggestions were Stuart Brown's summary of: "Being wary of foreigners while having a Belgian beer with an Indian curry in your Spanish villa wearing Indonesian clothes." LBC presenter James O'Brien meanwhile suggested "queuing; dressing inappropriately when the sun comes out; warm beer; winning World Wars; immigration & Pot Noodles" could be placed within the British Values bracket, while "socks and sandals" and "complaining about immigration" have proved relatively popular.

PA; E+; Getty Images

3/5 Gove performs Wham! rap to school children

As part of the BBC's News School Report project, school children were given the opportunity to interview Mr Gove, who claimed to be a fan of rap music. When asked by one girl if he would give them "a taster of your favourite rap", he responded with an impromptu performance of a Wham! song, complete with bobbing, fist clenching and the lines: "Hey everybody look at me, I've got street credibility. I may not have a job but I have a good time with the boys I meet down on the line."

4/5 Gove is filmed falling over in a Vine

The (very blurry) moment Gove was filmed falling over before hurriedly climbing back up and walking off in a Vine quickly went viral.

5/5 Gove poses for selfie with school children

In a trend that stubbornly refuses to disappear, Mr Gove decided to jump on the bandwagon by posing for a selfie – although he did apparently warn the children to "watch out that he didn't break the camera".

Getty
The figures show that one in three of the 79 free schools approved in the first and second waves of the project was subsequently declared inadequate or requiring improvement by Ofsted. This compares with one in five of schools overall. Primary free schools are underperforming in reading, writing and mathematics compared with the rest of the state sector, the dossier claims.
Figures show that 79 per cent of pupils in local authority-run schools reach the required standard in reading, writing and maths tests for  11-year-olds – compared with 70 per cent in free schools.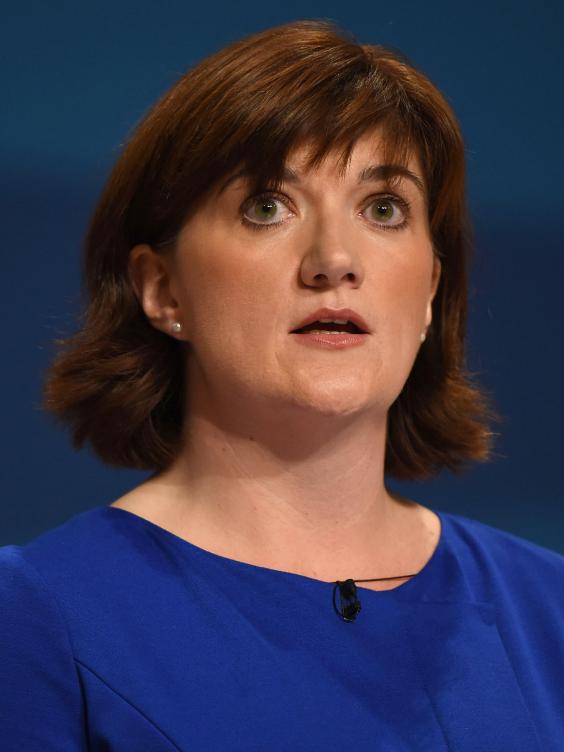 Of those free schools whose 2013 national-curriculum test results were published, all bar one underperformed compared with the rest in their local authority and the national average. "David Cameron's free-schools programme is damaging standards and wasting public money," said the shadow Education Secretary, Tristram Hunt. "Over one-third have employed unqualified teachers, too many are failing their Ofsted inspections, and a complete lack of local oversight is allowing underperformance in these schools to go unchecked for far too long.
"Labour would end the failing free-schools programme and reverse David Cameron's decision to allow unqualified teachers in our schools."
The dossier is likely to be seized on by MPs when Ms Morgan goes before the Commons Education Select Committee on Wednesday to answer questions about the Government's free schools and academies scheme.
A Tory spokesman said the dossier was "desparate stuff", adding: "Free schools have been a tremendous success. They are a vital part of our plan for education that is turning around Labour's mess."
He added that Hartsbrook school had just been through a "rebrokering procedure – one of the recognised ways we deal with under-performing free schools and academies".
Reuse content