Free schools have been accused of "cherry-picking" bright and wealthy pupils after a major study found that even those established in deprived areas are failing to admit the neediest children.
The research suggests that free schools – which former Education Secretary Michael Gove insisted would raise the prospects of disadvantaged communities – are in fact socially selective.
It appears to support claims that free schools, which can be set up by parents and are free of local authority control, are dominated by children of the "pushy" middle-classes.
The authors of the study, by  London University's Institute of Education, say their findings will be "disappointing" for the Government. It is the first academic study to look at the intake of all the primary and secondary schools set up in the first three years after free schools were given the green light.
The conclusions have been seized upon by teachers' leaders and opposition MPs as evidence that the schools are "cherry-picking" pupils.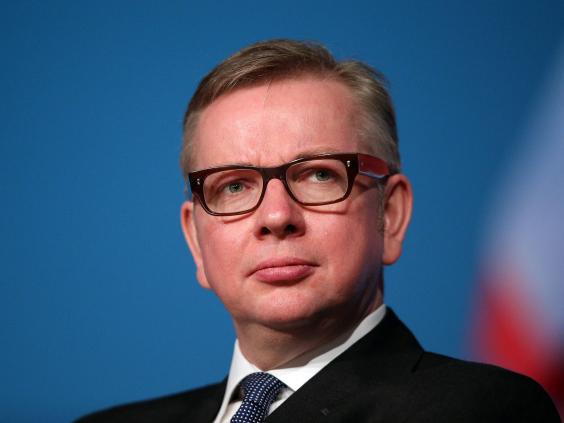 Chris Keates, general secretary of the National Association of Schoolmasters Union of Women Teachers, said: "Millions of pounds of taxpayers' money is being poured into a handful of free schools. Most of those qualified for the funding on the basis they were being established in deprived areas. Yet they appear to have no real desire to serve the communities and are instead using their freedom to exclude those children who need the most help."
Mary Bousted, general secretary of the Association of Teachers and Lecturers, added: "Free schools have brought in selection by the back door and become the elite institutions we feared they would be – dominated by children of the pushiest parents."
The study, which looked at the 88 primary and 63 secondary schools established in the first three years of the policy, discovered that they were – as intended – being set up in disadvantaged areas.
However, when it came to admissions, only 17.5 per cent of secondary pupils were entitled to free school meals and 13.5 per cent of primary pupils – compared to averages of 22 per cent and 18 per cent in the neighbourhoods in which they have been established.
Children joining free schools also tend to have higher prior attainment levels. The free school pupils had an average score of 0.33 on assessments testing communication skills and school readiness – while elsewhere in their neighbourhoods and the rest of England the figure is nearer to zero.
"It appears that, so far, the places in reception are being filled by children who are somewhat less disadvantaged and more advanced in their development than the average," the report concludes.
"This outcome may be disappointing for the Government which had hoped that its free schools policy would be a vehicle to deliver social justice."
The research also shows that the schools are recruiting a higher proportion of ethnic minority pupils than others in their neighbourhoods – 34 per cent of the intake at primary schools are white compared with 50.9 per cent in the neighbourhood and the figures are 61.7 per cent and 66 per cent respectively for secondary schools.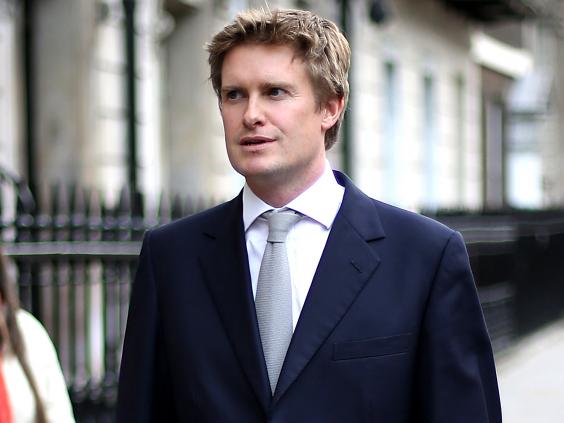 Tristram Hunt, Labour's shadow Education Secretary, said the findings showed the Government was "damaging the education system with its free school programme taking standards backwards". Labour would appoint local Directors of Standards to oversee all schools in a given area.
A spokesman for the Department for Education said free schools were "offering parents more choice than ever before and allowing thousands more children to go to an outstanding state school". "Two-thirds are in some of the most deprived areas of the country and – under this Government – the attainment gap between pupils receiving free school meals and their peers is closing," he added.
How free schools can flaunt the rules
Essentially, free schools have to abide by the same admissions code as all state-financed schools.
That means there can be no selection by ability, no interviewing of parents or children before a decision is taken on admissions and governing bodies should pay no attention to a parent's occupation or marital status or race in determining an application.
Any parent can appeal to the Schools Adjudicator, the independent overseer of all admissions in the state school system and, if a school refuses to abide by the adjudicator's verdict, the Secretary of State can instruct them to do so. Ultimately, if a free school persisted in flouting the rules, it would be possible for its funding contract to be terminated.
The trouble, according to critics, is that there is insufficient oversight of free schools and academies. The Department for Education, the ultimate arbiter, cannot keep a close eye on thousands of schools; there are now more than 4,000 free schools and academies in the country. Labour has said it would appoint local Directors of Standards to oversee all schools. The Government is also appointing regional commissioners in a sign that it also believes safeguards up until now have not been adequate as the alternative to maintained schools sector grows.
Reuse content