Pupils will be studying the Mediterranean migrant boats crisis as part of a revamped A-level geography exam.
A new "Exploring Oceans" option introduced for the first time by the OCR exam board, will see them studying topics such as migrant trafficking, piracy, rising sea levels and sustainable fishing.
The option will be included in a new "geographical debates" section of the A-level which pupils will start studying next year.
Other topics for study under the heading will include the Nepal earthquake, the Ebola outbreak, climate change and the future of food.
The proposed syllabus, which has been submitted to exams regulator Ofqual for approval, is designed to give students more of an opportunity to take part in topical debates surrounding geography.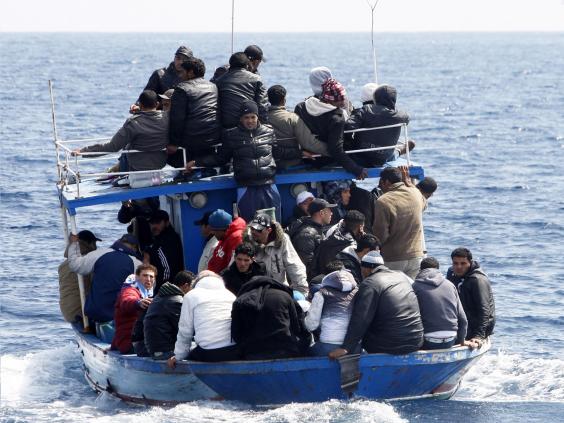 Mark Smith, subject specialist for geography at OCR, said: "Our new specification aims to bring to life the instrinsic links between physical and human geography, giving students a greater understanding of the challenging events they hear about on the news every day.
"With the chance to explore topics like 21st century piracy, pandemics and plastic pollution, there has never been a more exciting time to study geography at school."
Exam boards believe the new syllabus will make geography students highly employable - as it encompasses a range of skills including numeracy, literacy, teamwork and analytical skills as well as spatial and environmental awareness.  According to the Higher Education Careers Service Unit, geography graduates are already more likely to be employed than those studying almost any other subject.
Geography is one of the 10 most popular subjects taken at A-level with over 33,000 taking it last year.  The fourth most popular combination of subject at AS-level, too, is geography, biology, chemistry and maths.
Meanwhile, Britain's biggest exams board - the AQA - is planning to make the study of cyber crime an integral part of its new computer science GCSE.
Students will learn about cyber security threats and be given an understanding as to how to combat these threats.
"Cyber crime is a growing threat," said Steven Kenny, who leads AQA's computer science team.  "It's vital that our young people have the know-how to protect themselves."
Reuse content