Ministers should be stripped of key decision-making powers on the day-to-day running of schools to end the "ridiculous" situation of MPs with no teaching experience setting the curriculum, according to a former top official in the Education Department.
Delivering a scathing attack on the Government's ability to manage the teaching system, Sir David Bell will say in a speech today that political interference through key policies have damaged schools.
Sir David, who quit as Permanent Secretary at the DfE after just over a year of Michael Gove's tenure as Education Secretary, will say: "Education policy is still driven by short-term firefighting, ministerial personalities and electoral politics."
He will add: "We must end the ridiculous situation where some ministers feel compelled to sit in their offices drafting maths and science curricula – particularly ridiculous if they have never taught a class of children or young people in their life."
Speaking as president of the Association for Science Education, he will tell its annual conference today that there needs to be a "moratorium" on new education legislation and reform for the lifetime of the next Parliament.
He will also spell out ways in which the running of schools could be "depoliticised" with "monolithic, remote" Whitehall reduced to a more strategic role rather than day-to-day delivery of the service.
Michael Gove's memorable moments
Michael Gove's memorable moments
1/5 Gove 'claims people move to London for "loads of hot sex"'

The Tory politician allegedly made a surprising claim that no doubt led to chair of Tech City UK Joanne Shields spluttering into her coffee when he reportedly explained to her that London's young entrepreneurs have been attracted to the capital because of all of the "hot sex" on offer. Hmmmm.

Getty

2/5 Gove and the #BritishValues backlash

The Twitter sphere decided to educate the Education Secretary on some of the traits actually associated with being British, after it emerged schools would be required to encourage the promotion of "fundamental British values" in the classroom in the wake of the Birmingham "Trojan Horse" investigation. Among the many suggestions were Stuart Brown's summary of: "Being wary of foreigners while having a Belgian beer with an Indian curry in your Spanish villa wearing Indonesian clothes." LBC presenter James O'Brien meanwhile suggested "queuing; dressing inappropriately when the sun comes out; warm beer; winning World Wars; immigration & Pot Noodles" could be placed within the British Values bracket, while "socks and sandals" and "complaining about immigration" have proved relatively popular.

PA; E+; Getty Images

3/5 Gove performs Wham! rap to school children

As part of the BBC's News School Report project, school children were given the opportunity to interview Mr Gove, who claimed to be a fan of rap music. When asked by one girl if he would give them "a taster of your favourite rap", he responded with an impromptu performance of a Wham! song, complete with bobbing, fist clenching and the lines: "Hey everybody look at me, I've got street credibility. I may not have a job but I have a good time with the boys I meet down on the line."

4/5 Gove is filmed falling over in a Vine

The (very blurry) moment Gove was filmed falling over before hurriedly climbing back up and walking off in a Vine quickly went viral.

5/5 Gove poses for selfie with school children

In a trend that stubbornly refuses to disappear, Mr Gove decided to jump on the bandwagon by posing for a selfie – although he did apparently warn the children to "watch out that he didn't break the camera".

Getty
The Government's A-level reforms were designed to add "rigour" but Sir David believes they have left schools with "an out-of-date system" after "five years of permanent revolution in schools". He will say the current system has echoes of the 1950s with "sixth-formers still specialising in three or four 'gold standard' A-levels with two years of study ending in a pass or fail exam", arguing that an International Baccalaureate-style approach with "broader, deeper" study of a wider range of subjects is needed instead.
Sir David says of the decision to remove marks for practical science from the main A-level and GCSE grades: "I fear universities will be forced to spend more time in the first year getting students up to speed with basic lab experience."
He will also criticise the previous Labour government for ditching the exams review by former Chief Schools Inspector Sir Mike Tomlinson, who called for a diploma to replace the existing GCSE and A-level system, thus putting academic and vocational education on the same footing.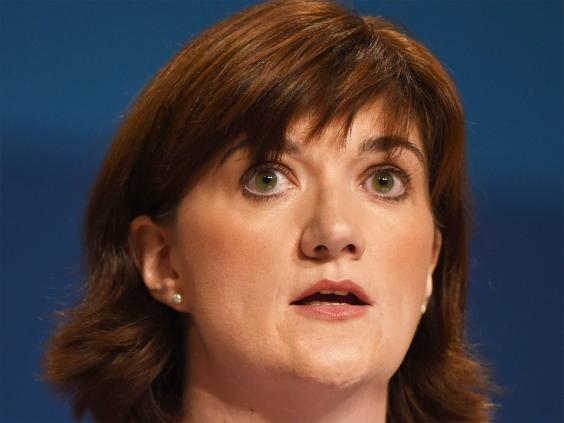 But he praises the approach of the new Education Secretary, Nicky Morgan: "My sense, from outside the schools sector now, is that [she] is less tone deaf to people who can offer intelligent, constructive proposals and critique which, in turn, make a positive contribution to improvement."
A Government source said: "It's disappointing to hear a bureaucrat calling for more powers to be taken out of the democratic decision-making process. We are confident, however, that most parents would agree, that when it comes to what their children learn in school, decisions should be taken by people who are answerable to the electorate." The DfE added that new GCSEs and A-level had been developed by experts – and that practical work would play a bigger role in science exams.
Sir David Bell's view: five policies which damaged education
Labour's exams review
Ditching proposals for an overarching diploma covering academic and vocational education meant ministers had 'bottled' the chance to put the two on an equal footing.
A-level reforms
These have given us an 'out-of-date' system after five years of 'permanent revolution' in schools. What they needed was an International Baccalaureate-style approach with more subject breadth and depth.
Teacher training
The switch to school-based training was led by a 'false ideological fixation' that university courses were 'Marxist hotbeds' and led to the closure of good provision.
Science exams
Removing marks for practical experiments from A-level and GCSE grades was a 'dangerous experiment' which could lead to universities providing remedial lessons in practical science.
International students
Theresa May's proposal to expel all foreign students after they graduate was 'bizarre' when we need them to fill high-powered vacancies.
Reuse content