Drop-out rates at university will rise as a result of the Government's plan to lift the cap on student recruitment, one of the country's leading university vice-chancellors has warned.
Professor Sir David Eastwood, vice-chancellor of Birmingham University, said he feared a growing number of universities would be forced to merge as competition for places increased.
Sir David, who is also chairman of the Russell Group of universities, which represents 24 of the country's most selective higher education institutions including Oxford and Cambridge, said: "We're getting close to a system which satisfies the needs of the qualified talent out there for a university place. I don't know how much really qualified talent is still out there."
His comments sparked a row with the Universities minister, Greg Clark, who said he "totally disagreed" with the assessment that there were not more potential students who would benefit from a university education.
"I've just been to north Nottingham, where 16 per cent of young people go on to higher education. In Middlesbrough, where I come from, the figure is 26 per cent and in west London it's 66 per cent. I'm not persuaded there aren't kids in Middlesbrough and north Nottingham who haven't had a way into university at the moment but who would benefit from it."
Sir David said the Government's estimate that the removal of the cap – effective from next year – would create an extra 60,000 student places was "a bit on the high side".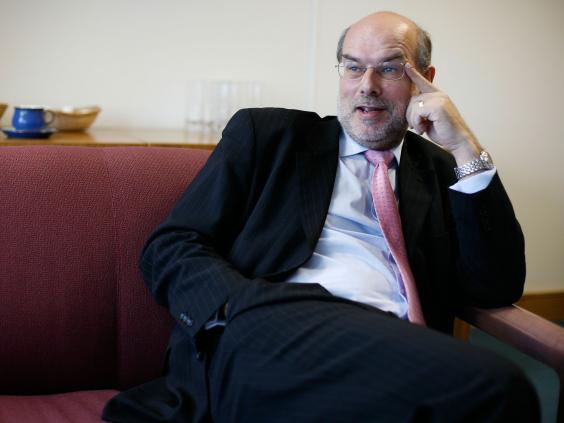 The upshot, he said, was that the new policy could end up bringing into universities students "that are not well suited to higher education". "It doesn't add materially to their career prospects and I think that, as a result, there are some risks there."
Sir David, a former head of the Higher Education Funding Council for England – higher education's spending watchdog – said the policy would also increase competition between universities.
"Some universities are having to reposition themselves in the market," he said. Oversubscribed universities were able to cream off students with A, B, B passes, or above, at A-level. "If we look five years down the line, I think we will see some reconfiguration of the existing system," Sir David said. Already in Wales a number of mergers had been agreed. "I think we will see some of that in England, too," he added.
Members of the Russell Group were also worried whether the funding of high-cost courses – such as science, technology, engineering and maths (Stem) subjects, considered vital to the future of the economy – would be maintained. "We think there is a risk that the expansion of numbers will be at the expense of ensuring there is appropriate support for and funding of key high-cost subjects," he said.
The lifting of the cap was also likely to lead to a growth in the number of private providers eyeing up gaps in the market for student provision – but it was essential that the Quality Assurance Agency ensured that all providers were capable of meeting their obligations to students.
Sir David said there should be a review of higher education finance after next May's general election, to sort out student finance and the implications of lifting the cap. "I think it would be unhelpful if this got caught up in the maelstrom of the pre-election debate," he said. "But serious people in the sector do know we need some sort of review to take stock of where we are on higher education funding."
Mr Clark described lifting the cap on student numbers as a "historic moment" for higher education. "It was the Robbins report, 50 years ago, which said there should be a university place for everybody qualifying for one," he said. "While we've had caps on student numbers in place, that report hasn't been implemented. What we are doing 50 years on is what we should be doing – fully embracing the recommendations of that report."
Reuse content