Negligent schools and councils were forced to pay tens of millions of pounds in compensation to teachers last year, new figures show.
The NASUWT teaching union alone secured compensation of £19.7m for its members during 2014.
The compensation was awarded for successful claims for unfair dismissal, personal injuries, criminal assault, unlawful deduction of wages, breach of contract, constructive dismissal, victimisation and discrimination.
Compensation payouts to teachers have increased rapidly over recent years. In 2011 the NASUWT won £12.6m for members. In 2012 this rose by 24 per cent to £15.6m before reaching the record level of £20.7m in 2013.
Chris Keates, general secretary of the NASUWT, blamed the Coalition Government for the rise in compensation payouts since 2010. She said: "The tragedy is that in most cases compensation would be unnecessary if employers followed good employment practices and appropriate health and safety procedures.
"Instead, teachers have their careers, lives and health blighted and millions of pounds of public money has to be spent in compensation.
"Employers flout the law, but it's the teachers and the taxpayers who pay the price. Since 2010, employers have felt even more confident in indulging in bad practice since the Coalition has made no secret of its contempt for regulation and fair employment practice."
The largest personal injury claim in 2014 was for £210,000 for a retired 70-year-old teacher from the East Midlands who was diagnosed with mesothelioma in 2013.
Between 1973 and 1984, the woman had worked in two secondary schools and taught in classrooms containing asbestos that was present in the pre-fabricated buildings, in ceiling tiles and on wall panels. In one particular classroom, asbestos ceiling tiles would regularly fall down.
Although liability was initially denied by the employer, a settlement was subsequently agreed.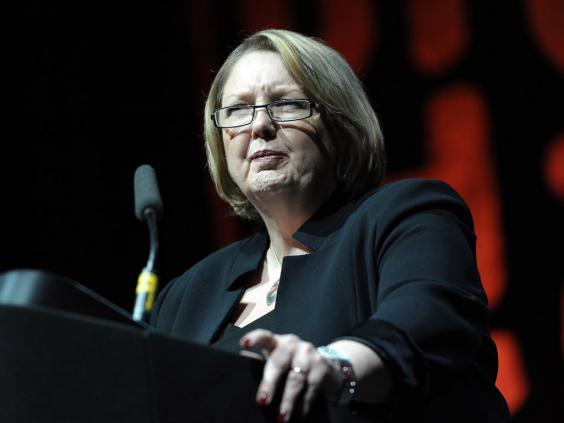 The NASUWT also secured £85,000 for a 63-year-old female member from Yorkshire and Humberside who was injured in 2010 while escorting a pupil out of a classroom who had just attacked another pupil. The pupil tackled the teacher to the floor during the assault and she suffered a broken hand as well as suffering from stress and anxiety as a result of the incident. The member had a period of sick leave as a result of the incident, before retiring.
The NASUWT also secured a settlement following a successful employment tribunal judgment for a 36-year-old female music teacher from the North-west who had been dismissed for gross misconduct.
Pupils had made allegations that the teacher had been viewing pornography on her computer during class. There were a number of flaws in the investigatory process, including the way in which the pupils were questioned.
A forensic expert examined the member's computer and found no evidence of any inappropriate websites having been viewed. Despite this, the school proceeded with a disciplinary hearing, relying on explanations such as that the teacher may have viewed the inappropriate material via her mobile phone or a USB stick.
The employment tribunal found that her dismissal was unfair. The tribunal, in particular, relied on the fact that the investigation was not suitable and the pupils had not properly been tested, the allegations against the member changed without the member being properly informed, proper weight had not been given to the forensic evidence, the unlikely alternative explanations had not been fully tested and irrelevant material was included in the investigation report.
 
Play's the thing: 'let children have fun'
Schools should encourage their pupils to learn more through play until the age of seven, teachers will demand tomorrow.
Delegates at the National Union of Teachers' annual conference will be urged to back the approach of countries such as Finland – the top-performing Western nation in international test league tables – and allow more space for fun.
In Finland, children have 45-minute lessons followed by 15-minute breaks to allow them to wind down.
Tomorrow's motion warns that primary schools "are now being driven more and more towards a test and accountability culture, which in turn makes them drive children of primary age to be educated in a formal way".
Increasingly, it argues, schools are using lunchtime and break times for coaching and cramming sessions to ensure a good position in primary league tables, which show national curriculum test results for 11-year-olds.
Christine Blower, general- secretary of the NUT, said many children were not ready for the "formal, sitting down, come on, let's do some work stage" before seven.
"One thing about our children is that – relatively speaking – they are rushed from pillar to post. Having a break between lessons gives a bit of space to reflect on the lesson they've just had."
Reuse content