Schools across England are still relegating "timeless literature, scientific wonders and great historical events" to a "back seat" in the classroom in favour of teaching pupils "joyless" skills and processes, the minister in charge of educational standards has warned.
In a robust attack on the teaching profession, the schools minister Nick Gibb said he had witnessed "countless examples" of pupils being taught in ways that "systematically expunged" subject content in favour of fashionable "processes and concepts" that denied children the joy of learning.
And he attacked educationalists who argue that learnt knowledge is less important in the age of Google, saying "it is no more possible to think fluently on a given topic with the help of the internet than it is to talk fluently in a foreign language with the help of a bilingual dictionary". 
Mr Gibb's comments, in a speech at Durham University, echo the complaints of the former Education Secretary Michael Gove who accused schools of spending too much time teaching children a "disconnected set of topics" with little understanding of how they fit together.
However, his remarks have infuriated teaching unions which pointed out the Conservatives have already made extensive changes to the curriculum since 2010.
"Knowledge is a vital component of education," said Russell Hobby, the general secretary of the National Association of Head Teachers.
"You cannot be properly creative without it, nor can you solve challenging problems without mastering some basic skills first. The majority of teachers would actually agree with this, I think, so the minister should be wary of painting too bleak a picture."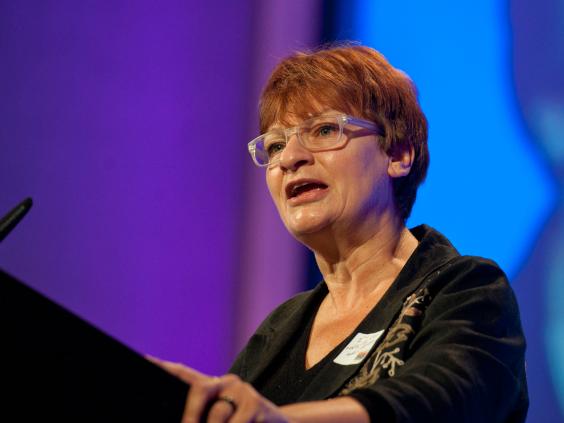 Christine Blower, the general secretary of the National Union of Teachers, added: "Nick Gibb's views are profoundly wrong. He is wrong about teaching and he is wrong about learning in schools."
In his speech, Mr Gibb said during his time in office he had visited around 400 schools and was often struck by the failure of teachers to instil robust knowledge and context into their teaching. 
"As schools minister I watched thousands of classes, and have seen countless examples of this philosophy in action," he said. "It always saddens me to see the thrilling content of education, be it timeless literature, scientific wonders, or great historical events, being relegated to a back seat, so that these joyless 'skills' and 'processes' can come to the fore."
He added: "This philosophy had a marked effect on the quality of education that generations of children have received in Britain." Mr Gibb said that despite attempts at reform there "remained many working within education" who challenged the assumption that a core academic curriculum is a valuable inheritance for all pupils.
"Such figures think it superfluous to know, for example, Oliver Cromwell from Thomas," he said. "These views are superficially appealing. But I believe them to be profoundly wrong."
Mr Gibb also attacked those who claimed that technology meant that remembering facts was less important than it was before the age of the internet. "It is mistaken to believe you can outsource your memory to Google and still expect to think well," he said.
"International evidence shows that increased internet use in schools does not lead to higher academic outcomes. The five countries where pupils spend the least time using the internet in school – Poland, Japan, Hong Kong, China and South Korea – are all among the world's highest achieving jurisdictions in international tests."
Reuse content