A senior Tory MP has criticised the Government's refusal to release sixth-form colleges from having to pay VAT.
Graham Stuart, the Conservative chairman of the Commons Education Select Committee, is leading a cross-party campaign by 75 MPs to persuade the Education Secretary, Nicky Morgan, to exempt colleges.
At present, VAT payments are costing sixth-form colleges on average £335,000 a year – the equivalent of at least 10 teaching posts. Local authority-maintained schools and academies are exempt – the latter released from responsibility for VAT payments by a clause in education legislation dating back to 1994.
The anomaly puts further financial pressure on sixth-form colleges which have already been forced to sack teachers and reduce course options in key academic subjects. Only education for children aged five to 16 is covered by the pledge from the Prime Minister, David Cameron, to maintain funding for schools.
"MPs across the House feel very strongly that sixth-form colleges still have to pay VAT when schools and academies can reclaim those costs," said Mr Stuart, MP for Beverley.
10 best primaries and secondary schools
10 best primaries and secondary schools
1/20 Bousfield Primary, London SW5

(Primary school)

2/20 Fox Primary, London W8

(Primary school)

3/20 West London Free School Primary, London W6

(Primary school)

4/20 William Tyndale Primary School, London

(Primary school)

5/20 St Peters Catholic Primary School, Hampshire

(Primary school)

6/20 St Stephen's Church of England Primary School, Bath

(Primary school)

7/20 Trinity Church of England, Gloucestershire

(Primary school)

8/20 Meadowside Primary School, North Yorkshire

(Primary school)

9/20 Bourne Abbey Church of England Primary School, Lincolnshire

(Primary school)

10/20 South Morningside Primary School, Edinburgh

(Primary school)

11/20 The Grey Coat Hospital, London SW1

(Secondary school)

12/20 Highbury Grove, London N5

(Secondary school)

13/20 Holland Park School, London

(Secondary school)

14/20 Dame Alice Owen's, Hertfordshire

(Secondary school)

15/20 Cherwell School, Oxford

16/20 Cranbrook School, Kent

17/20 King's School, Hampshire

(Secondary school)

18/20 Bishop Wordsworth's School, Wiltshire

(Secondary school)

19/20 Sexey's School, Somerset

(Secondary school)

20/20 James Gillespie's High School, Edinburgh

(Secondary school)
"Young people should receive the same level of investment in their education irrespective of where they choose to study. It would cost around £30m a year to ensure students in sixth-form colleges are treated fairly – a comparatively modest sum for central government that would make an enormous difference to the education of these young people. I would urge all political parties to commit to addressing this anomaly."
The 75 MPs who have signed the letter include two former education secretaries in David Blunkett and Alan Johnson, Margaret Hodge, who chairs the Public Accounts Committee, and Green Party MP Caroline Lucas. Prominent Conservative MPs including Sir Peter Bottomley and Anne McIntosh have also signed it.
The letter to Ms Morgan says: "Students in sixth-form colleges achieve better exam results and are more likely to progress to higher education than young people educated elsewhere in the state sector. All of this is achieved with a greater proportion of students eligible for free school meals than school or academy sixth-forms."
One sixth-form college, Hills Road in Cambridge, has been bracketed together with three independent schools as the four institutions in the country that send the highest number of students to Oxbridge – ahead of any grammar school, academy or local authority-maintained state school, according the Sutton Trust, the education charity which campaigns for equal access to education. A greater proportion of sixth-form colleges (87 per cent) have been rated "good" or "outstanding" by Ofsted.
The letter adds: "Despite this success, perversely sixth-form colleges have experienced deeper cuts to their funding than schools or academies since 2010 and two-thirds have been forced to drop courses as a result.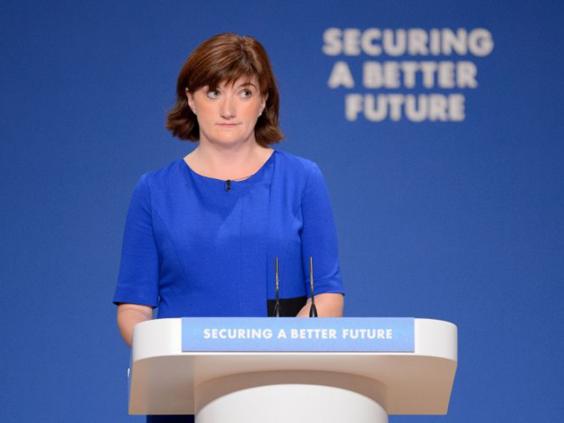 "A VAT refund would enable sixth-form colleges to continue to offer key subjects such as languages and sciences and maintain enrichment activities such as drama, music and sport. It would also help to keep class sizes at a manageable level and support the training and development of teaching staff."
The letter concludes by saying ministers have already said a VAT refund for the colleges would be "worthwhile" but that they cannot afford the £30m it would cost, It adds: "Given the vital work that sixth-form colleges do in preparing young people for higher education and employment, we believe a VAT rebate would be both effective and affordable."
James Kewin, deputy chief executive of the Sixth-Form Colleges' Association, added: "We are delighted so many MPs from across the political divide are supporting our campaign to drop the learning tax. The money would be better spent on the front line of young people."
A Department for Education spokesman said: "This is a long-standing issue, and we are looking at how we can help sixth-form colleges. We have already ended the historic and unfair funding difference between post-16 schools and colleges by funding them per student rather than discriminating between qualifications."
Nick Boles, the skills minister, told MPs the VAT row was a "long-standing issue that the last government also failed to address". He added: "One of the things I am looking into is the possibility of enabling sixth-form colleges to change their status if they are willing to link up with other schools. It is still subject to discussions with the Treasury, which is always pretty fierce on these matters."
Reuse content