One in four academies have seen their headteachers depart during the past year – prompting fears of a leadership recruitment crisis, according to finance experts.
The research – by UHY Hacker Young, which is involved in auditing academy accounts – shows the figures are higher when it comes to secondary schools alone with nearly one in three heads leaving.
The survey of 100 academies showed that – while some of the departures were due to retirement – a tougher inspection regime had led governing bodies to remove existing heads. 
A trial of "no-notice" inspections resulted in 23 of the 40 schools inspected by education standards watchdog Ofsted being downgraded.
UHY Hacker Young said the situation was putting potential heads off from applying for the top job – and could cause an imminent recruitment crisis.
The figures come after the Prime Minister, David Cameron, promised that an incoming Conservative government would look at transferring up to 3,500 schools that are considered by Ofsted to "require improvement" to academy status.
Brian Lightman, general secretary of the Association of School and College Leaders, said the study "absolutely squares up with what we've been saying – increasing numbers of headteachers are losing their jobs".
"There is no sign of any respite from the football-manager syndrome. If we are to realise that we need the highest calibre of staff to provide a world-class education service, we need to provide appropriate levels of support for school leaders," he said.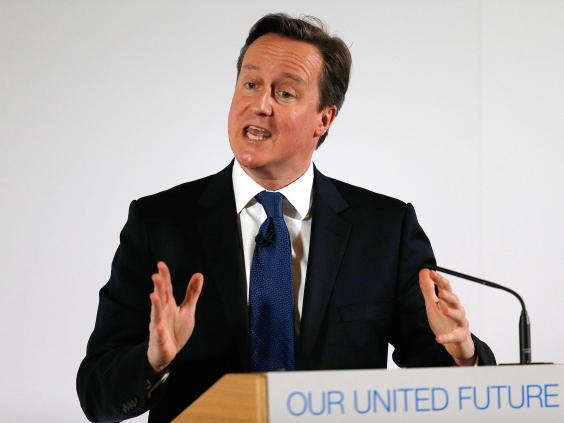 "It is a waste of public money to get rid of so many heads and senior leaders. We're having more difficulty than ever before recruiting school leaders and even middle managers. It isn't just in academies that this is happening."
Allan Hickie, a partner at UHY Hacker Young, said: "We have been hearing anecdotally that there is a high turnover of headteachers and also that making replacements is proving highly challenging.  With as many as one in four [schools] having to replace their heads in the last academic year, that is not surprising."
He added that heads of badly performing schools were at greater risk of losing their jobs. "Where academies have been downgraded by Ofsted, there is huge pressure to replace the leadership," Mr Hickie said.
Earlier research into headteacher recruitment found a nationwide turnover of heads of about 10 per cent and that the average length of a headteacher's service was between nine and 10 years.
The survey also revealed that one in four academies (27 per cent) had made compensation or severance payments to staff in the past year with one in eight (12 per cent) having to fork out more than £75,000.
It added that current spending restraints were making it more difficult for some schools to offer a competitive salary to attract a new headteacher.
"Typically, employers respond to a shortage of talent in the marketplace by offering a more competitive salary," added Mr Hickie, "but schools have very limited scope to do that at the moment."
UHY Hacker Young praised the Government's attempts to cut teachers' workload by banning changes to the Ofsted inspection regime mid-year and giving more notice of changes to qualifications.
However, it added that this was an acknowledgement of the pressures school leadership teams were under.
Walking heads: Turnover at the top
Third headteacher in a year
Fiona O'Sullivan became the Oasis MediaCity UK Academy's third head in a year when she replaced Patrick Rice at the Salford school in May last year. Mr Rice's predecessor, Patrick Ottley-O'Connor left in the previous autumn term.
Loss of 'outstanding' status
Beverley Grammar School's headteacher, Grahame Hodson, resigned for "personal reasons" last June. The school had lost its "outstanding" status following an Ofsted inspection.
20 suspended or on 'gardening leave'
More than 20 headteachers in Kent have been removed from their jobs in the past two years and either suspended or put on "gardening leave" while their futures were decided after Ofsted inspections.