The scene is more reminiscent of a Strictly Come Dancing set than a science classroom.
The pupils, all A-level biology students, are bopping around to the strains of Michael Jackson's "Blame It On The Boogie" with their teacher as dance master.
The song has been renamed the "DNA Boogie" for the occasion and they use different hand movements as they dance around to remind themselves of what contributes towards the chemical structure of DNA
For instance, a fist pump represents the phosphate that sits at the top of the DNA structure, a body wriggle represents sugar and pointing towards the floor indicates its nitrogen base.
For good measure, he also gets the students to deliver a rollicking version of the song of "Dem Bones" to remind them of the make-up of the body.
The song, just revived by actor James McAvoy in the current stage remake of the 1970's Peter O'Toole film, "The Ruling Class", helps them identify the parts of a skeleton:
"The toe bone's connected to the foot bone,
"The foot bone's connected to the ankle bone.
"The ankle bone's connected to the hip bone,
"Hear ye the word of the Lord."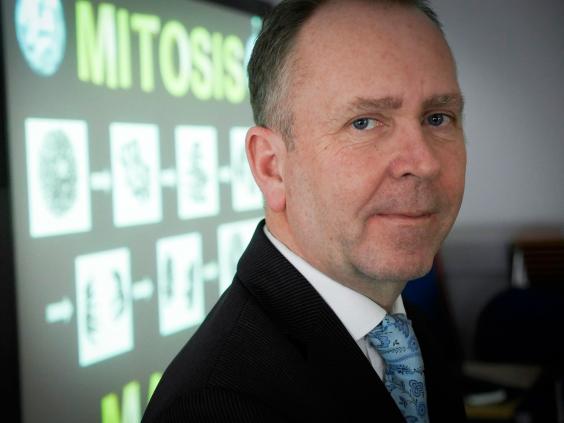 Welcome to the world of Richard Spencer, head of science at Middlesbrough College, who could become Britain's first millionaire classroom teacher by the end of month as a result of being shortlisted for a global teaching award.
He is one of 10 teachers worldwide to be shortlisted by the global teacher of the year award - teaching's equivalent to the Nobel Prize which is awarded by the Varkey Foundation, an international foundation dedicated to pursuing excellence in teaching. The winner of the award will be announced in Dubai, the headquarters of the foundation, in a fortnight's time.
"All 10 of us will be there," he said.  "I think it will be an Oscar-style announcing of the winner."
Dr Spencer has been a science teacher for the past 23 years - the first 22 years of which were spent at Bede's College, Billingham, before his move to Middlesbrough.
It was his students at Bede's - where he first employed his all-signing, all-dancing techniques, who suggested he put into the award.
"Singing and dancing are only part of my teaching," he said.  "I remember a very bright student called Ben said 'I just don't get what's going on."  They were talking about how a cell could clone itself.
"I took him through how the chromosones duplicated and separated by using hand movements," he said.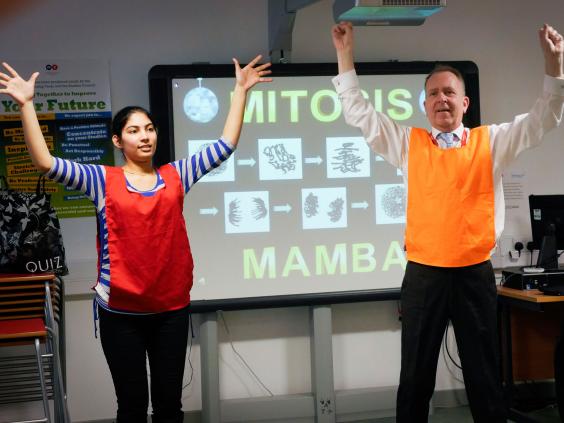 "Walking home I realised I could make a dance out of it.  That evening I found a song and put different movements to it and that was the birth of the of the 'Mitosus Mamba'." The students dance and mime their hand movements to the former soccer World Cup theme tune "There's An Awful Lot Of Coffee in Brazil".
Dr Spencer - he started life as a PHd researcher before switching to teaching - is adamant his songs help his students remember scientific concepts more readily.
Some of them have even been said to start shuffling in the course of their exams as they recall the tunes to try and trigger their memories to answer questions.
"It's a kind of basic memory trigger so they'll be sitting there in their seats and it will come to them through the song," he said.
"I really believe it helps them with their memory.  A-level students are discerning so if they don't see it as helpful they won't go along with it but if they see it as a part of learning then it is fantastic and a help to them."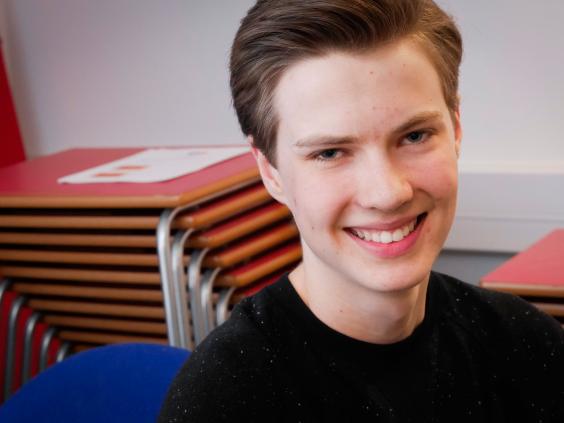 His students agree with him.  Tom Ramsey, aged 17, admitted "it wasn't the sort of lesson I'd been thinking of" when he first stepped into Dr Spencer's biology class.  "I do remember things better through it," he added.
"It's really different to my previous school.  They were horrible.  I think our teacher hated kids.
"The lessons here are a lot of fun and you learn more."
News of Dr Spencer's shortlisting has helped give the college a boost, too.  Felicity Holden also aged 17, said:  "We're a very deprived area here.  When I tell people I'm at Middlesbrough College, people just say 'oh?' but I've always wanted to come here because it is more of an informal atmosphere.
"I think it is a really good thing for the college."
Dr Spencer was one of 1,300 original applicants for the prize which was gradually whittled down to 10 as observers saw video clips of the candidates' teaching and read dissertations from them on their teaching.
He is already getting invitations to speak at conferences as a result of the short-listing and is quite surprised by all the attention he has been getting.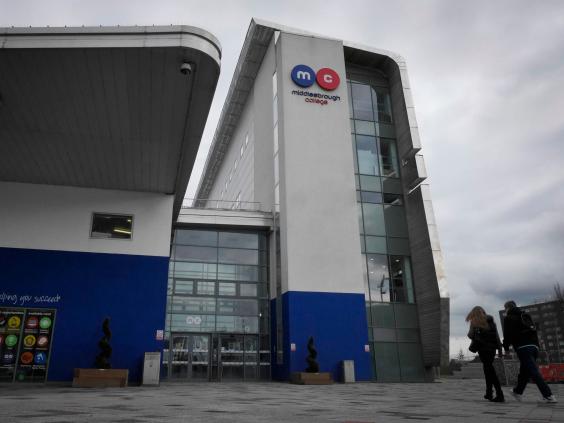 "I haven't really given it any thought," he says when asked what he will do if he does win the $1 million dollar award - which is spread over a decade.
One thing is sure, though, this 51-year-old will have to remain in teaching.  Each candidate has to sign a contract saying they will remain in the classroom for five years if they win - although they have to be prepared to act as a global ambassador for the foundation speaking in public forum about improving the quality of the teaching profession.
Staying in the classroom, though, for him will be no hardship.  "What I love about teaching is the privilege of working with young people, to fire their passion and reciprocate their energy," he said.
"The opportunity to be creative and think of different ways of communicating science and the buzz of seeing those 'light bulb' moments when challenging topics start to make sense for students and you realise hours of planning innovative learning experiences were worthwhile."
Reuse content