The strains of "Old King Cole" echo across teetering piles of props and up the narrow staircase of the decrepit basement that is home to The Television Workshop in Nottingham. It is the sound of the warm-up that I am 10 minutes late for, and I edge tentatively into the underground room that reminds me more of a dusty youth club or neglected village hall than a drama studio.
I have made the journey from London to take part in this evening's session because I want to witness for myself this acting school with a difference. As Ian Smith, the director of the workshop, had said on the phone: "Our mantra is that talent has to come first."
It's a refreshing attitude in an industry awash with the plummy voices of actors such as Eddie Redmayne and Dominic West (Eton College), Benedict Cumberbatch (Harrow School) and Emma Watson (The Dragon School).
The domination of public school accents on stage and screen was already raising concerns about a thinning of the acting profession's social spectrum even before tuition fees rose last year to up to £9,000 a year.
Enter, stage right, The Television Workshop, playing a leading role in helping children without means realise their dreams of acting. Smith is the man behind the careers of Joe Dempsie (Skins, Game of Thrones), Jack O'Connell (Skins, This is England), and Vicky McClure (Broadchurch), to name a few. McClure joined at the age of 11, describing it as "unique". "You meet people from all walks of life," she says. "Some are quite shy at first but the minute they get into the circle it's a different story. It brings out the best in people."
I hope she's right as Smith catches sight of me lingering and ushers me into said circle, encouraging a loud show of appreciation for my pink hair ("I felt it needed applause," says Smith cheerfully). I'm then invited to participate in the next game, and, before I know it, I'm standing in the centre of the group, inhibitions cast aside, improvising with 13-year-old Dan Coote. The children, in spite of their obvious talents, are down to earth; giggling, swearing and occasionally back-chatting their teacher.
"Middle-class parents will always seek out the best drama training, but I think working-class parents, parents from disadvantaged backgrounds, might not have the same degree of ruthlessness," Smith tells me later. "We've managed to maintain the mix of kids from varying social backgrounds that has characterised the workshop. But it's still quite difficult to encourage people who think maybe they've not got a stake in performance, TV and film. When they come through, those little rough diamonds, it's a very quick process to get them work, because if they've managed to get here, to take that first step, then there's something about them."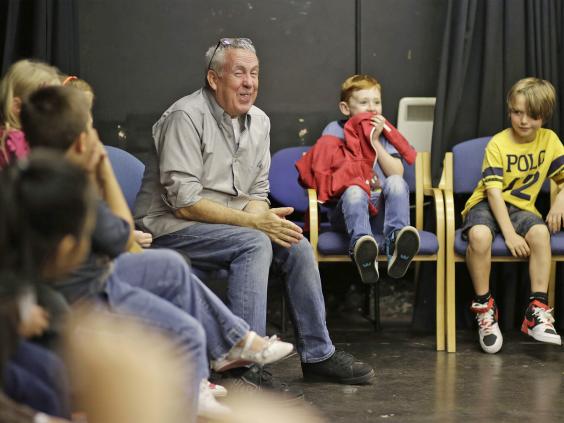 The Television Workshop started life as the Central Junior Television Workshop in 1983 and, in its first 23 years, provided free training for thousands of youngsters. In 2006, when ITV withdrew its funding, the workshop was forced to start charging its pupils £300 a year but waives its fee for those whose parents are unable to pay (about 25 per cent of members).
The group's "rough diamonds" are in great demand, with casting agents regularly found at the workshop's weekly meetings on the hunt for actors with the raw energy that has come to characterise the company. One such agent is Jane Ripley, who gained a reputation for discovering new young talent after casting all six series of the Channel 4 drama Skins. Ripley visits the workshop three times a year and always considers "Ian's kids" when she casts a new project. "They always feel very real, which is perfect for the stuff I cast," she says. "They are kids from the street and that's what really excites me. I never want them to feel too polished."
Fees aside, earning a place at any of the UK's top drama schools – the Central School of Speech and Drama (CSSD), the Royal Academy of Dramatic Arts (Rada) and the London Academy of Music and Dramatic Art (Lamda) – is no mean feat. Not only must hopefuls be academically proficient, they must also go through rigorous auditions.
Gavin Henderson, principal of the CSSD, where a full-time undergraduate course costs £9,000 a year, thinks there is a higher percentage of privately educated trainee actors because independent schools offer more opportunities to get involved in amateur dramatics. "Often the places will go to people who have been given experience and can hold themselves through the auditions," he says. "Private schools are more able to do that, but that doesn't mean that those people are more likely to make it as actors."
Henderson argues that no one should be unable to afford to go to drama school because students don't have to pay back their loans immediately. "You don't have to pay money up front and you don't have to repay anything until you're earning more than £21,000 a year," he says. "No one is penalised for circumstances."
I wonder, though, whether young hopefuls whose parents can't afford to support them would be put off by saddling themselves with debt in a notoriously capricious industry such as acting.
Historically, the working classes have been well represented in English dramas, from cockney Michael Caine to his Educating Rita co-star Julie Walters. However, Dominic Dromgoole, the artistic director of Shakespeare's Globe, describes the lack of working-class children in the industry as a "real worry", arguing that English theatre's portrayal of the proletariat is what makes it distinct from its French and German counterparts.
"Our theatre tradition began with the working class," he says. "From Shakespeare's amazing capacity to capture the quality of working-class life, right through to kitchen sink dramas and Coronation Street. Drama is, or should be, as democratic a medium as possible. It's a medium that looks into all areas of life and if there is a lack of experience of those areas within that profession then that is limiting."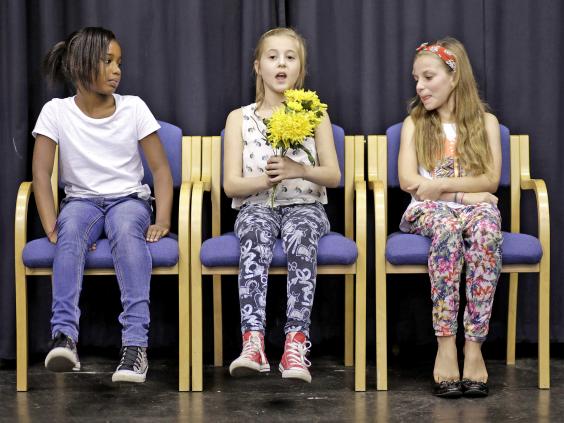 In an attempt to redress the equality, Dromgoole recently announced the formation of a Globe theatre group for 12 to 16-year-olds from all social strata, who will receive regular training from world-class experts for free.
The company will perform The Malcontent by John Marston, a play originally written for young, working-class actors 400 years ago, at the new Sam Wanamaker Playhouse in April.
Dromgoole is, however, quick to praise the well-off young actors hogging the limelight at the moment – "undoubtedly, there's lots of fantastic actors coming in from private schools, no disrespect to them" – and says the issue is not unique to the profession. "It's a universal problem, above and beyond acting," he says. "Access to higher education has become more and more difficult, especially on creative courses."
Despite this, Dromgoole reminds me that no amount of money can buy the talent and gritty determination needed to forge a career in a famously cut-throat industry. "Acting is a cruelly difficult profession and requires an extraordinary amount of ruthless determination and talent," he says. "Without that you don't get far, whatever background you come from."
If anything is proof of that, it's The Television Workshop. Throughout our meeting, Smith points out children who have already appeared in feature films, television shows, or on stage. At the end of the two-hour drama session, he fishes a phone out of his pocket and gleefully shows me a picture of himself with Jack O'Connell and Angelina Jolie, who is directing O'Connell in her latest film, Unbroken.
It's clear, though, that Smith celebrates every role, however minor, and reiterates that each achievement is down to talent. "They are such a special bunch," he says with a wide grin. "As some of the big players move on from the group, I never think we'll replace them but there's always someone either coming up through the ranks or who has blown us away in the auditions. Watch this space."
Reuse content