Four 13-year-olds are buzzing with excitement. They have just heard that their business idea has been given the green light after being entered into Tycoon in Schools, an enterprise competition spearheaded by Peter Jones from Dragons' Den.
Tycoon in Schools selects mini enterprises from several schools and then gives them a loan to start trading. "It's actually really fun," says Alice Walsh, who is the creative manager of the fledgling company – which the pupils have decided to call Moments.
Moments is to be a photo-booth company which will tour conferences, weddings and other venues offering people the opportunity to take pictures of themselves that will remind them of the occasion they are attending.
Currently, the Moments team is busy searching for props which will help their customers bring a touch of levity to the proceedings – false moustaches, buckets, top hats, tails, and so on. Any money that Moments raises will go towards an alcohol awareness charity.
"We've started the business now," says Joshua Southworth. "We've got the money we needed and we're looking forward to helping people record their memories."
The four teenagers are pupils at the Darwen Aldridge Community Academy in Lancashire, which specialises in teaching pupils a sense of entrepreneurship. It is a theme which runs through the school, from when pupils start, to way beyond after they have left.
"There are four main themes to our approach," says Brendan Loughran, who has been principal of the academy since it opened in September 2008. "Firstly, transforming the educational outcomes for children. When they get here in Year Seven (at the age of 11) they are below the national average in terms of performance." By the time the academy's pupils take their GCSEs, they are above average.
The idea is that, through injecting a spirit of entrepreneurship into their education, teachers can start enthusing pupils about their learning and build their confidence as they set about starting up their own businesses.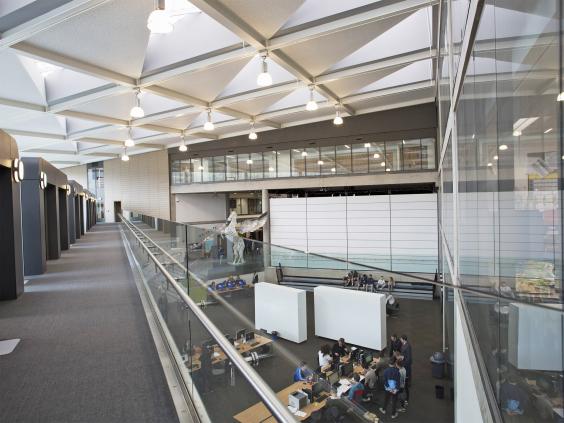 This is where the section of the academy known as The Bridge comes in. On it, there are about a dozen hubs where groups of children (and also young adults who have left school) are encouraged to work at creating ideas for and setting up their own companies.
Bradley Wilson, aged 19, for instance, is starting his own clothing brand selling T-shirts and hats. With him is James Cox, aged 28, who launched his own marketing business but has now moved out of The Bridge to work from premises nearby. He acts as Wilson's mentor, helping him to get his fledgling enterprise off the ground.
It is a recipe that seems to work – after two years in the rent-free accommodation in the academy the budding entrepreneurs are encouraged to go out into the community with their enterprise, thus making room for new start-ups to flourish.
Which is where the second of the academy's objectives comes in: transforming the economy in the town of Darwen near Blackburn, by establishing these mini enterprises.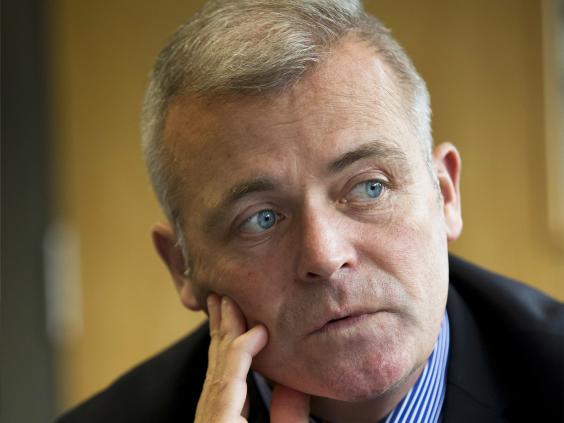 Some of the students, such as Harry Eastham – ex headboy at DACA (as it is known) – continue with their money spinners as they study for their A-levels. Others carry on with their business ideas while they are at university.
"I'm doing my A-levels at college," says Eastham, "and I'm attempting to run my graphic design business alongside studying for my exams as best as I can."
He knows that – at some stage – his business may have to take a back seat when the demands of studying take over. But he is anxious to continue – in the knowledge that it will improve his CV. Eventually, he would like to run his own graphic design business, although he realises that he might have to gain valuable work experience with an employer at some point.
And herein is the academy's third objective: making sure that the school is inclusive and meets the needs of all of its pupils. To this end, it can boast a spectacular achievement in narrowing the gap between its disadvantaged pupils and their better-off peers. This has been one of the thorniest problems in the sector for many years, with many reports claiming that the gap is widening.
Last year, for the first time, the pupils on free school meals at the school outperformed those from wealthier backgrounds. Admittedly, it was only by one percentage point – but it is viewed as a significant achievement in education circles.
"You could achieve this by the non-free meals pupils underperforming," admits Loughran with a smile, "but this was not the case here."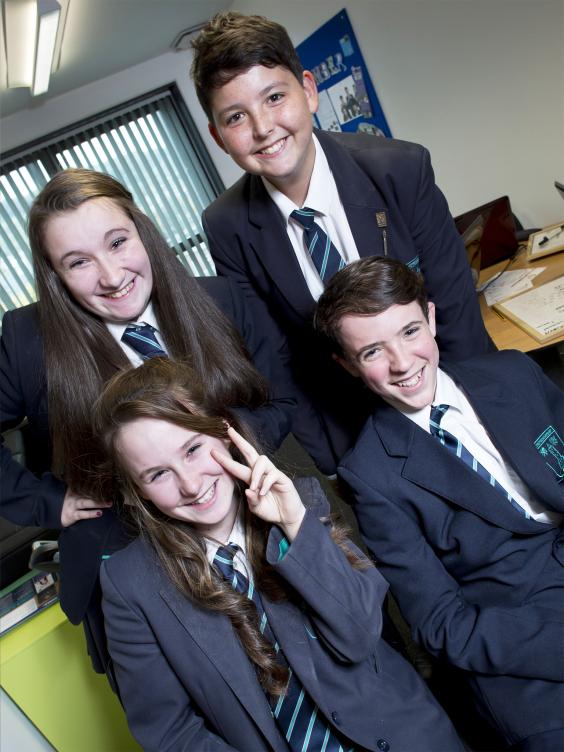 In fact, the school's performance overall has improved significantly since it took over from its predecessor, Darwen Moorland School. "That school had all the hallmarks of causing concern – a low level of achievement, poor attendance and high levels of exclusion, staff turnover and absenteeism – and had been through a protracted period of difficulty," says Loughran.
In the academy's first year, only 23 per cent of the pupils obtained five A* to C grades at GCSE including maths and English (the traditional benchmark by which schools are judged in league tables). By 2013, that figure had climbed to 64 per cent – above the national average and well above the level at which it would come under serious scrutiny from the Department for Education for failing to meet minimum targets. This year it slipped to 61 per cent – possibly as a result of the exam reforms which saw hundreds of schools across the country faring worse than they had expected. However, teaching staff (who have always been within a couple of percentage points with their predictions) believe it will go up to 66 per cent this year.
The school's philosophy of inclusion is also pursued through a determination that there will be no exclusions. Too often in the past it was felt that was too easy a route for a school to follow when the case arose of a pupil causing behavioural difficulties.
"We do operate sanctions and measures within the academy," says Loughran. "We train our staff so that low-level disruption is dealt with immediately within the classroom.
"If we notice that a student is switching off, we operate a 'buddy' system where the student is allowed to work elsewhere in the school with a different member of staff. It's only for a short period of time, so the original staff member doesn't lose ownership of the pupil."
If that fails, pupils could find themselves sent to work on their own – possibly for a day or half a day – in a special unit at the school. "They will be given work to do," Loughran says. "It's not like exclusion when they can sit at home and watch television."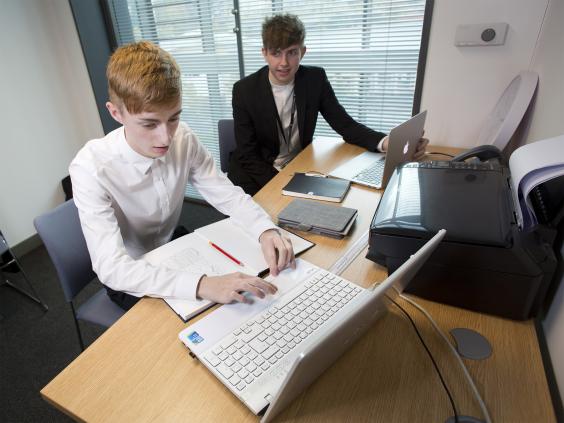 A third step is an agreement that pupils can be sent on placement to neighbouring schools. Normally, this works because the students miss contact with their friends and are anxious to return to their form class. Indeed, the numbers being sent on placement are reducing, from 81 six years ago, to the most recent figure of 32.
Which brings us neatly to the academy's final objective: partnership with the community, which is achieved through work experience, involving parents in their children's education and improving pupils' self confidence and resilience.
Ever since the Confederation of British Industry made this a key point in its education manifesto (its director general John Cridland saying that he wanted schools to concentrate on bringing forward more "rounded and grounded" individuals rather than operating as "exam factories"), interest in the idea has grown, Both Labour's Shadow Education Secretary Tristram Hunt and Education Secretary Nicky Morgan have seized on the idea.
The school is one of those traditional (almost old-fashioned) academies opened under Labour whereby the sponsor – in this case Sir Rod Aldridge, who has business links with the area – put in £2m to help with the start-up costs.
The Duke and Duchess of Cambridge took time out of planning their wedding to officially open the academy in April 2011.
However, if the academy is built on a traditional model for the sector, there is nothing old-fashioned in the way that it goes about producing the citizens of the future. For proof of that, you just need to see the smiles on the faces of the team behind Moments.
Reuse content