Cricket's international season ended this week with the main spoils going to England because of their 3-0 Ashes win over Australia. However, research has shown that this was largely achieved by players educated at private schools or abroad.
Of the team that represented England for most of the summer, only four – Jimmy Anderson, Tim Bresnan, Joe Root and Graeme Swann – were educated at state schools. Alastair Cook, Ian Bell, Jonny Bairstow, Matt Prior and Stuart Broad went to private schools, while Kevin Pietersen and Jonathan Trott were educated in South Africa. The independent schools' sporting prowess has been highlighted both this year and last – with Olympic and world-championship gold medals disproportionately going to schools that cater for only 7 per cent of British children.
Here, John Claughton, the chairman of the Headmasters' and Headmistresses' Conference Sports Committee, the chief master of King Edward's School, Birmingham, and a former Warwickshire cricketer, argues that – rather than just being envious – state schools could learn from the private schools' record, and shows how independent schools could help them to lift their sporting profile...
Independent schools take the rap for a lot of things, sometimes with good reason. They dominate the best universities, the best professions, the Cabinet, London. They are even too successful at sport: the only cloud in the golden Olympic summer of 2012 was that too many of our competitors and medal-winners went to "public schools". And it wasn't just posh rowers such as Helen Glover and Heather Stanning. It was Chris Hoy and those Brownlee boys, too. And cricket is as bad, if not worse. A year ago, England had a triumvirate of cricket captains, Strauss, Cook and Broad – Strauss of Radley College, Cook of Bedford School, Broad of Oakham School – and in the team's batting line-up this year, only Joe Root stops it from being a lethal cocktail of "public-school boys" and South Africans.
However, such dominance in sport is neither pure chance nor a dark establishment plot. It's because the playing of sport lies at the heart of independent-school life, and has done so for generations, if not centuries. It's easy to see why. In the 19th century, the great boarding schools realised that sport was a Good Thing. It was a Good Thing for practical reasons. It is a truth universally acknowledged that you can't teach boys all day long, so you have to do something with them in the afternoons.
So, each school created its own football in the winter – Winchester football, Harrow football, the Eton Field Game and, the big winner, Rugby football – and those games lasted until it got dark. In the summer, cricket served the same purpose but, as darkness came later, it had to last longer. So, schools invented timeless house matches and two-day games and cream teas to fill those endless summer days. After all, the highest score recorded in Wisden is still 628 not out by AEJ Collins in a junior house match at Clifton in 1899. Perhaps, if public schools had not taken cricket and made it in their own image and for their own convenience, we might never have had five-day matches: Twenty20 could have been the norm for centuries.
However, if sport served a very practical purpose, it also came to have a moral purpose. Participation in sport was judged to build character, to teach virtue and teamwork, so that players learnt to win and lose, to lead and be led, to be part of a team, to back up and follow up, to play up, play up and play the game. There is hardly a school song without at least one verse about the spirit of the game, long before the MCC invented such a notion.
It may have been the great boarding schools that gave sport this central role in education and made it the cement that binds school life together, but the day schools that wanted to compete with these "great schools" followed their lead and continue to do so. However, the independent schools of today are not just playing cricket and Rugby football and producing Olympic medallists and Test cricketers because they want to dwell in the land of lost content that was Tom Brown's School Days. They do it, as in the old days, for two very good and obvious reasons. The first is that they believe in sport as part of an education.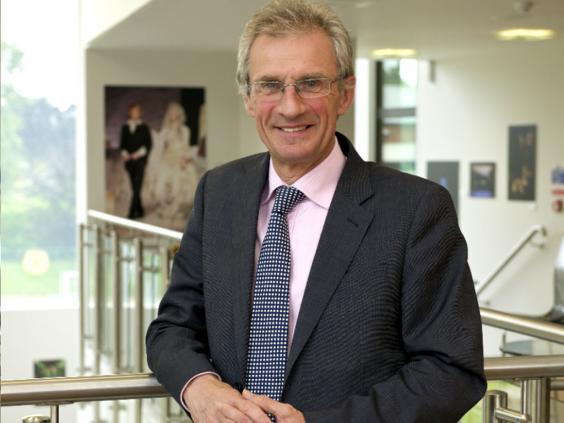 Not everyone agrees that sport breeds character or that "the glory is in the game", but independent schools do know that a diverse range of sporting activity can do wondrous things. It does teach boys and girls how to compete and to co-operate. It does teach them to enjoy things that will be of value for the future, in terms of health and participation. It does provide more different ways in which pupils can be successful and gain self-confidence. It does contribute to pupils' enjoyment of school life. Sport does for schools what the Government would want it to do, providing the chance of excellence for the best and enjoyment in participation for the majority.
The second reason is that the parents of children agree with this analysis and are willing to pay for such opportunities. I don't suppose that many parents are willing to hand over large parts of their disposable income just so their sons and daughters can play rackets or lacrosse or face a bowling machine, but there is no doubt that the quality of sport is a material factor in the decision-making processes of parents. For many, it is part, and not a small part, of the package.
Since this is so, it is not surprising that many independent schools make their sporting excellence one of their key attractions, or that all, or almost all, independent schools have games players adorning their websites and prospectuses, or even their job adverts. Nor is it surprising that almost all such schools show their commitment to sport in manifold ways, by giving sport substantial timetable time, by employing coaches of outstanding expertise and experience, by requiring "ordinary" teachers to play their part, by expending great sums on facilities and teas and bus companies, by offering substantial scholarships to outstanding young games players.
So, in the end, when you put a talented games player such as Andrew Strauss into a school such as Radley or Alastair Cook into a school such as Bedford, schools that offer all that is best in facilities and coaching and opportunities, it's not a surprise that he goes on to be an outstanding international player and captain. And you could say the same over and over again about such people and such schools.
The sadness is that such an analysis does present starkly the gulf between the two cultures, between what an independent school can do with its tradition and commitment and, above all, funding, and what the vast majority of state schools can do. And there is no simple way to bridge that gap. However, perhaps there is something that can be done. Many, perhaps most, independent schools do collaborate in sport with the local community, playing fixtures against other schools, lending facilities and expertise, forming partnerships: for example, the MCC Hub initiative, which encourages independent schools to link up with local secondary schools, is already progressing to good effect.
However, there is much more to be done. In recent months, the Government, in response to concerns about the Olympic legacy, has allocated funds to junior schools specifically for the purpose of improving their sporting provision. The average sum is £10,000 per school, and that may not go very far if every school operates in isolation. However, independent schools could co-ordinate a number of junior schools and provide not only the space to play but also the high-quality coaches in which they already invest so much.
After all, there aren't many independent schools that don't have staff who have played their sport professionally or at international level. A number of independent schools are already at work on such projects and there are many, many more keen to join in. Such a project would provide for thousands of junior-school pupils the inspiration and opportunity that those fortunate fee-payers get already, and it is at such an age that they are most likely to be inspired by the coaching of an Olympian or a former professional. It might take a few Olympics before any of this bore fruit, but I don't think that independent schools would mind too much if, by 2024, their proportion of Team GB's medals was in decline.
John Claughton is the chairman of the HMC Sports Committee
Reuse content