This month, 11-year-old Betania Johnny from Lambeth started at not one but two prestigious new schools. Betania, whose parents come from Ethiopia, joined the £13,740-a-year independent James Allen's Girls' School in Dulwich after winning a full music scholarship to cover the fees. In addition, she also now spends Saturday mornings studying at the prestigious Royal College of Music's junior department.
Betania is one of four students who have won coveted scholarships to independent schools after taking part in a ground-breaking scheme that takes music-making into some of London's poorest schools. Pupils come from modest backgrounds, where independent schooling and private music lessons would not normally be an option, but have had their lives transformed after their musical talent was discovered.
But as well as nurturing the musically gifted, the scheme also aims to use music to raise the aspirations, attainment and outlook of all pupils and their families.
It is the brainchild of the charity London Music Masters, founded in 2008 by Victoria Sharp, in an attempt to open up the music world to a wider pool of talented youngsters. "I was on the council of the Royal College of Music when all the conservatoires were being criticised for not having enough diversity," Ms Sharp says. "Everyone felt aggrieved, saying that they can only recruit from the pool of excellent students and that those coming through were not diverse because the pool was restricted to those who could afford private tuition. I started to wonder how we could develop a programme that would work in very challenging primary schools that have a very diverse population of students."
It began with two pilot schools in Lambeth, south London. Six years on, its first cohort of 31 students graduated from the programme last summer with a concert at the Wigmore Hall.
This month, the programme will be running in five schools, teaching 690 children. Schools in the programme have high numbers of pupils eligible for free school meals (averaging 55 per cent), with most pupils speaking English as a second language. "We look to work with inner-city schools that do not have a history of strong musical activity and do not have a strong history of parental engagement," says Rob Adediran, executive director of London Music Masters. "We also need to find a really strong headteacher. We are in schools every day working with the kids. We need headteachers who can really support our efforts."
Under the programme, called the Bridge Project, children aged four to 11 are taught to play the violin, but first they learn musicianship, rhythm and rhyme through singing. The project has developed its own trademarked teaching method, which combines elements of the established Kodaly and Suzuki methods with contemporary teaching practice. As with Kodaly and Suzuki, the children are taught to play first from memory – they know each note by number and recite long strings of numbers – and only learn how to read music later.
Michele Wolfson, an early-years specialist, starts the programme with weekly musicianship sessions for children aged four and five in reception. Michele, a former early-years music leader for the London Philharmonic Orchestra, uses stories and games to teach musicianship, which begins children's musical education with singing, believing that it trains the ear. Pupils learn their do-re-mi from a soft-toy monster called Somi who shows them how to sing in "monster words".
When they start Year 1, all pupils start to learn the violin. Mr Adediran says: "We get the parents in and try to create a lot of excitement about starting to learn an instrument. It is vital to get parents involved right from the start."
At Key Stage 1, all students (age 5-7) begin to learn the violin, with those showing most promise continuing into Key Stage 2 (age 8-11). The majority of the teaching takes place during the school day to ensure that everyone can participate. Students have up to two hours of lessons each week in small groups and participate in performances and creative workshops.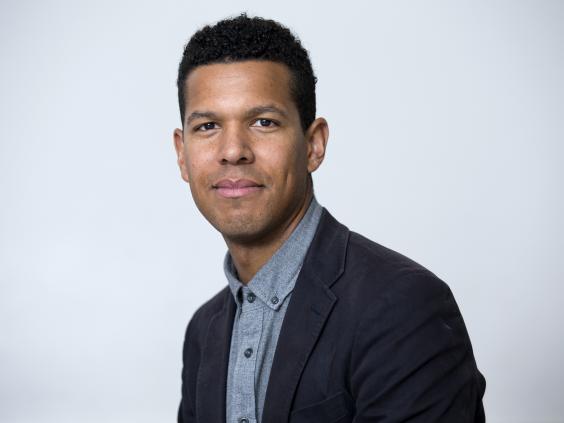 The groups are taught by two teachers, enabling one teacher to demonstrate from the front while the second moves between pupils to correct posture and phrasing. The lessons are taught by professional musicians and music graduates who tend to "bring a higher level of expectation" than is traditionally seen in school music lessons, says Mr Adediran.
Like the Suzuki method, the Bridge scheme relies heavily on parental involvement, and some lessons are held after school in front of an audience of parents and siblings.
Teacher Harry Kerr, who plays with the London Philharmonic Orchestra and teaches violin to pupils at Jessop School in Lambeth, says: "The most important thing is parental support. It really makes a huge difference. It means children do not have to go home and explain what they need to practice because parents have been at the lesson."
Mr Kerr says that learning to play a musical instrument is not always fun and students must work hard to succeed. "A lot of parents do not realise it is a lot of really, really hard work. There is a lot of pain at the beginning, but for the ones that push through that psychological barrier, they really start to see huge, life-changing results.
"I think it is at this stage that children start to realise the difference between amateur and professional. That with amateur musicianship you are happy with a certain standard, and with professional you always aim to do better."
When the charity first started working at Jessop School, the school was just emerging from special measures. Earlier this year, it was ranked as outstanding by Ofsted and is now a national support school, helping others in challenging circumstances. Lilian Umekwe, the headteacher of the federation that runs Jessop School, believes that the project has helped to boost the academic achievements of her pupils as well as their musical abilities. "The Bridge Project provided by London Music Masters has had a huge impact on the lives of our children," she says. "It has helped to raise confidence, discipline, fine motor skills, self-esteem, not just in music but across all the areas of the curriculum. The Bridge Project started at Jessop Primary School in 2008 and by 2013, the number of our pupils who were reaching nationally expected levels in reading, writing and maths at Key Stage 1 had increased by 20 per cent. I believe that the Bridge Project really contributed to this."
The project comes at a crucial time for music education. Since free instrumental tuition was abolished in 1987, music in schools has been left to the mercy of pressurised budgets and shifting priorities. Despite government schemes to protect musicianship in schools, high-profile musicians have recently complained that it has been "decimated", with learning an instrument now seen as a luxury.
In 2011, the Government launched a national plan to give children of all backgrounds the chance to learn an instrument. Despite this, a 2013 Ofsted report showed that quality music education was reaching just a minority of pupils.
When the national plan was introduced, the annual core music budget was set at £82.5m, but in just three years it has dropped to £58m. Even though the Government has recently announced an additional £18m, funding for music education has been significantly cut in the past two years and is not guaranteed beyond 2016.
A survey of primary-school teachers by YouGov this month painted an alarming picture of music education. It found that up to 30 per cent of primary-school children do not have the opportunity to learn any musical instrument at school, with up to 50 per cent denied the chance to learn an orchestral instrument. Fewer than one in five (19 per cent) of primary schools give all pupils the chance to learn an orchestral instrument for just one year free of charge.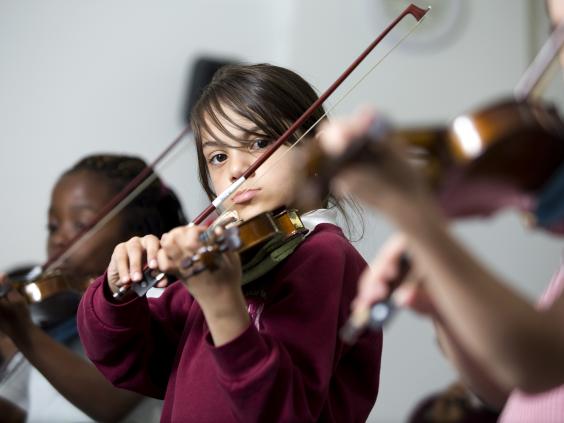 Victoria Sharp argues that her programme has not only boosted the diversity of youngsters going onto elite institutions, it has raised the aspirations of their entire families and also raised pupils' academic achievements through the discipline of learning an instrument.
Music education across the country is still "patchy", and the shortage of high-quality music teachers means that many pupils only received a short burst of tuition, she adds. "I do not think that music education is yet seen for the value it can add. Music is not the same as ballet or painting. It is not just an art, it is an academic subject. I think that if children were given a really good music education during their first three years at school, it would raise all sorts of outcomes and make it much easier for the Government to achieve its aims."
Back at Jessop School, Betania is giving an after-school performance for younger pupils. "It has been life-changing," says Betania's mother, Mimi Sahlemariam, a nursery nurse. "She is a really good violinist. Because she loves it so much, she works so hard. She is naturally talented at it. People have said she is going to be one of the talented people of the future. I am really very proud and so happy that she got the chance to take part in London Music Masters. To be honest, I had no idea about the violin before all this. When we were looking at secondary schools, wherever she went, she was offered a place because of her musical talent."
Betania now practises the violin for at least an hour a day and hopes to become a professional musician when she grows up.
She says: "It probably wasn't until I was in Year 3 that I realised it was the thing for me. I have enjoyed playing music I would not normally have heard a lot, and it lets me express myself in new ways. Sometimes it is not easy, but after you have done it, you are just grateful for what you have achieved and you can see the outcome of your work."
Reuse content